Florida Mother and Daughter, Both Unvaccinated School Workers, Die of COVID
A mother and daughter in Florida's Miami-Dade County, both of them school employees, have died from COVID-19 after being admitted to a hospital for treatment in early August.
The two women, Lillian Smith and her daughter Lakisha Williams, were both unvaccinated and worked in the Miami-Dade Public School District, Local10.com reported.
Smith was a first-grade teacher at the Dr. William A. Chapman Elementary School in Naranja, Florida.
Williams was a school cafeteria manager and had just within the last month been promoted to the position, prior to contracting the virus. She is survived by her husband Jermaine Williams and her two teenaged children.
Her dying wish, according to her husband, was that he make sure that her children got vaccinated.
"I was so proud when she got her degree to be this manager, and my wife only did this — not even a month," Jermaine Williams said about his wife's sudden passing.
Jermaine Williams also called his late mother-in-law "a wonderful lady" who was devoted to her young students, whom she was known to call "her babies."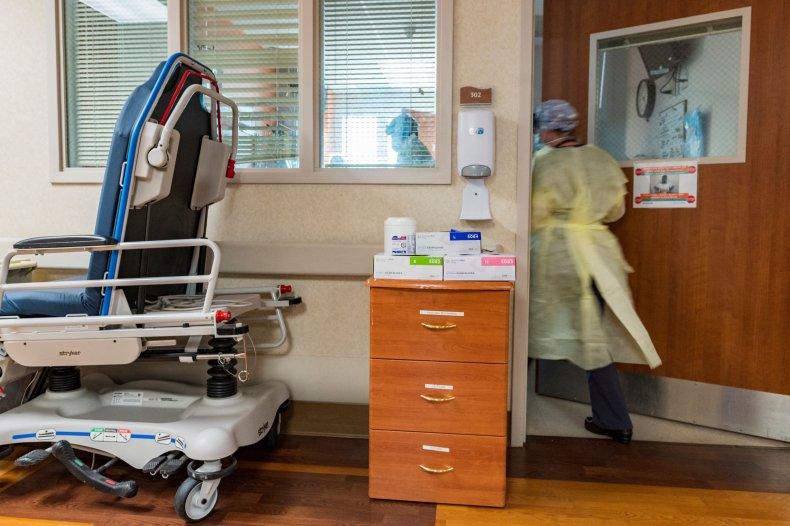 Newsweek has reached out to the Miami-Dade Public School District about the passing of Smith and Williams.
Florida has been considered by many the epicenter of the recent resurgence of COVID-19 in the U.S. spurred by the Delta variant. CDC data shows that the state has seen over 151,000 new cases of the virus in the last week alone, which is roughly 705 cases per 100,000 residents.
While every state and territory has seen an uptick in cases, none have been close to the severity of Florida, where the numbers far outpace the next-worst states for cases in the past week: Texas (116,595) and Georgia (61,339).
Despite its dire case statistics, Florida is marginally ahead of the national average vaccination rate (61.5 percent with at least one dose) as a little over 63 percent of its residents have gotten at least one dose of the vaccine, according to The New York Times. It is also among the states leading the nation in vaccinating the elderly, with around 99.9 percent of its residents over 65 having gotten at least one dose of a vaccine.
Florida Gov. Ron DeSantis, a Republican, has gained national attention for his marked resistance to measures and mandates that might help stem the flow of COVID-19 in the Sunshine State. He signed an executive order ahead of the new school year that attempted to prevent districts from implementing mask mandates.
Many districts defied this order, however, at the risk of losing state funding. On Friday, Leon County Circuit Judge John Cooper recently struck the order down in court. According to Cooper, the attempted ban on school mask mandates did not "pass constitutional muster."
Updated 11:51 AM ET.