Florida, Ohio Are Make-or-Break Primaries for Republicans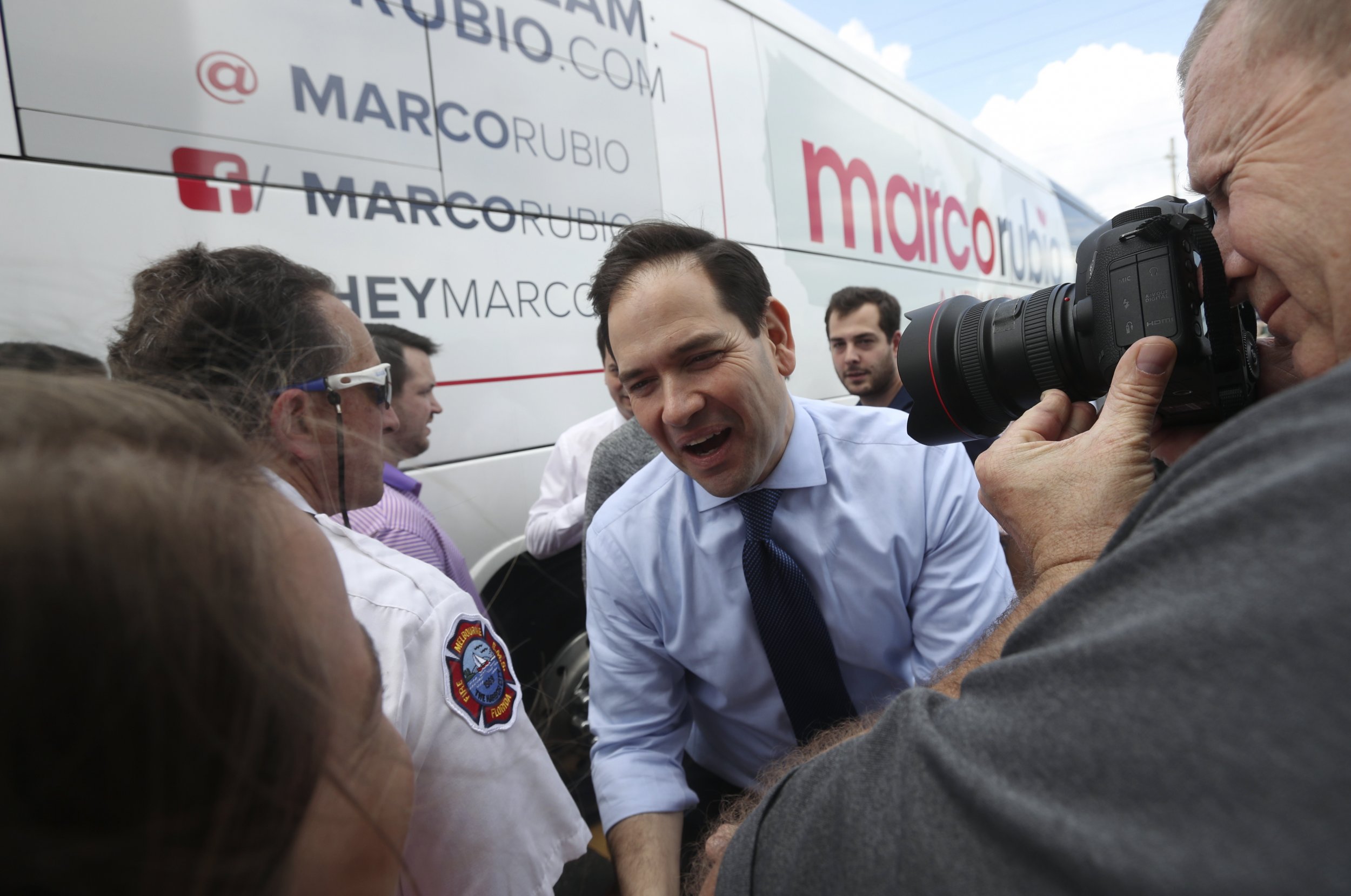 Updated | Residents in five states and a U.S. territory will hold presidential contests on Tuesday, as Florida Senator Marco Rubio and Ohio Governor John Kasich try to hold off victories by GOP front-runner Donald Trump on their respective home turf.
The races are considered make-or-break events for both candidates. Tuesday's primaries have the potential of going down in primary history, as Trump marches toward the Republican nomination.
Democratic and Republican residents will vote in five state contests—Florida, Illinois, Missouri, North Carolina and Ohio. The same day, the GOP participated in the Northern Mariana Islands caucus, where Trump was declared the winner. On Saturday, Hillary Clinton won that Democratic caucus.
The Florida primary is crucial, viewed by both parties as the day's biggest prize. But even more for Republicans, it's a winner-takes-all event for the delegate allocation. There are 99 available delegates for the Republicans and 214 for the Democrats, who award based on a threshold and proportional system.
The latest polls show the front-runners in each party—Clinton and Trump—with double-digit leads over their competitors in the Sunshine State. A new Quinnipiac University poll released Monday showed Clinton leading Bernie Sanders, 60 to 34 percent. She is hoping to regain momentum after losing to her competitor in Michigan last week. In the Republican race, Trump had 46 percent of support, compared with Rubio's 22 percent, Texas Senator Ted Cruz's 14 percent and Kasich's 10 percent.
The Florida polls will be open between 7 a.m. and 7 p.m. ET. Results will be posted on the Florida Division of Elections website later in the day or early on Wednesday.
The race is narrower in Ohio, where Clinton is ahead of Sanders by just five points, 51 to 46 percent, according to the Quinnipiac poll. Kasich, who has yet to win anywhere, is faring better than Rubio in his home state: He is tied with Trump at 38 percent. Cruz and Rubio follow with 16 percent and 3 percent, respectively. Other polls have shown Kasich with a slight lead over Trump.
The Ohio polls will be open from 6:30 a.m. until 7:30 p.m. local time. Once the polls close, the secretary of state's office will provide results on its website.
Tuesday's voting is the last major bundle of events on the primary season calendar for a few days until residents of the U.S. Virgin Islands caucus for the Republicans on March 19.
This story has been updated to include Tuesday's results from the Northern Mariana Islands Republican caucus.