Florida Police Officer Investigated Over Uniformed TikTok Dancing Videos
Police in Florida are investigating after a sheriff's deputy reportedly posted videos of herself dancing in uniform and posing inside a patrol car on TikTok.
Shelby Abramson, 29, is remaining at work with the Orange County Sheriff's Office in Orlando while the internal investigation is underway. Officers said the department had not received any complaints about the videos.
A TikTok account with the name Shelltothebeee shows a woman posing in her police uniform in more than a dozen clips, with Florida news outlets reporting that the account belongs to Abramson.
An Instagram account linked to the TikTok page features a number of photos of a woman in uniform. In one picture, a police badge bearing Abramson's full name is visible.
The TikTok account has attracted almost 65,000 followers and more than 240,000 likes since the first video was posted last year.
She is described as a "Country Girl, Deputy and Boy momma" in her TikTok biography.
In the most recent post, from January 9, a video shows a woman dancing in her uniform, with the caption: "To all my fellow brothers and sisters, continue to stay safe! Happy Law Enforcement Appreciation Day."
Other posts feature messages of encouragement for other female officers, with captions such as "#SelfLove," "#FemaleCop" and "#WomenCopsOfTikTok."
"Don't ever let anyone tell you, you can't! You're always enough!" said a caption on a December 17 TikTok post.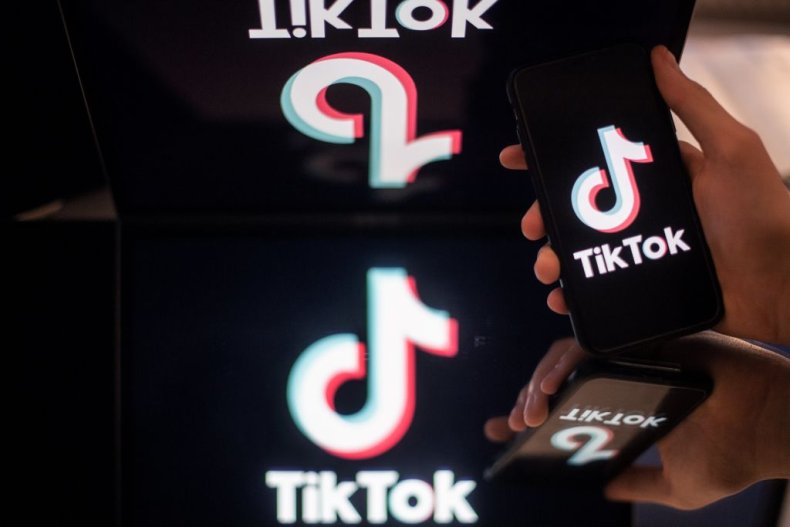 ClickOrlando reported that the investigation was launched after the videos came to the attention of a fellow deputy in the department.
The Orange County Sheriff's Office social media policy reportedly states that "agency personnel are free to express themselves as private citizens on social media sites to the degree that their speech does not impair working relationships of this agency or negatively affect the public perception of the agency."
Newsweek has contacted the Orange County Sheriff's Office for comment.
Meanwhile in Washington, a police dog who has more than 1.5 million TikTok fans has been released from hospital after being shot twice in the line of duty.
Arlo, of the Thurston County Sheriff's Office K-9 unit, was injured during a vehicle pursuit on January 13.
The 3-year-old German shepherd was left with a bullet lodged near his spine and a gunshot wound to his leg.
The K-9 was taken to Newaukum Valley Veterinary Services in Chehalis, Washington, for treatment before having eight hours of surgery at Oregon State University's Carlson College of Veterinary Medicine. Arlo is not expected to return to active duty.