Pamela Anderson has announced she is quitting social media for good in a reflective rejection of big tech companies.
The former Baywatch star has long been politically vocal and the famous vegan has now turned her ire towards the likes of Facebook and Twitter, despite having millions of followers.
Taking to social media Tuesday for what will be her last post, the actress told her followers she is "free."
"This will be my last post on Instagram Twitter or Facebook," Anderson began.
"I've never been interested in social media And now that Im settled into the life Im genuinely inspired by reading and being in nature I am free."
The caption was accompanied by a close up low-resolution headshot of the actress.
"Thanks for the love Blessings to you all," she continued.
Anderson urged her fans to "find the strength and inspiration to follow your purpose and try not to be seduced by wasted time."
She ended her declaration with a cryptic warning against big tech, claiming they want to control individual's brains.
"Thats what THEY want and can use to make money Control over your brain #thebewilderedherd," she said.
She made a similar announcement on Twitter, writing "Goodbye social media."
Anderson is not the first celebrity to speak out against big tech companies in recent months.
Perhaps most prominently is Borat star Sacha Baron Cohen's long-running campaign against Facebook.
The comedian is waging a long-standing campaign against Twitter and Facebook, which he described in 2019 as "the greatest propaganda machine in history."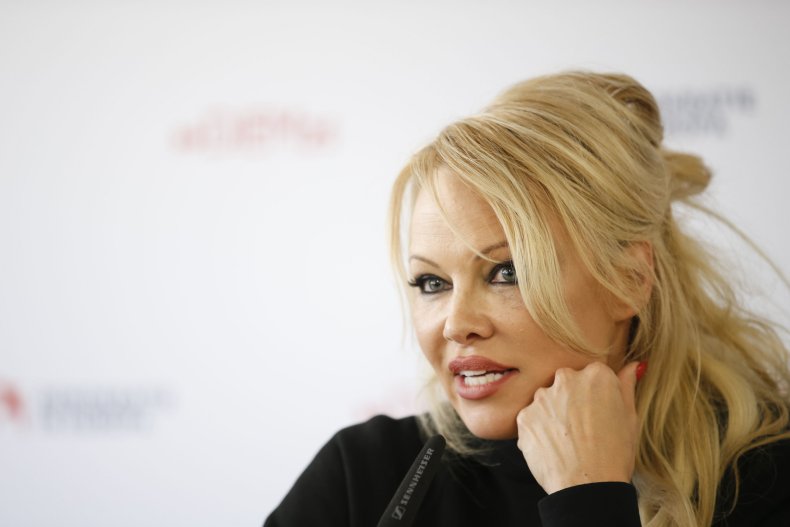 "The algorithms these platforms depend on deliberately amplify the type of content that keeps users engaged—stories that appeal to our baser instincts and that trigger outrage and fear," Baron Cohen said of Facebook in a keynote speech while accepting the ADL International Leadership Award.
"It's time for a fundamental rethink of social media and how it spreads hate, conspiracies, and lies."
Anderson made headlines earlier this month after an appearance on Tucker Carlson Tonight.
The actress has long been an advocate for WikiLeaks founder Julian Assange and had urged former President Donald Trump to Anderson grant him a full pardon before he left office.
"The entire world wants, or most want him to pardon Julian Assange," Anderson told host Tucker Carlson. "This is his time to shine and really make an impression on the world. If this goes to trial, that's the end of the First Amendment."
Assange did not make the former president's list of pardons.