Sacha Baron Cohen's campaign against Facebook continues as the Borat actor has once again lashed out at Mark Zuckerberg—this time it's because Steven Bannon wasn't banned from the platform after he called for Dr. Anthony Fauci to be beheaded.
Facebook faced backlash in recent weeks after it had ruled that a video of Bannon calling for the infectious disease expert, Dr. Fauci's head to be put on a spike outside the White House, had not violated enough rules to warrant a suspension.
Zuckerberg last week said that the former White House Chief Strategist's account will not be suspended since he did not directly violate any of the social network's policies.
"We have specific rules around how many times you need to violate certain policies before we will deactivate your account completely," Zuckerberg said in a statement. "While the offenses here, I think, came close to crossing that line, they clearly did not cross the line."
Facebook removed numerous pages connected to Bannon while Twitter actually banned him from the platform.
Baron Cohen, a fervent critic of Facebook, noted Facebook's refusal to ban Bannon, and took to Twitter to quote the platform's own rules back to them.
"A good question for Mark Zuckerberg when he appears before Congress on Tuesday: Facebook says it does not allow a person who 'advocates...acts of violence,'" Baron Cohen wrote. "Yet you've granted an exception to Steven Bannon, who advocates for the murder and beheading of Dr. Fauci. WHY?!"
Zuckerberg is due to appear before Congress alongside Twitter CEO Jack Dorsey today (November 17) to be questioned in a virtual hearing on how the companies moderate content.
The hearing was announced after Twitter and Facebook suppressed the reach of the New York Post story about Joe Biden's son, Hunter, that claimed he was working with Ukrainian officials.
Republican lawmakers are expected to question officials about censorship of right-leaning content.
Last week, Baron Cohen delivered another ultimatum to Zuckerberg—as Donald Trump refuses to concede defeat to Joe Biden and pushes claims of voter fraud, the actor warned the Facebook CEO that the "world is watching."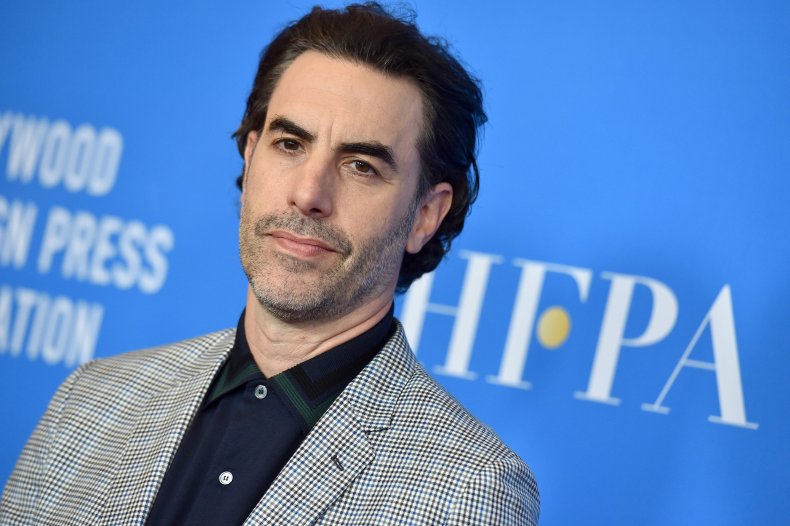 In 2019, Baron Cohen launched a campaign against Facebook, deeming it, and Twitter: "The greatest propaganda machine in history.
"The algorithms these platforms depend on deliberately amplify the type of content that keeps users engaged—stories that appeal to our baser instincts and that trigger outrage and fear," Baron Cohen said of Facebook in a keynote speech while accepting the ADL International Leadership Award.
"It's time for a fundamental rethink of social media and how it spreads hate, conspiracies, and lies."