Pamela Anderson to Be Julian Assange's First Visitor in Prison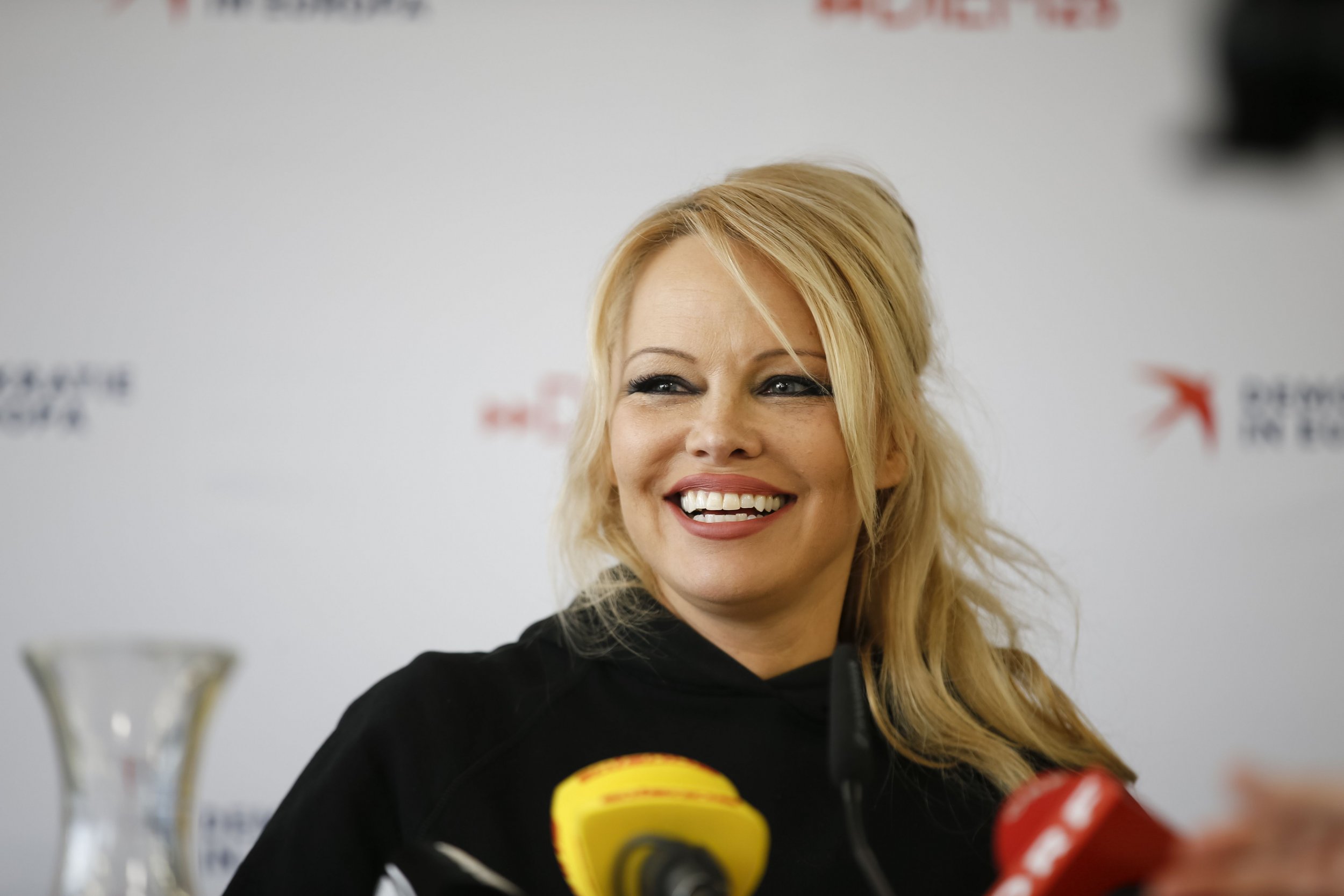 Pamela Anderson will be the first person to visit Julian Assange in prison, when she comes face-to-face with the WikiLeaks founder on Tuesday.
According to British radio LBC, the former Baywatch star will visit Assange at Belmarsh Prison, the high-security jail where the Australian has been held since last month.
Anderson will be accompanied on her visit by WikiLeaks editor Kristinn Hrafnsson.
The Canadian actress and Assange have developed a close relationship over the years and the actress visited the latter on several occasions during the seven years he spent living at the Ecuadorian embassy in the British capital.
Anderson was also among the signatories of a petition calling on the British government not to extradite Assange to the U.S. after he was apprehended.
The 47-year-old was arrested on April 11 at the Ecuadorian embassy in London after the South American country withdrew its asylum and British authorities subsequently found him guilty of breaching bail seven years ago.
Assange first entered the Ecuadorian embassy in the British capital in 2012 in an attempt to avoid extradition to Sweden over sexual assault allegations.
The latter case was eventually dropped in 2017 with the statute of limitations running out on most of the accusations. However, following Assange's arrest and the revocation of his asylum, Swedish prosecutors are considering reopening the case.
While the case was dropped, the 47-year-old remained in the Ecuadorian embassy to avoid being extradited to the U.S., where he is wanted for questioning over the activities of WikiLeaks.
Last week, a British court sentenced the WikiLeaks founder to 50 weeks in jail and adjourned the case until May 30 for a procedural hearing, with a hearing planned for June 12.
"I do not wish to surrender myself for extradition for doing journalism that has won many, many awards and protected many people," Assange told Westminster Magistrates' Court when asked whether he would agree to be extradited to the U.S., The Guardian reported.
Speaking after the court hearing, Hrafnsson said the situation Assange found himself in jail was "unacceptable," adding the Australian reportedly spends 23 hours a day in his cell.
"We are worried about Julian Assange," he was quoted as saying by British broadcaster ITV.
"We are hearing that the situation in Belmarsh Prison is appalling because of austerity and cutbacks."
WikiLeaks responded to the sentencing, condemning it as "shocking as it is vindictive."
Russian officials also criticized the arrest, suggesting it had been carried out following orders from Washington.
"First and foremost, Washington is behind Assange's prosecution, and the others play second fiddle, this is evident," Russian Foreign Ministry spokesperson Maria Zakharova told Tass news agency last month.