Two Florida Men Arrested for Allegedly Shouting Racial Slurs, Shooting at Biracial Siblings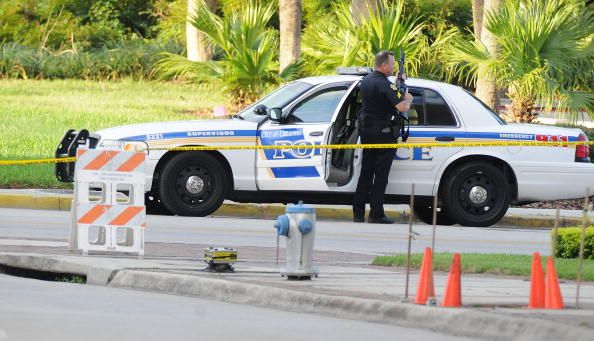 Two men in Florida shouted racial slurs at a 16-year-old boy and his 12-year-old sister and then shot at them, police said.
The Lake County Sheriff's Office told the Dayton Daily News officers were called on March 17 near Leesburg, Florida, where James Reidnauer, 30, and Brent van Besien, 33, allegedly shot at two children while they were walking home from a convenience store.
Michelle Sabb, the children's mother, told WFTV that her kids went to a BP gas station to buy snacks. Deputies told the Dayton Daily News that the men confronted the children while they were walking to the store on a trail on property they owned. Sabb told WFTV her children often go and buy candy at the gas station without any problems.
"There is a path behind all of the homes on this road that all the children take to the bus stop," Sabb told the news station. "The bus stop is in front of the church over here on Goose Prairie (Road), and that's the route they take anywhere."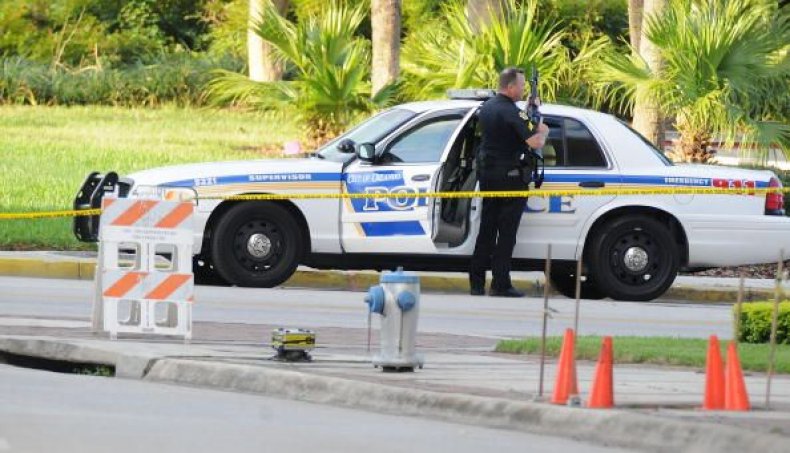 Investigators said Reidnauer and van Besien fired at least two shots at the girl's foot and one in the air, according to the Dayton Daily News. After shooting at them, they called them racial slurs. Reidnauer and van Besien told officers they thought the children were methamphetamine users, according to the publication. The children were able to run home and neither of them were injured, according to WFTV.
"They were screaming, 'They're shooting at us. They're shooting at us,'" Sabb told the news station. "Thank God that they were able to get home, (because) there are a lot of kids (who don't). Trayvon (Martin) -- he didn't make it home. What if my son wouldn't have made it home?"
Jail records reviewed by Newsweek show that Reidnauer and van Beisen were charged with two counts of advanced hate crime charges of aggravated assault with a firearm. Van Besien was also charged with possession of a firearm by a convicted felon. Reidnauer's bond was set to $200,000 and van Besen's bond is $225,000, according to jail records.
A similar incident occurred in October after a woman was arrested for allegedly leaving a racist letter at her new neighbor's doorstep. The letter Deborah Cantwell, 63, of Greentown, Indiana, allegedly wrote was targeted at the neighbor's biracial son. In the letter obtained by The Kokomo Tribune, Cantwell allegedly wrote that the neighborhood the family moved into is "a white neighborhood. Cantwell was arrested on the suspicion of intimidation.