Florida Shark Attack Leads to Leg Amputation for 10-Year-Old Boy
A 10-year-old boy has had his leg amputated after an eight-foot bull shark attacked him in the Florida Keys.
Jameson Reeder Jr. was snorkeling in Looe Key with his family when the shark attacked, the Miami Herald reported.
As the bull shark bit above Reeder's knee, he "screamed and cried for help while miraculously staying afloat" on a pool noodle, the boy's uncle, Joshua Reeder, said on a Facebook post.
"Jameson jr. was saying "Jesus will save me, Jesus will save me," his uncle said.
The boy's father and mother called for a rescue boat, which had a nurse on board.
"They rushed him and his Mom Mary to shore as paramedics were called and standing by to help along with a helicopter being ready to airlift him to the hospital," the uncle wrote.
When the boy arrived at the hospital, doctors "swung into action" right away.
"They had to remove/amputate from just below the knee to save his life as it was not operable from the damage the shark had caused. They said the shark made the decision for him and wasn't anything they could do to save it. But his life was spared," Reeder said on Facebook.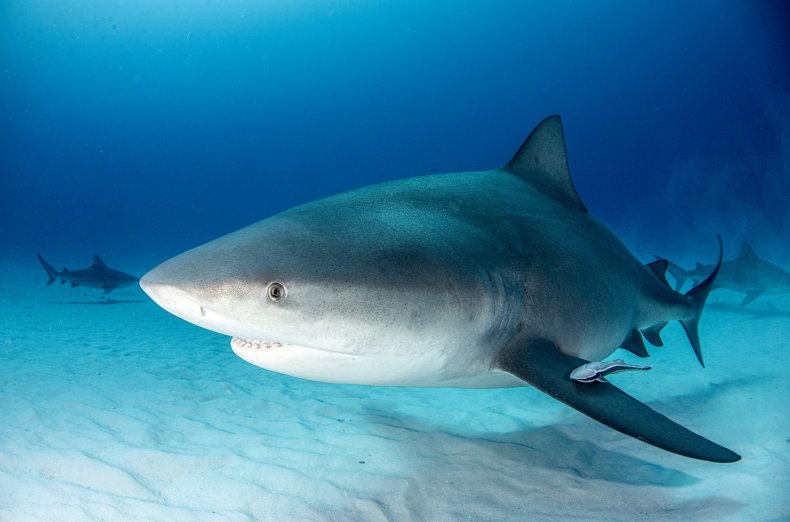 Reeder Jr. is now out of surgery and resting, his uncle said.
"Yet he is still strong and in good spirits and will love and tell of this great story to millions of people all over the world of how Jesus spared his life and saved him," his uncle said.
Florida waters are home to a variety of sharks, including bull sharks, lemon sharks, giant hammerhead and tiger sharks.
Bull sharks in particular have a reputation for being aggressive, however experts don't believe they actively wish to harm humans.
Florida has recorded more shark bites than any other state, and since 1837 there have been 896 shark confirmed attacks there.
This hasn't been the only shark attack to occur in the Florida Keys this summer.
In July, a shark attacked a woman who jumped into the water off the Sawyer Key during a family vacation. She entered the water for a swim when her husband suddenly saw "nothing but blood in the water," WFAA reported at the time.
When she was pulled aboard, her leg was severely injured.
Her husband applied pressure to the wound to prevent more bleeding. They began the 20-minute boat ride back to shore where they met emergency services. Monroe County Fire Rescue responded to the incident and said in a statement that she had a "large laceration" on her leg, however it didn't need to be amputated.
Gavin Naylor, director of the Florida Program for Shark Research at the Florida Museum, previously told Newsweek that the shark bite numbers for this year "are actually in line with trends over the past few years."
Newsweek has contacted the Reeder family for comment.