Florida Shooting: Trump Jr. Liked Tweet Claiming FBI Was Too Busy Undermining President To Do Its 'Freaking Job'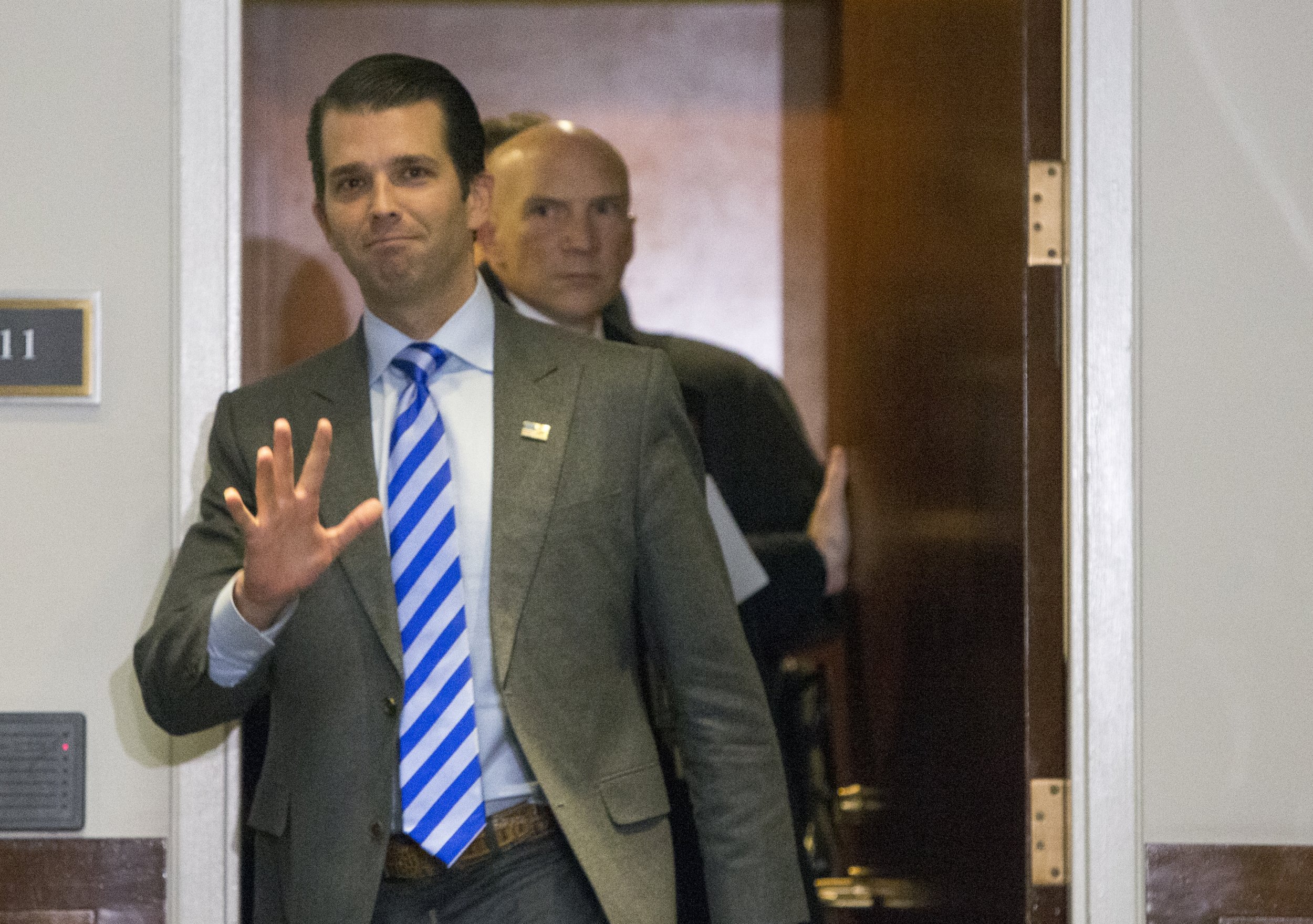 The morning after a deadly school shooting in Florida, Donald Trump Jr. liked a tweet by a conservative lawyer which claimed the FBI dropped an investigation on the shooter because it was preoccupied probing his father President Donald Trump.
Related: Donald Trump Jr. called Russian interference 'disgusting' and 'So phony' while allegedly colluding
According to the Trump family tracking bot @TrumpsAlert, Trump Jr. liked the tweet by lawyer and conservative website Townhall.com columnist Kurt Schlichter around 10:10 a.m. Thursday.
"The FBI was too busy trying to undermine the president to bother with doing it's freaking job," Schlichter wrote.
Just over half an hour earlier, Schlichter was retweeted by conservative Christian and Citizens for Trump author Jack Posobiec, who asked, "Why did the the FBI drop their active shooter investigation into Nikolas Cruz months ago?"
By noon on Thursday, it was the only manner that Trump Jr. had addressed the Wednesday afternoon massacre in which shooter Nikolas Cruz killed 17 people at Marjory Stoneman Douglas High School in Parkland, Florida.
Other Trump family members were more sensitive in the wake of the mass shooting.
Shortly after reports broke, the president tweeted, "My prayers and condolences to the families of the victims of the terrible Florida shooting. No child, teacher or anyone else should ever feel unsafe in an American school." Trump did not mention the FBI, but on Thursday morning in his third tweet on the shooting said, "Must always report such instances to authorities, again and again!"
Trump Jr.'s younger brother Eric Trump retweeted the president's first tweet.
Ivanka Trump on Wednesday night tweeted, "Praying for the innocent lives lost, their families and the Parkland, Florida community in the wake of today's unspeakable tragedy."
First lady Melania Trump on Wednesday afternoon also expressed her condolences for victims, tweeting, "My heart is heavy over the school shooting in Florida. Keeping all affected in my thoughts & prayers."
Some Twitter users who noticed Trump Jr.'s like were upset, including Scout Woods who replied, "What a POS."