White Rhino Shot and Killed in Florida Days Before Grand Unveiling
A white rhinoceros was shot and killed at a zoo only days before it was set to be revealed to the public.
The incident with the rhino occurred at Wild Florida, a drive-thru safari park in Kenansville, Florida, south of Orlando. Reports only began to emerge on Tuesday as the results of an investigation by the Florida Fish and Wildlife Conservation Commission (FWC) were made public, though the shooting took place in September of last year.
According to the report, the 2,000-pound animal was killed after it repeatedly exhibited "very wild" behavior unconducive to keeping an animal in captivity near humans. This behavior included testing the fencing around its enclosure and, at one point, escaping the enclosure altogether, according to Orlando's WOFL-TV.
Suspicions about a situation at the park were first raised back in the fall, when it promoted a "massive announcement" about its planned rhino habitat coming on September 22, World Rhino Day. The announcement was later postponed out of the blue, without a publicly stated reason.
Wild Florida did not respond to a request at the time for comment on the postponement from WOFL.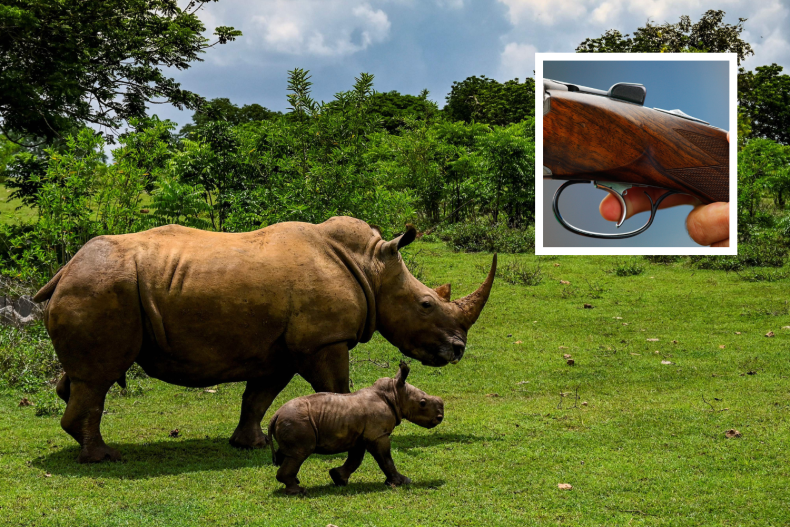 The rhino was brought into the park on September 18 to give it time to acclimate in a containment area before being let into the main enclosure, which met the FWC's standards. Ultimately, it was able to break out of the containment area. Staff at the park were given orders to shoot and kill the animal in the event that it got into the main enclosure, WOFL reported.
The animal was shot 15 times before it collapsed and died. It was then quickly moved to a burial area in the park, in order to prevent being spotted by anyone flying overhead.
Security footage obtained by the FWC during its investigation corroborated the stories of employees about the tragic incident. The commission stated that it would be taking no further actions on the matter.
"For more than twelve years, Wild Florida's mission has been to provide an unforgettable Everglades experience that promotes a connection with animals while inspiring education and conservation," the park said in an official statement. "Unfortunately, we are sometimes faced with unforeseen situations and circumstances that require an immediate response to ensure the continued safety of visitors, staff, neighbors, and, most importantly, animals in our care."
The park's statement also said that action was taken in consultation with the FWC and that the rhino was "humanely euthanized." It also told WOFL that it did not share the news sooner because "the impacts of this event were tragic and broke our hearts."
Newsweek reached out to the FWC for further comment.