Florida Woman Arrested for Exposing Herself During Video Visitation With Jailed Boyfriend
A Florida woman was arrested after she allegedly exposed her naked body during a video visit with her jailed boyfriend.
On August 8, a 38-year-old woman named Danielle Ferrero traveled to the Charlotte County jail in southwestern coastal Florida to have a virtual camera visit with her boyfriend, 25-year-old inmate Cody Thomas.
Ferrero entered one of the camera stations in the jail's visitation center to begin her hour-long video chat with Thomas.
"During their visit, they frequently talked in a lewd manner speaking of sex, sexual organs and sexual activities," the police's arrest report alleged. "[She] frequently flaunted and rubbed her breasts, covered, showing the revealing outfit that she was wearing, calling her outfit naughty."
Ferrero also allegedly exposed her breasts and brought herself to climax during their video chat. Near the end of their chat, Ferrero reportedly exposed her breasts again. The jail's visitation staff, who were monitoring the call, then ended their visit.
Police issued a warrant for Ferrero's arrest. She was charged with the exposure of sexual organs in a public place. The video station inside of the visitation center is legally considered a public place.
When police showed up at Ferrero's apartment on August 11, she allegedly said, "I can not believe that showing Cody my boobs would get me arrested."
Ferrero was released on bond on August 13. Her arraignment is scheduled for September 1.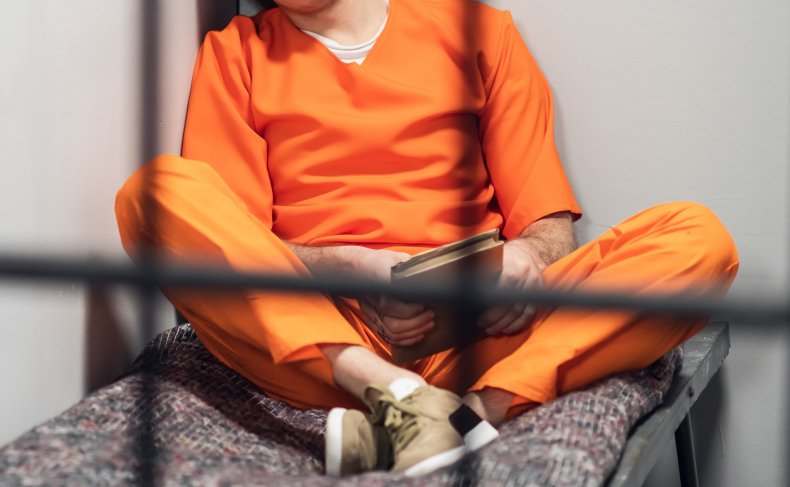 People who visit Florida inmates must complete an application before their visit. The application approval process often takes less than 30 business days. Visitation dress codes prohibit clothing that reveals "excessive skin" or any clothing made from skin-tight or see-through material.
Though Ferrero and Thomas aren't married, prisons across the U.S. used to allow inmates to have "extended family visits" with their spouses. These visits, also known as "conjugal visits", used to allow inmates to have sexual contact with their loved ones.
However, such visits are becoming increasingly rare. In 1993, 17 states allowed such visits, according to the legal assistance website Criminal Defense Lawyer. Now, only six states do: California, Connecticut, Mississippi, New Mexico, New York and Washington.
The U.S. Supreme Court and other federal courts have ruled that prisoners don't have a constitutional right to such visits. Even in states that allow such visits, prisons can require that the visiting prisoners have a record of good behavior and no history of violence or abuse before permitting them to visit their spouse's home. Such visits aren't allowed for inmates in high-security facilities or death row.
Extended visits often require that spouses undergo a background check and that the inmates be tested for drugs after the visit concludes.
Newsweek contacted the Charlotte County jail for comment.