Woman Hid Mom's Corpse in Freezer to Continue Disability Payments: Police
A Florida woman is accused of keeping her mother's dead body in a freezer as part of a scheme to collect disability payments, according to police.
Michele Hoskins, 64, of Sebastian, Florida, was arrested Thursday, over two months after her mother's body was initially found in a chest freezer. Police found the body of 93-year-old Marie Hoskins on April 28 while conducting a welfare check on the home, WBTW News reported.
It was later determined by Sebastian Police that the daughter had kept her mother's body hidden for around two weeks after she passed away from natural causes. Hoskins eventually admitted to investigators that she initially found her mother dead in her bedroom and kept the body "for the concern she would not be able to receive her disability benefits." The chest freezer was, according to WPBF News, purchased for the express purpose of hiding the body.
Hoskins was charged with failing to report the death of her mother and tampering with evidence. She is currently being held at the Indian River County Jail on a $10,000 bond. Police have also discovered a dirty and soiled mattress in Hoskins' backyard, hidden under brush and palm trees, but it is unclear at this time if and how the mattress connects to the case of her mother.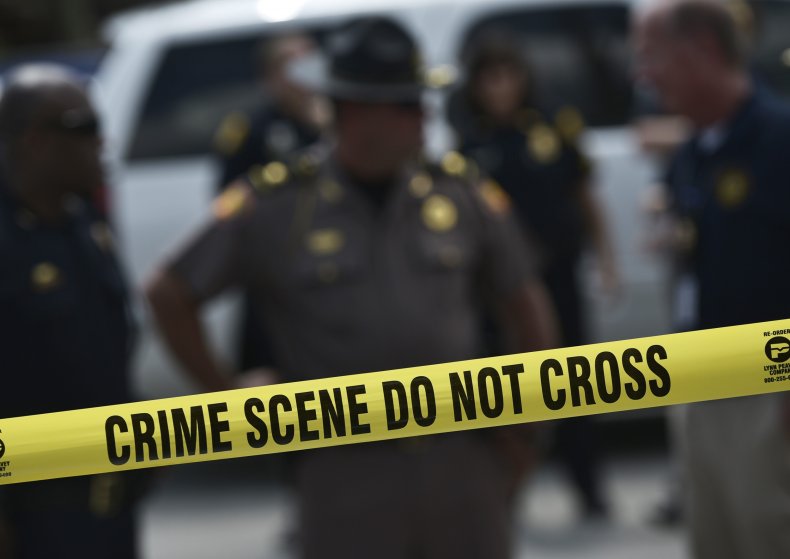 Newsweek reached out to the Sebastian Police Department for comment.
Sebastian is located roughly 90 miles southeast of Orlando.
Hiding the Dead for Fraud
Hoskins' case is not the first instance of someone hiding a dead parent for payment fraud purposes within the last year. In December, 54-year-old Kimberly Heller of Bedford, New Hampshire, was arrested for allegedly hiding her mother's dead body in an attempt to continue collecting Social Security checks.
In Heller's case, the scheme potentially played out over months, with family members first reporting their concerns to police in October after not seeing the mother for several months. After Heller initially turned officers away, they came back with a search warrant and found the body. It is not clear based on available reports how the body was being stored.
Last July, two parents were arrested in Virginia after police found that they had been hiding the dead body of their child in a garage freezer. Investigators later determined that the body had been there for nearly two years, and that the child had been younger than 5-years-old when it died. The parents, Kassceen Weaver, 49, and Dina D. Weaver, 48, both of Chesterfield, were charged with conspiracy to conceal a body and failing to render aid to a child.