Florida Woman Smacked Father of Her Child in the Head With a Pot Because He Was Fishing Too Much, Police Say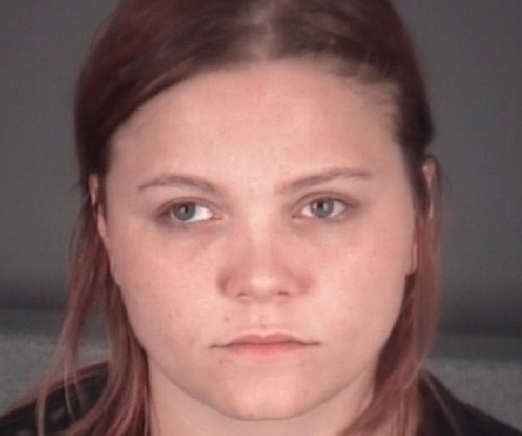 A Florida woman has been accused of throwing a kitchen pot at a man's head and fleeing the scene after complaining that he had been fishing too much.
Katie Lou Gottlich, age 25, of Brockton, was arrested at 6:15 p.m. on Wednesday and charged with misdemeanor domestic battery. She was accused of striking the father of her child at a residence in Wesley Chapel, according to the Pasco County Sheriff's Office.
The victim, who called 911, told deputies he had been out fishing for "the past couple of days" and the pair had been fighting after Gottlich accused him of not doing enough to help her take care of their child, according to an arrest report obtained by local media outlet WFLA.
Officers noted that Gottlich had been accused of lobbing the cookware at his head while he was not looking in her direction. She then fled the home, the father claimed. Deputies said they found the pot in the yard and there was no immediate sign of injury to the man's head.
The child, 7-months-old, had not been in the Florida home at the time of the altercation. Gottlich had denied throwing the pot at the man, officers recorded in the arrest report.
KWQC-TV described the victim as Gottlich's boyfriend.
Charging documents confirmed the mother was held at central booking facility on $250 bond. She was released from custody later the same day at approximately 10:05 p.m. Records indicate Gottlich has been arrested for domestic battery multiple times, dating back to 2011.
In Florida, misdemeanor battery can result in a sentence of up to one year in jail or 12 months probation and a $1,000 fine, according to criminal law firm Hussein & Webber, PL.
The charge is defined as the "actual and intentional touching or striking of another person against that person's will or the intentional causing of bodily harm to another person."
"Unlike other misdemeanors, prosecutors in Florida do frequently seek jail sentences or probation sentences for even first time battery offenders," the law firm explains online.
"Whether jail is sought will depend on a number of factors: the prior criminal record of the accused, the status and preferences of the alleged victim, the existence of injuries, the need to seek restitution [and] the strength of the prosecution's case," it adds.
Last Saturday in Florida, dancer Shonta Bolds was left facing a charge of aggravated assault with a deadly weapon after allegedly hurling a coconut at a man outside a strip club in Key West. The incident occured after the woman accused the man of recording her, police said.