Florida Woman Threatens Mailman With Plastic Gun, Steals Package, Flees on Tricycle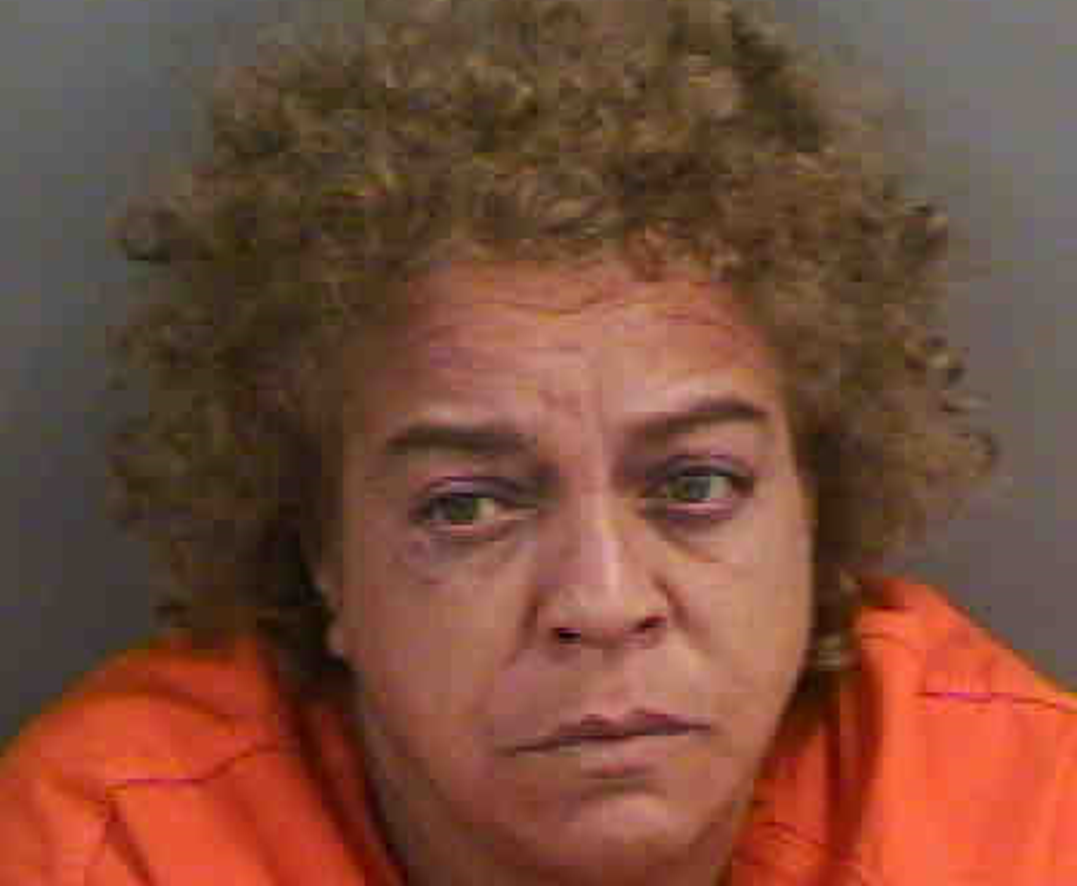 A Florida woman was arrested on Saturday after she used a plastic gun to hold up a postal truck, and tried to escape the scene on a tricycle.
The incident began on Saturday, when Leida Crisostomo, 52, of the coast city of Naples, southwest Florida, aimed what appeared to be a gun at a passing jogger, USA Today reported citing Collier County Sheriff's Office.
Read more: Watch: Florida woman caught on camera stealing package from porch, realizes it's filled with superworms
She then flagged down a U.S. Postal Service vehicle and took a single package from the truck, before attempting to flee the scene on a tricycle.
Police were alerted to reports that a woman was aiming a gun at people near Triangle Bay Dr. and Collier Blvd, NBC-affiliate WBBH-TV reported.
When they arrived on the scene, they spotted Crisostomo on a tricycle, with what looked like a black and silver handgun in her right hand, according to Wink News. Police officers drove up by her side, and ordered her to drop her weapon, WBBH-TV stated. Deputies said Crisostomo complied, rolled into some grass onto her stomach, and placed her hands behind her back.
Jogger Patricia O'Connor was on a run when the accused rode towards her on a tricycle, Wink News reported, citing the Collier County Sheriff's Office. O'Connor said Crisostomo sounded as if she was shouting commands, but she could not understand what she was saying. She then pointed the handgun at her, claimed O'Connor.
The accused then turned her attention to a U.S. Postal Service Truck, driven by mail carrier Leonardo Cabrera.
O'Connor said Crisostomo used the gun to threaten the U.S. Postal Service worker, and demanded Cabrera leave the truck. The mail carrier then lead her to the back of the vehicle, told her she could have anything she wanted, and gave her a parcel.
Crisostomo then got on the tricycle, and drove on the sidewalk on Lighthouse Road.
As police officers detained her at around 4pm, she "yelled that she was God" and told officers "voices were telling her to do things," Naples News reported citing police reports.
Police officers later confirmed the gun was plastic. The parcel Crisostomo took was given back to the postal worker. No one present during the altercation was harmed, WBBH-TV reported.
Crisostomo was arrested for armed robbery with a firearm, and aggravated assault with a deadly weapon, police documents state.
Deputies took Crisostomo to Naples Jail Center, according to Wink.
According to police records, Crisostomo was also arrested on January 2 this year for trespassing or conveyance.