Florida Woman Who Called Trump 'Handsome' At Town Hall Is Voting for Biden: 'Not a Fan'
A Florida woman who praised President Donald Trump for being "handsome" during Thursday night's NBC town hall event in Miami has revealed that she is voting for Democratic Nominee Joe Biden.
Paulette Dean, a registered Republican who lives in Palm Beach County, prompted strong reactions on social media after she complimented Trump on his appearance. "Good evening Mr. President, I have to say you have a great smile," she said at the town hall. "You're so handsome when you smile."
Speaking to the Miami New Times on her way home from the event, Dean revealed she plans to vote for Biden and insisted that she's not a fan of the president.
"I wish he would smile more and talk less," she said, adding that Trump "steps in it every time he opens his mouth."
"I think the man has a nice smile. However, I'm not a fan."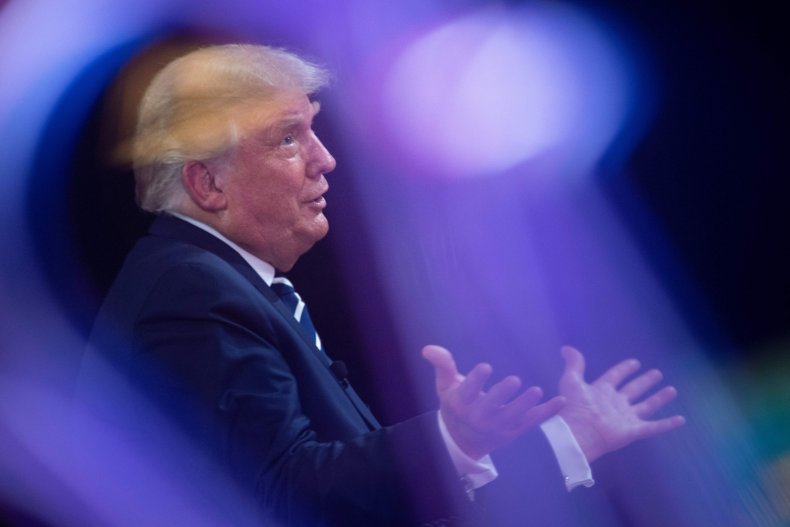 Dean was selected by NBC News to ask Trump a question about the DACA program.
"Surveys show that most Americans and the majority of Republicans support the Dreamers program," she said at the town hall. "So my question for you, Mr. President, is: If you are elected to a second term, do you expect to pursue your previous efforts to cut the DACA program?"
Trump said that he was "working hard on the DACA program" and felt "the same way" Dean did about the matter.
Dean believed that the president's response was adequate, but he still didn't earn her vote. Trump is "very combative and he doesn't believe in science, and that's a big concern to me," she said. "And by his own words, he knows more than the [military] generals, knows more than the public-health experts, knows more than anybody. I believe Joe Biden will listen to the experts."
Dean's praise of the president's appearance drew mixed reviews online—some approved, some were disgusted and others mocked her.
"President Trump looked very handsome tonight!!!" tweeted Andrea Catsimatidis, chair of the Manhattan Republican Party. "Joe Biden looks old..."
"Best moment tonight! 'Mr. President you are so handsome when you smile'!!!! This woman stole the show!" tweeted GOP strategist Diana London. "Trump blushes and smiles bigger than I have ever seen! Love our President!"
"Omg the woman who just called Trump handsome," tweeted attorney and author Rabia Chaudry. "Ma'am you need new glasses."
"Woman who claims she's leaning Biden to Trump: 'I have to say you have a great smile! You're so handsome when you smile!'" author Jeff Sharlet tweeted. "I wonder if Trumpers are misidentifying themselves to try to stack the questions. She lobbed him a DACA softball which won applause."
Despite the criticism, Dean still believes Trump "has a very nice smile."
"There was no reason not to comment on it," she said. "Smiles are important to me. I like nice teeth."
Newsweek reached out to the Trump campaign for comment.