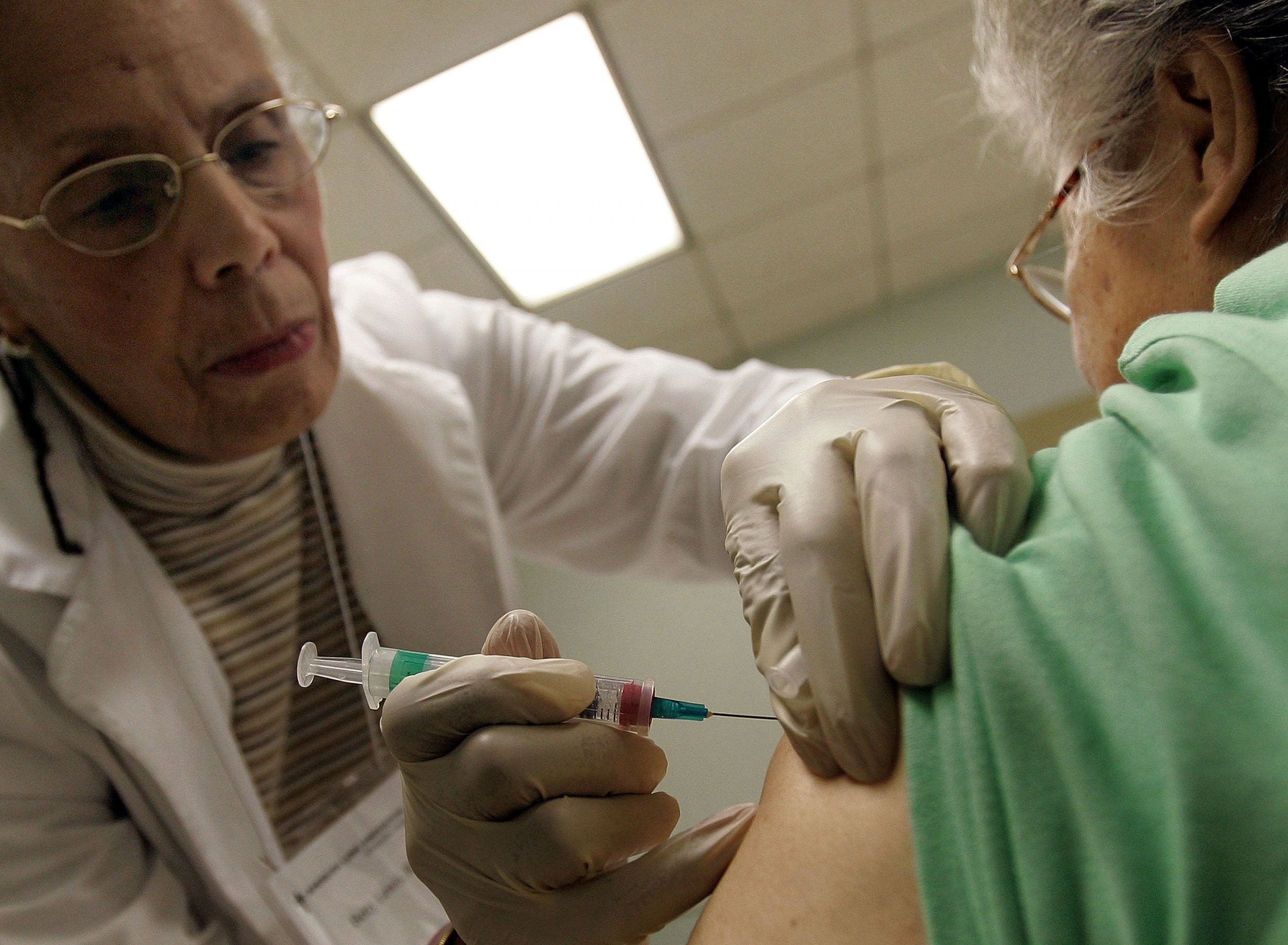 Don't wait any longer; it's time to get your flu vaccine. Although there were very few cases of disease in October, there's been an uptick since last month. In fact, the number of reported cases is higher than usual, the Centers for Disease Control and Prevention (CDC) announced in a report published on Thursday.
Although it's difficult to be certain, it's very likely that the worst is yet to come. Typically, the height of influenza activity occurs December through February, public health officials explained in the Morbidity and Mortality Weekly Report.
"Flu is increasing. We're seeing a pretty steep increase in influenza activity across the US but especially in the south," co-author Brendan Flannery, an epidemiologist in the CDC's flu division, told CNN.
The report—which includes influenza data from October 1 through November 25—identified a number of states with "widespread" flu activity: Georgia, Louisiana, Massachusetts and Oklahoma. The remaining states were categorized as having either "low" or "minimal" cases of flu or flu-like illnesses.
If a potentially bad flu season is to come, it'd be no surprise to researchers. After witnessing a miserable flu season hit Australia, they predicted early on that it could impact the United States in a similar manner. Reports from the Southern Hemisphere "have caused mounting concern," Dr. Anthony Fauci, the director of the National Institute of Allergy and Infectious Diseases, and his colleagues wrote in a commentary published last week.
A majority of the influenza A samples identified in the new report were H3N2 viruses, which is the strain that was dominant in Australia. Although the H3N2 strain has been the most common thus far, it's still too early to tell if the trend will continue.
"It is difficult to predict which influenza viruses will predominate in the 2017-18 influenza season; however, in recent past seasons in which A(H3N2) viruses predominated, hospitalizations and deaths were more common, and the effectiveness of the vaccine was lower," CDC officials wrote in the report.
Among the thousands of specimens tested throughout the United States, five were found to be "novel" strains of influenza A identified in humans for the first time. Researchers believe that all of the cases are tied to swine flu—a type of influenza that originated in pigs.
In order to protect yourself, the best prevention method is to get vaccinated. This season, the CDC advises getting only injectable flu shots, not nasal spray flu vaccines.
Uncommon Knowledge
Newsweek is committed to challenging conventional wisdom and finding connections in the search for common ground.
Newsweek is committed to challenging conventional wisdom and finding connections in the search for common ground.