Flu Season 2017: The Seasonal Illness Kills More People Than You May Think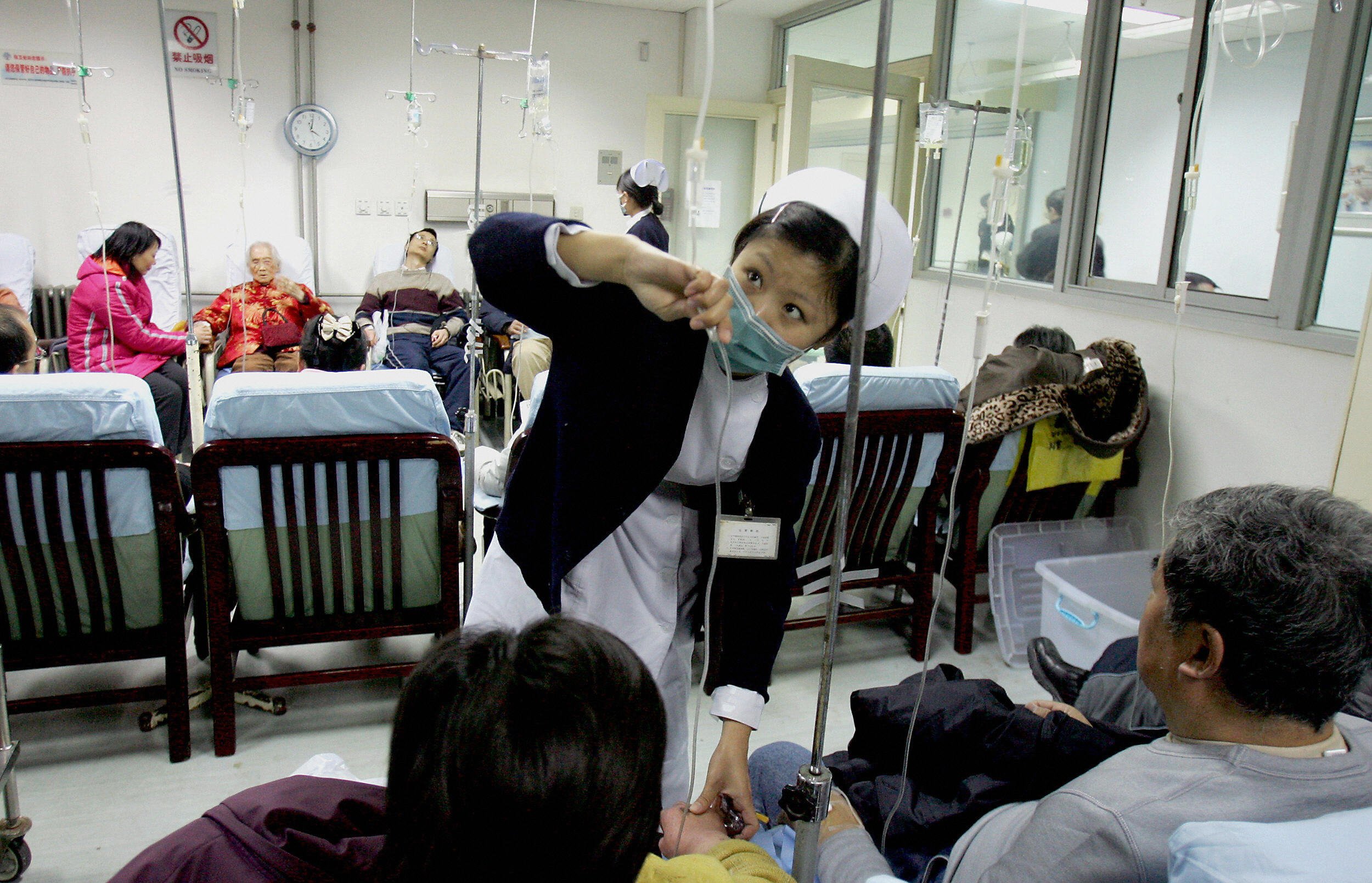 The majority of people hit by the flu this season will recover; however, hundreds of thousands of others won't be as lucky. According to new estimates from the Centers for Disease Control and Prevention (CDC), as many as 646,000 people across the globe die each year from the seasonal illness—up from previous estimates of 500,000, calculated more than a decade ago.
The new death toll estimates are part of a large, international study—published in The Lancet—which included more comprehensive data than previous studies. Earlier research estimated the death toll to range anywhere from 250,000-500,000 deaths from all illnesses related to the flu. The new estimates reveal the range is likely substantially higher—290,000-650,000 deaths from respiratory-only, flu-related diseases.
"These figures indicate the high burden of influenza and its substantial social and economic cost to the world," Dr. Peter Salama, Executive Director of the World Health Organization's (WHO) Health Emergencies Program, said in a statement. "They highlight the importance of influenza prevention for seasonal epidemics, as well as preparedness for pandemics."
Although the CDC doesn't point to a specific reason for the spike in estimates, the health agency notes that the new study included a larger, more diverse sample of countries than previous studies. As with many types of illnesses, their findings revealed that the greatest burden was among older adults and those living in poor nations.
"All countries, rich and poor, large and small, must work together to control influenza outbreaks before the arrival of the next pandemic." Dr. Salama said. "This includes building capacity to detect and respond to outbreaks, and strengthening health systems to improve the health of the most vulnerable and those most at risk."
The estimates only include influenza deaths that are respiratory-related, but the researchers note that other types of illnesses, such as heart disease, can also cause deaths related to the flu. In order to better understand what those numbers are, additional research must be conducted, the study authors note in a statement from the CDC.
Another CDC report published December 8 revealed that cases of the flu are higher than usual this year. The findings noted that flu activity was low during October, but began to increase once November hit.
"We're seeing a pretty steep increase in influenza activity across the US but especially in the south," co-author Brendan Flannery, an epidemiologist in the CDC's flu division, told CNN.
States with the most "widespread" flu activity, as of December 2, included: Arkansas, Georgia, Louisiana. Massachusetts, Mississippi, Oklahoma and Virginia, according to the CDC's interactive flu surveillance map.