Top Dog: Flynn the Bichon Frise Waggles His Tail to Victory at Westminster Kennel Club Dog Show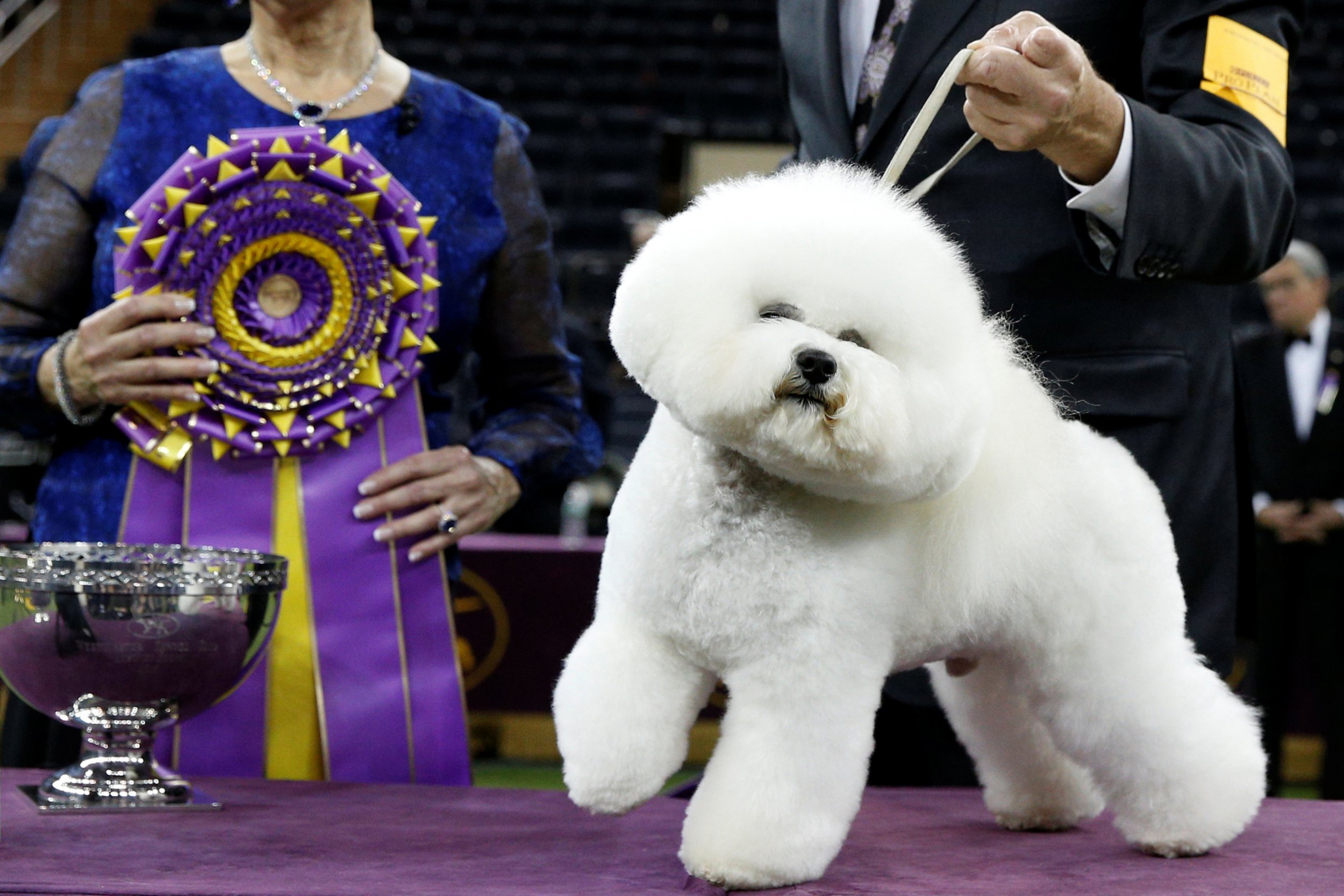 The Westminster Kennel Club dog show completed its two-day process of crowning the nation's top dog on Tuesday at New York City's Madison Square Garden, with a bichon frise named Flynn trumping 2,882 contenders for the title Best in Show.
Flynn is the second-ever bichon frise to win the top award, inheriting the title from 2017 Best in Show winner Rumor, a five-year-old German shepherd. A total 201 breeds competed to win the 142-year-old competition for purebred canines, but the five-year-old white powder puff charmed the judges with his positive disposition and fluffy tail.
"Every time I looked at him, he went, 'Hey, lady.' A little waggly tail looking up at me, and he sold himself," judge Betty-Anne Stenmark said, after crowning Flynn the bichon frise as the winner, followed by Ty the giant schnauzer.
A bichon frise, a term meaning curly lap dog in French, traditionally has round, dark eyes and a fluffy white coat. But its signature trait is a gentle and friendly disposition that, throughout the centuries, made these dogs coveted travel companions to sailors and also popular in European courts.
Originating in the Mediterranean area, the bichon is a relatively new breed on U.S. soil, having first arrived in the second half of the 20th century. According to the American Kennel Club, it wasn't until 1956 that the first bichon litter was born in the U.S.
"These dogs were bred to entertain people. They're circus dogs, so they're very smart. They have beguiling eyes that all they have to do is a slight raise of an eyebrow and they can make you laugh or chuckle at least," his handler Bill McFadden said, quoted in Reuters.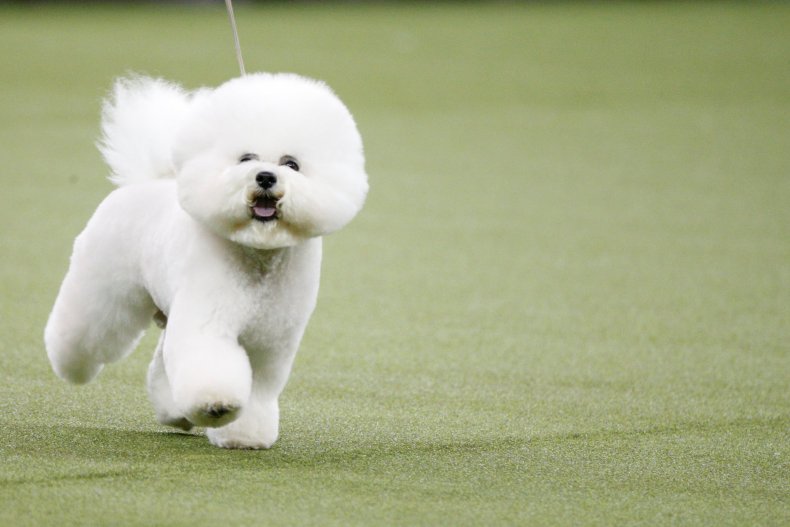 Flynn's victory over Ty the giant schnauzer, Biggie the pug, Bean the Sussex spaniel, Lucy the borzoi, Slick the border collie and Winston the Norfolk terrier came as a surprise to his handler. "It feels a little unreal," McFadden said, quoted in the Associated Press. "I came in expecting nothing except hoping for a good performance, and I think I got it."