A German Shepherd Named Rumor Won Best in Show at the Westminster Kennel Club Dog Show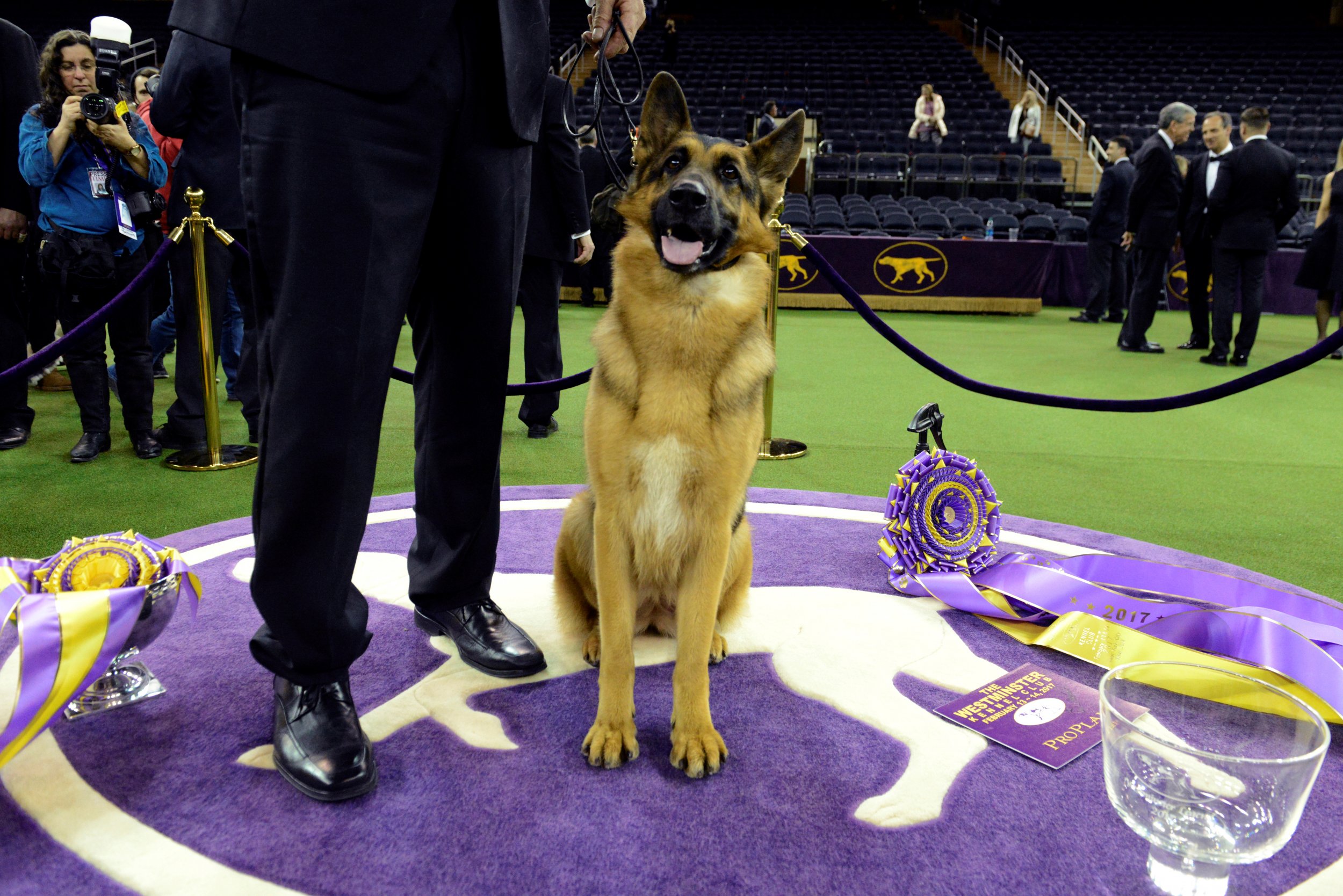 A German Shepherd named Rumor took home the coveted Best in Show award as the 141st Westminster Kennel Club Dog Show wrapped up Tuesday night. She became only the second German Shepherd to win the award in the show's history. Among those Rumor bested in the finals were a Norwegian elkhound, a Norwich terrier, a Pekingese, a miniature poodle and an Irish setter named Adrian, which finished second.
"The German Shepherd standard talks about quality and nobility," said Best in Show judge Thomas Bradley. "When you recognize it, it hits you at home, and that's what it really is. She is just magnificent."
Related: The Westminster Dog Show is adding cats this year
Many expected Rumor to win the show's top prize last year, but she was upset by C.J., a German shorthaired pointer. Rumor's handler, Kent Boyles, considered retiring his dog from competition, but decided to bring back the 5-year-old for one more run at glory. The win marks the end of a remarkable career for Rumor, a dog that has won 104 shows in her career. Boyles said this was her last major competition. Here are some pictures of the good—no, the best—dog.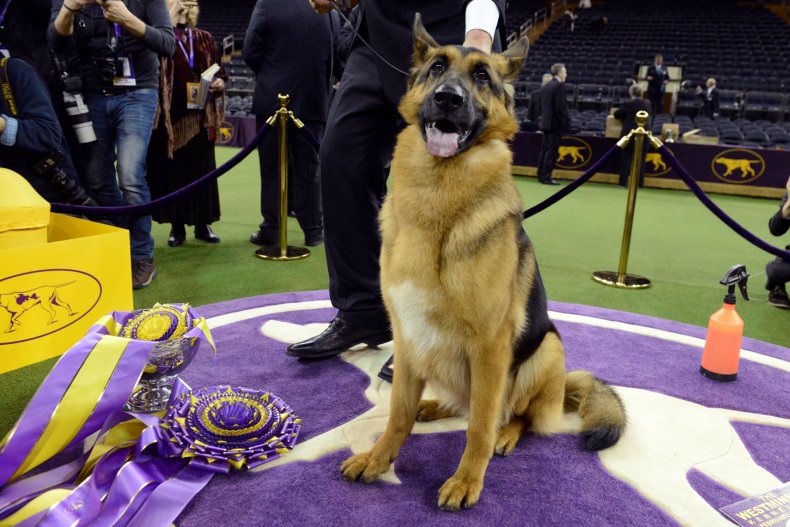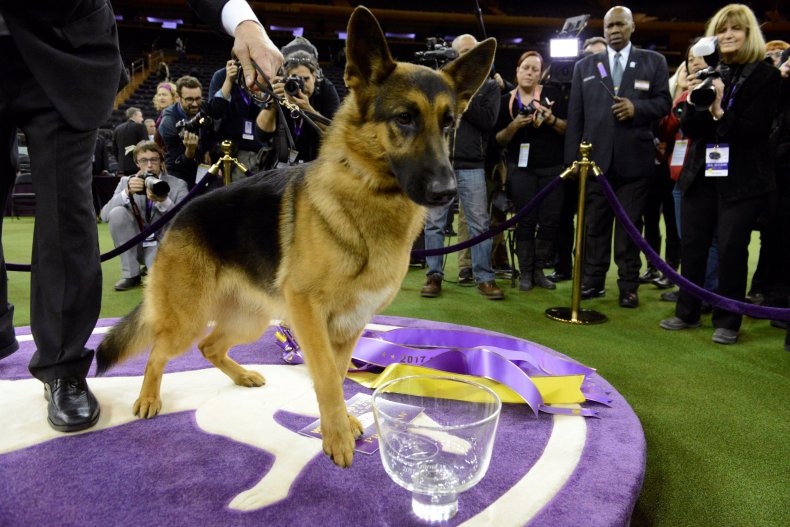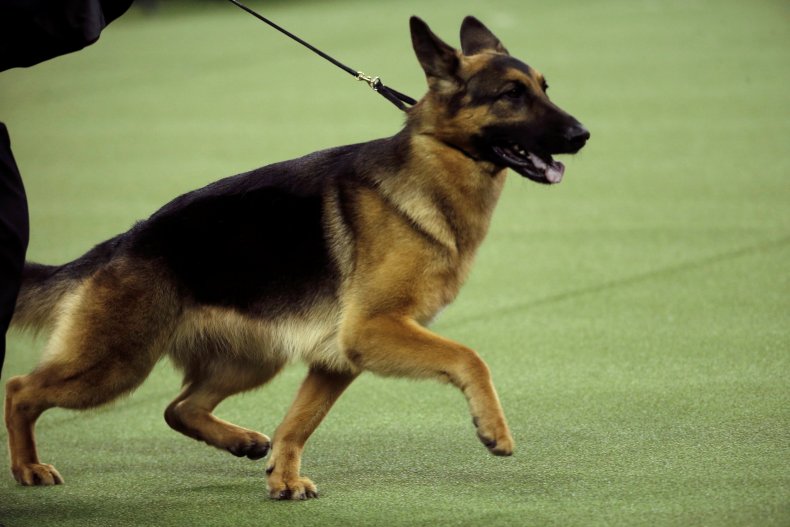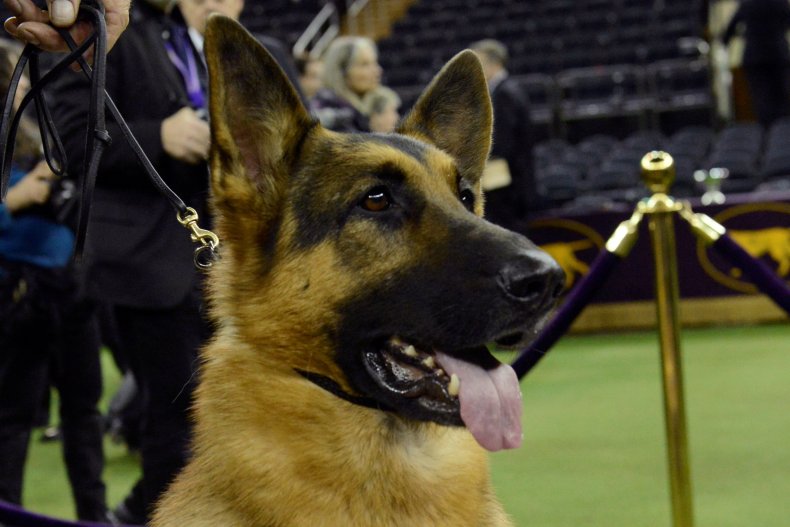 Rumor's win caps off a big few days for Adele. The German Shepherd was named after the British singer's hit song "Rumor Has It." On Sunday, Adele swept the Grammy Awards, winning every category for which she was nominated, including Record of the Year, Song of the Year and Album of the Year.
What's next for Rumor now that she is retiring from competition? "She's going to be relaxing for a while," Boyles said, noting that there will, however, be "puppies in her future."
Read more from Newsweek.com:
- Why is Trump covering up animal cruelty cases?
- Say goodbye to these animals we're losing to mass extinction
- Premiere of 'A Dog's Purpose' canceled after animal cruelty claims