Grammy Awards: Adele Bests Beyoncé for Album of the Year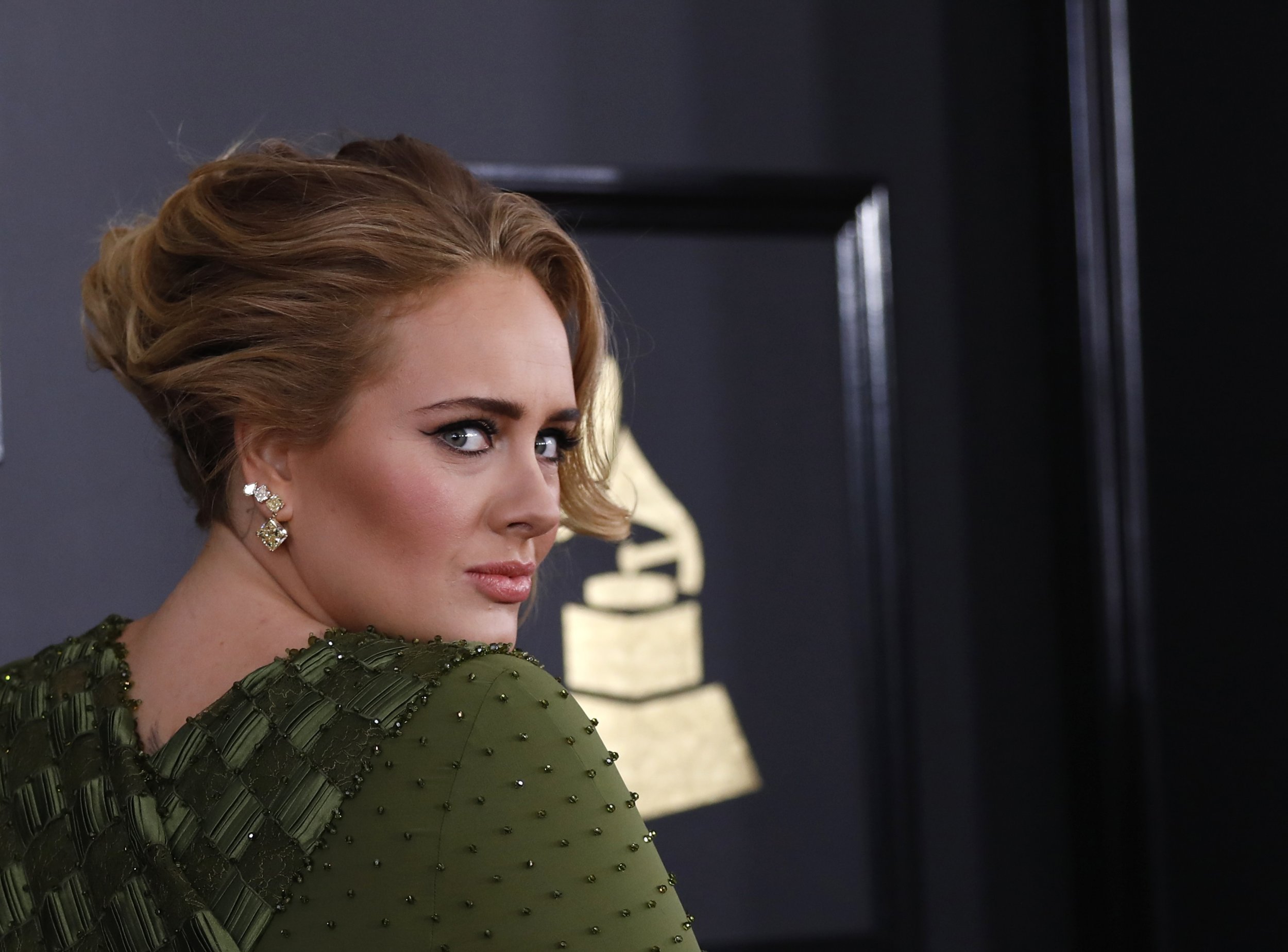 Though Beyoncé delivered one of the most stunning performances in the show's history, Adele managed to clean house at Sunday night's Grammy Awards. The British singer took home the award for Album of the Year for 25, besting Beyoncé's Lemonade in the most anticipated showdown of the night.
Related: Our favorite albums of 2016
"As you can see, it took an army to make me strong and willing again," Adele said as she accepted the award. "I thank you all from the bottom of my heart."
Grammy voters have loved Adele since her breakout 2012 hit album 21, which also took home the year's most coveted prize. Beyoncé, however, has never been honored. Many felt that she should have won in 2015 for her self-titled album, but the trophy went instead to Beck's Morning Phase. This year's snub is likely to be even more controversial considering both the critical acclaim and social impact of Lemonade, which many consider to be Beyoncé's most important work.
Adele's 25 was a great album and a deserving winner, but Lemonade will likely be remembered as the most significant release of the year. It wouldn't be the first time the Grammys have been on the wrong side of history, and it certainly won't be the last. If Grammy voters want to redeem themselves, there's always Beyoncé's next album. If not, maybe they can at least save her a Lifetime Achievement Award.
Read her full speech below:
"As you can see it took an army to make me strong and willing again ... to thank you all from the bottom of my heart.

Five years ago, when I was last here, I was pregnant and I didn't know, and I was awarded [and] found out shortly after. Which was the biggest blessing of my life.

And in pregnancy and through becoming a mother I lost a lot of myself, and when I've struggled—and I still do struggle being a mom, it's really hard … tonight winning this kind of feels full circle and like a bit of me has come back to myself.

But I can't possibly accept this award. And I'm very humbled and I'm very grateful and gracious but my artist of my life is Beyoncé and this album for me, the 'Lemonade' album, was just so monumental, Beyoncé, so monumental, and so well thought out, and so beautiful and soul bearing, and we all got to see another side of you that you don't always let us see and we appreciate that.

And all us artists here adore you, you are our light, and the way you make me and my friends feel, the way you make my black friends feel, is empowering, and you make them stand up for themselves, and I love you, I always have, and always will.

Grammys I appreciate it, the Academy I love you, my manager, my husband and my son, you're the only reason I do it, thank you so much. thank you very much to everybody."
Read more from Newsweek.com:
- 9 ways the Grammys have totally blown it
- Here are the winners of the 2017 Grammy Awards
- Adele's '25' is a perfect Grammy Album of the Year