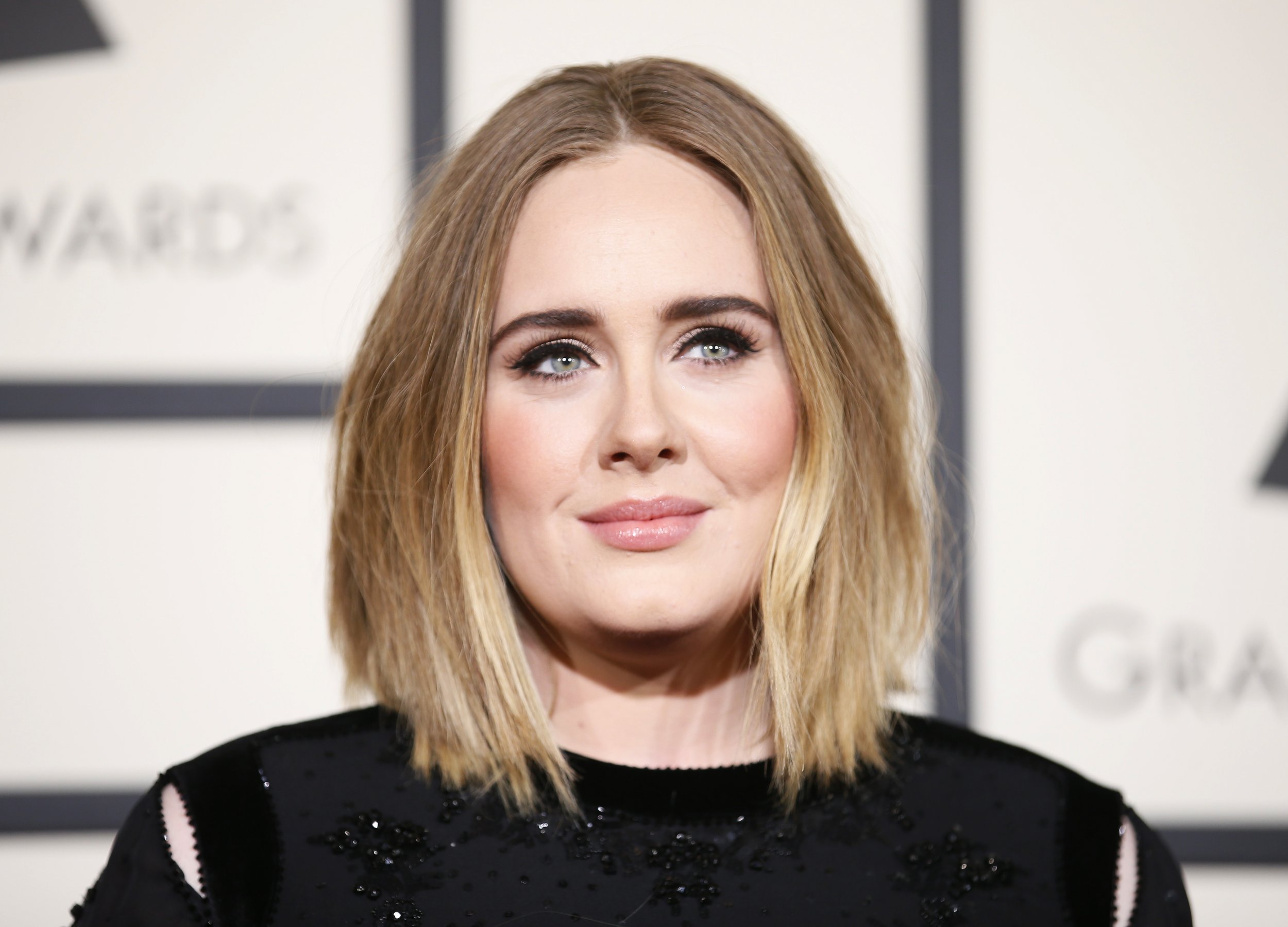 In film circles, the phrase "Oscar bait" has entered popular lexicon as a pejorative term for a certain type of movie.
You know the type. It is usually a lush, expensive picture buoyed by an elite cast and an overwhelming stench of self-importance. It's not a new phenomenon. The first known use of the term was as early as 1948, in a damning review of a John Ford flick. But it has become more ubiquitous in recent decades. Like the proverbial "clickbait," a piece of Oscar bait tricks you (or the Academy) into believing it is deeper or more essential than it really is. The plot might involve a historical tragedy or a disadvantaged character overcoming some enormous-yet-relatable obstacle. You might associate the term with The King's Speech (the 2010 Best Picture) or Crash (the 2004 winner) or some other schlocky Oscar winner you got swindled into watching at your grandparents' house in 2006.
If there exists a music industry equivalent—"Grammy-bait"—it is embedded in the DNA of Adele's million-dollar baby, 25. The album's astronomical sales figures made it the best-selling album of 2015 worldwide. (Big sales figures tend to be a pretty good indicator of Grammy success: You have your 1989, your Thriller, your Supernatural, et. al.) More fundamentally, the album possesses the qualities that are known to attract the Grammy committee like maggots to Seabiscuit's carcass. It is enormously popular. It is big and beautifully produced but not groundbreaking. It is earnest (painfully earnest) and full of heartbreak, but not despairing. It is virtuosic, centered around Adele's genuinely remarkable voice. It is nonpolitical. It is honestly a little boring. It's fine! (The record is so plainly inoffensive that it almost feels mean to criticize it.)
Adele has of course been fêted by the Grammys before. In 2012, on the strengths of her massively successful second album, 21, she won six Grammys in one night, including Album of the Year. That was five years ago this week. A second win in that category would not be unprecedented: The Grammys have been known to give the award to the same artist more than once, particularly when that artist is more popular than Jesus. Frank Sinatra won twice in a row in the 1960s. Stevie Wonder nabbed the big prize three times in four years (1974, 1975 and 1977). U2 won once for 1987's The Joshua Tree (deservedly) and again for 2004's How to Dismantle an Atomic Bomb (less deservedly). More recently, Taylor Swift became the first female artist to win twice (this was the occasion for her Kanye West subtweet of an acceptance speech). Adele could become the second—and second in a row.
Related: The most ridiculous 'Album of the Year' winners in Grammy history
Adele's 25, in Grammy-bait fashion, is sentimental and nostalgic, with big, boisterous choruses. The best songs ("I Miss You," "Water Under the Bridge") are uptempo, urgent and effortlessly hooky odes to troubled relationships. The worst ones sound like a gorgeously produced nap. The "Grammy bait" label has been invoked in previous years to describe Ray Charles's posthumous Genius Loves Company ("this, friends, is why the term 'Grammy bait' was invented," quipped NPR of the Norah Jones duet) and to describe Tony Bennett and Lady Gaga's 2014 standards album Cheek to Cheek. What these albums have in common with Adele's is that they each trace a clear line from today's top 40 radio to pop traditions of the more distant past. (Adele's album is a relic of the pre-rock age, when vocalists sold millions without guest verses or PG-13 sex appeal. It is also a relic of the age when CDs sold in the millions, period.) Though Adele is still young (not yet 30), she positions herself as an old soul: The album is full of explicit nostalgia for a more innocent past, with references to "When We Were Young" and regrets from "When life was a party to be thrown / But that was a million years ago." At this rate she'll be singing about nursing homes in her 30s.
Adele is guaranteed a big night on Sunday. (Song of the Year, Record of the Year—one if not both.) She is not guaranteed Album of the Year. If she loses, it might well be because Grammy voters saw it as too on-brand. The competition is formidable: Beyoncé's Lemonade, Drake's Views, Justin Bieber's Purpose and Sturgill Simpson's A Sailor's Guide to Earth. (David Bowie's brilliant farewell, Blackstar, was inexplicably omitted from this category.) Lemonade—the mesmerizing "visual album" that combines themes of infidelity, feminist empowerment and postcoital trips to Red Lobster—is the more daring and socially conscious release, by far. But those are red marks, not virtues, in Grammy-world. Still, Beyoncé is overdue: Her 2008 I Am... Sasha Fierce and 2013 self-titled disc were nominated in previous years but did not win. It is Grammy tradition to honor a deserving superstar, belatedly, after repeated snubs.
But then the Recording Academy loves clean-faced underdogs, so why not Sturgill Simpson's A Sailor's Guide to Earth? It's a richly arranged and largely acclaimed country record from a 38-year-old Kentuckian. The album contains an offbeat but oddly appealing Nirvana cover ("In Bloom"). It has a genuine shot of winning. Should Beyoncé lose to Simpson, it will be an echo of the 2015 ceremony, when Beyoncé lost to a more musically conservative, Boomer-friendly choice: Beck's Morning Phase. (Kanye West stumbled briefly onstage to register his displeasure with this outcome.)
The Grammys love bewildering surprises. Remember when Grammy voters passed on Radiohead's Kid A in favor of a Steely Dan album that nobody outside of Donald Fagen's immediate family much remembers? That was in 2001—decades removed from Steely Dan's creative and commercial peak. The snub was significant, not because Steely Dan is bad (Steely Dan rules—your dad was right) but because that year's contest reveals so much about the enduring ethos of the Grammys. Steely's Two Against Nature, an album that does its best to recapture the sound of the duo's towering '70s masterpieces, was rewarded with four Grammys, including Album of the Year. Kid A, an album that peers into the apocalyptic future (it is probably the most aggressively forward-thinking album ever to sell millions of copies), was left among the runners-up. Nostalgia triumphs.
At music's biggest night, the future of music always smells a lot like the past.