Taylor Swift Takes Dig at Kanye West During Grammy Acceptance Speech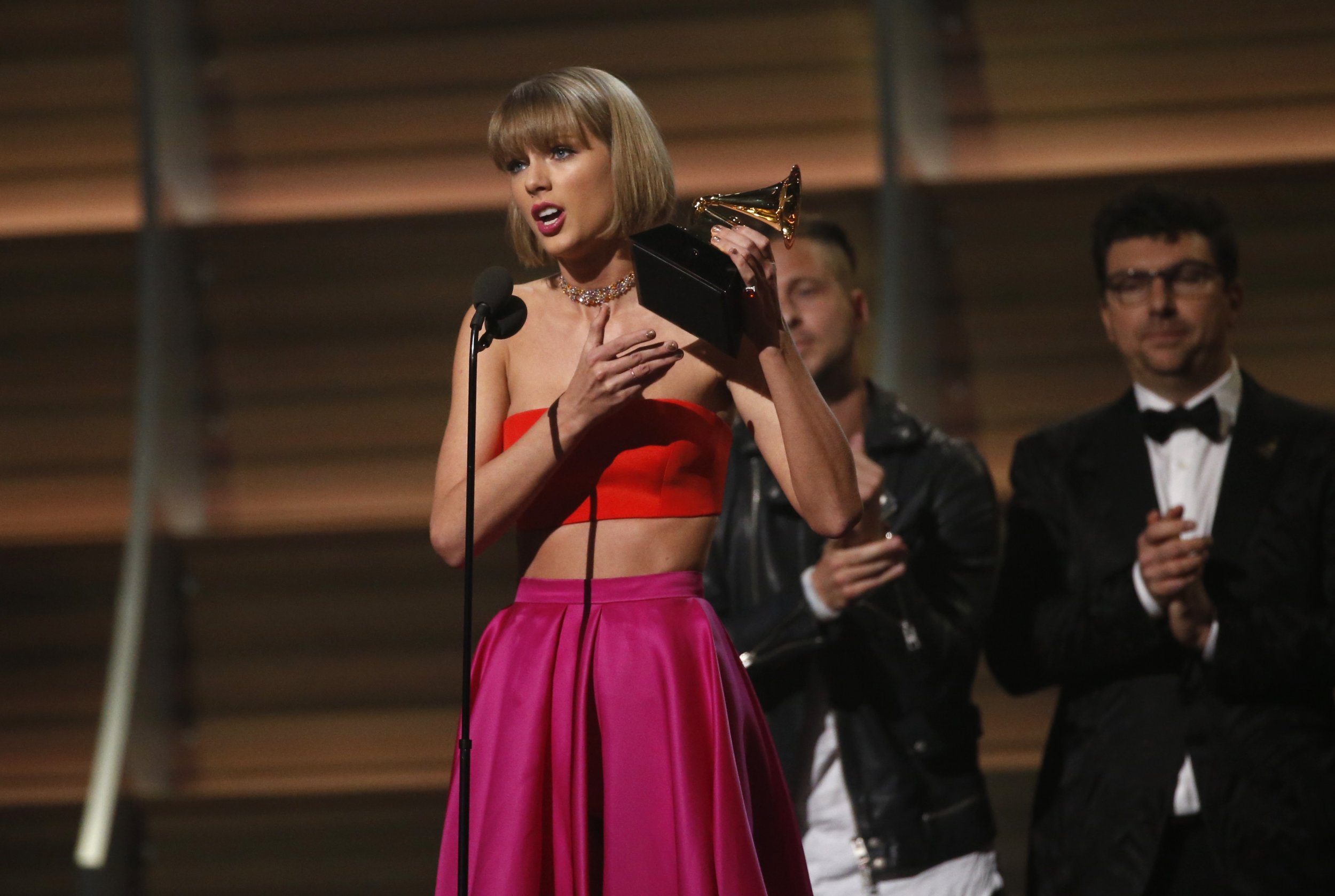 On Monday night, Taylor Swift won the Grammy for album of the year for the second time in her career. She is the first female artist to win the award more than once.
It was a milestone for Swift, but in the days leading up to the ceremony she found her name in the news for an unrelated, not-quite-so-desirable reason.
During his Yeezy Season 3 event at Madison Square Garden this past Thursday, Kanye West unveiled (most of) his new album, The Life of Pablo. On the song "Famous," West raps, "I feel like me and Taylor might still have sex / Why? I made that bitch famous." He's referring, of course, to the 2009 MTV Video Music Awards when he drunkenly interrupted Swift's acceptance speech, an act that he feels catapulted the bourgeoning pop singer to the superstardom she now enjoys.
The next morning, West fired off a series of tweets defending the lyrics, claiming that he not only had an hour-long conversation with Swift in which she gave the lyric her blessing, but that it was her idea to begin with. Swift denied having prior knowledge of the vulgar lyric, and during her acceptance speech on Monday night she made abundantly clear that West had absolutely nothing to do with her success:
As the first woman to win album of the year at the Grammys twice, I want to say to all the young women out there, there are going to be people who try to undercut your success, or take credit for your accomplishments or your fame. But if you just focus on the work, and you don't let those people sidetrack you, someday when you get where you're going, you'll look around and you will know that it was you and the people who love you that put you there, and that will be the greatest feeling in the world.
Mic, meet floor.