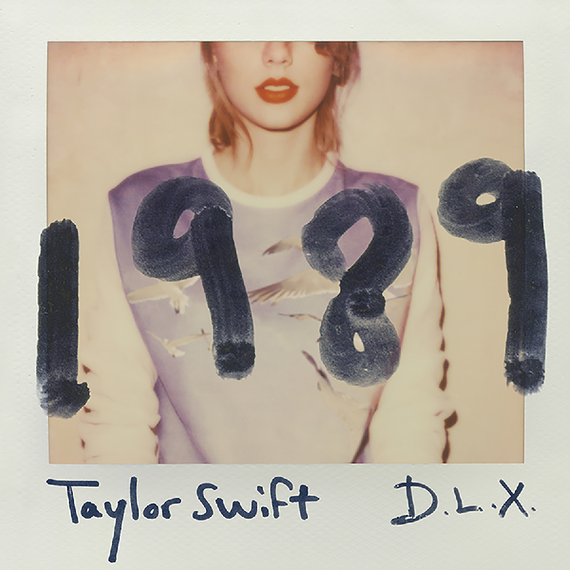 We're closing in quickly on the year's 11th month, and something's been missing. Has been since the start, really.
Summer came and went, but Kanye West's much-promised Yeezus follow-up didn't. Nor any new pop material from Justin Timberlake, Beyoncé or Lady Gaga, though that's not an atypical drought, considering each of them presided over mammoth-sized releases in 2013 (two—or one too many—in Timberlake's case). There was, yes, the case of the U2 album; remember its oddly invasive release strategy, and how that spectacle far outshadowed the songs, and how they turned out to be altogether unremarkable once the Apple-tinted dust cloud cleared?
What a strange 10 months it's been for the sort of Big Pop Albums that spur endless Twitter memes and Weird Al parodies, which is to say: where have they all been? And is it any surprise that until now, not a single 2014 release has gone platinum? Taylor Swift's inevitable pivot from crossover country-pop (yes, a "-pop" suffix) to sheer radio-pop has been nothing if not well timed: 1989, for all its inconsistencies, is the exhilaratingly well-crafted superstar-pop record 2014 desperately needs.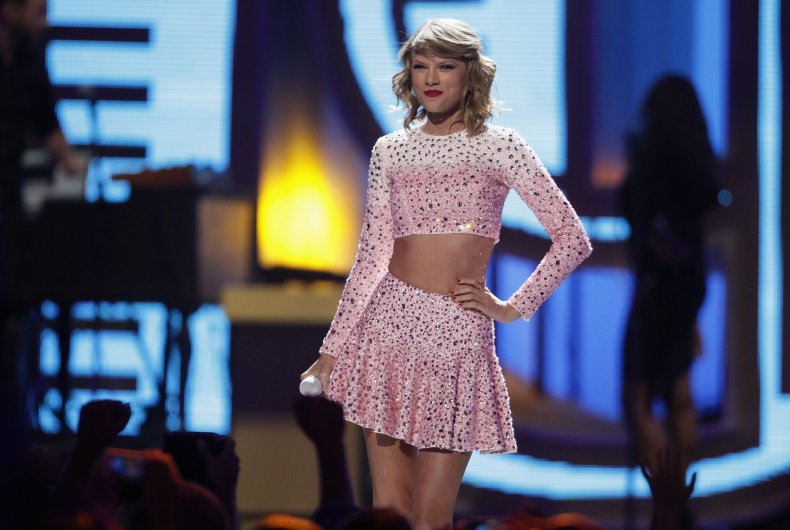 Though relatively short (2012's Red and 2010's Speak Now each barrelled well past the hour mark), 1989 is unabashedly big in every other sense of the word. Fittingly, the album's title reflects a preoccupation with pop textures from a decade when radio hooks were as cartoonishly oversized as hit manufacturers like Desmond Child and Holly Knight could manage then. (Swift makes use of more contemporary professional songwriters—Max Martin, Shellback—but still has a writing credit for each song.) And the retro overtures are not necessarily subtle: The quick-shifting "I Know Places" begins and ends with cassette tape sound effects, while the album opens in a whirl of Casio keyboards and old-school synth squiggles. "Welcome to New York / It's been waiting for you!" Swift insists repeatedly on "Welcome to New York," the smokier qualities of her voice lost in a heavy, multi-pitch sheen. It's ostensibly an ode to Swift's new city, though it musters up nothing more evocative than "lights so bright" and sounds like the flash of a thousand Times Square cameras converted to song.
Thankfully, it turns out to be more of a roadblock than a welcome mat: 1989 gets good once "Welcome to New York" fades and the infectious "Blank Space," which is all call-and-response verses and a venomous bridge ("Boys only want love if it's torture/Don't say I didn't, say I didn't warn ya!" sings a multiplying cascade of Swift clones), starts. So begins a lengthy string of hooks that have every right to be as big as "Shake It Off" or bigger.
By embracing Pop with a capital "P," Taylor Swift has dodged the authenticity debates that often ensnare country stars. But it's not such a drastic reinvention: Swift sings, as she has since high school, of relationships gone awry, alternating between shell shock ("Still got scars on my back from your knife") and nostalgia ("The rest of the world was black and white / But we were in screaming color"), and she winds through the chord progressions that have powered pop music for half a century. (If only the "50s progression," of "Every Breath You Take" fame, could collect residuals.) But the sugary, synth-driven anthems aren't the exception, as they were on Red. They're the rule, and most of them are excellent. On "All You Had to Do Was Stay," the chorus revolves around a single, glittery syllable—"Stay!"—sung in sustained falsetto. Swift knows that syllable is where the serotonin burst lies, and she repeats it, faster and more frequently, as the song progresses. It's simple stuff. But can't we acknowledge that we need songs like this right now? That the music industry does, as well? Maybe a whole album's worth of them?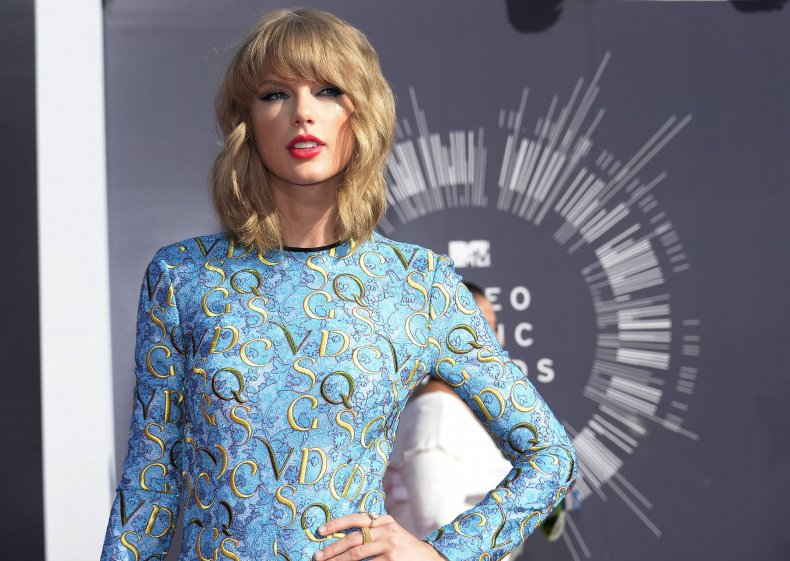 1989 is '80s-inspired, yes, though not oppressively so. That's the irony of the title: Swift was born in late 1989 and lived through half a month of the decade. Her vision of 1980s music asserts itself in fits and fragments. On the beat-heavy "I Wish You Would," it's a hyper-processed snare effect borrowed from Fine Young Cannibals; "Bad Blood" filters Toni Basil's "Mickey" through "Hollaback Girl" for an embittered cheer-ready rave-up; "Out of the Woods" is all thick, shimmering synths and hollowed out drums that could have been snitched from an early Madonna track and then distorted beyond reason. Only "Style" goes full synth-pop, and it's an AOR-tinted delight, from how an interlocking funk riff wraps itself around the vocal melody to the way Swift's voice threatens to crack on the words "some other girl."
Of course, the record's front-loaded, and of course the latter half is weighted down by ballads and a bland, sub-Red acoustic banger ("How You Get the Girl"). The rescuing track is album closer "Clean," an affecting and spare (by Swift standards, anyway) ode to closure phrased in terms of drug addiction. "10 months sober, I must admit.… Now that I'm clean I'm never gonna risk it," Swift promises, though that seems like a loaded taunt if she plans on writing lyrics for Album No. 6. It's a delicate closing note, and one that belies how aggressively hooky and campy and fun most of 1989 is. No surprise the thing is already approaching platinum status. 2014 offered a blank space—but Taylor Swift wrote her own name.