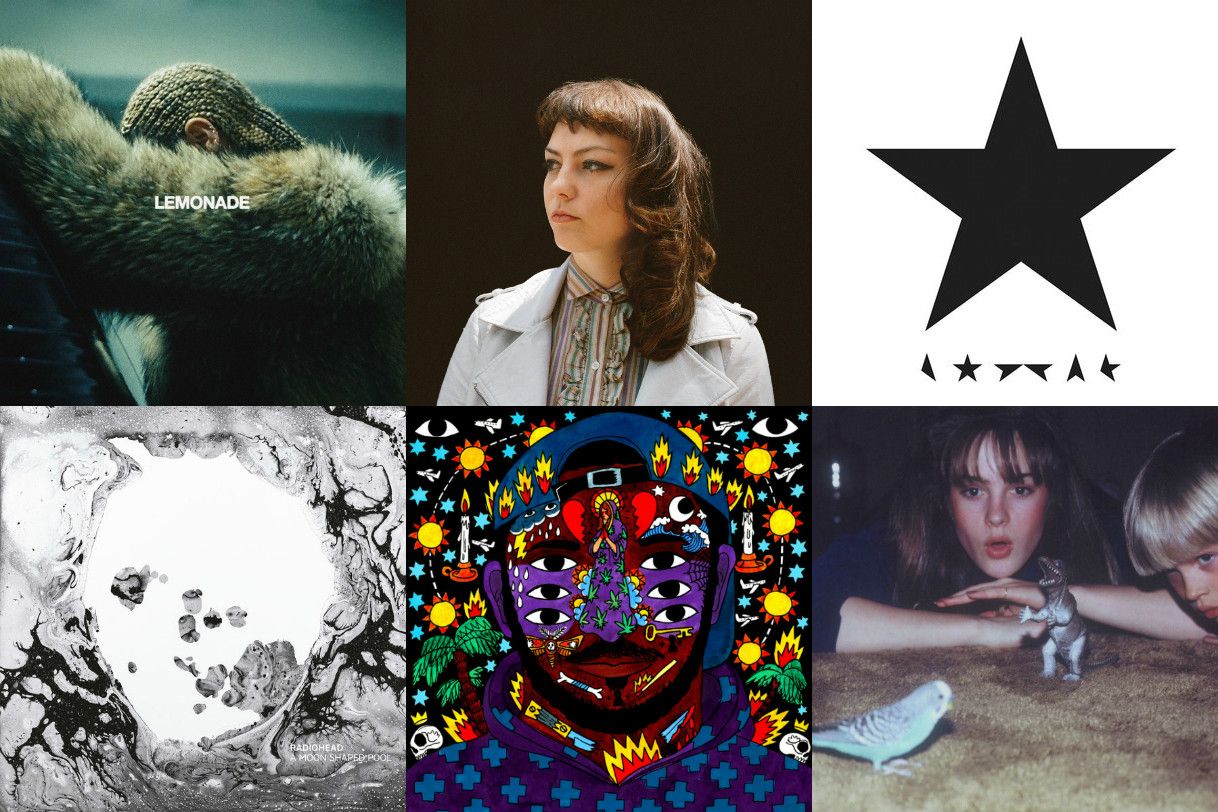 If Tuesday morning's announcement of the 2017 Grammy nominations taught us anything—or reaffirmed anything—it's that the music industry is a popularity contest. The albums that sell the most copies are going to get the most praise. As can be said of the presidency of the United States, music isn't a meritocracy. This means you're not going to find a whole lot of overlap between the albums the Grammys deemed the best of the year and those the Newsweek staff couldn't stop listening to. Except for Beyoncé. Everyone loves Beyoncé.
So bountiful was 2016 with music we loved that we couldn't restrict our choices to a mere top 10 list. First, we wanted to give out some awards to albums that weren't able to crack our list, but that we still felt deserved recognition, before we moved on to ranking them. We see you, Metallica.
Related: Our favorite books of 2016: Newsweek staff picks
BEST RIDICULOUSLY LONG ALBUM: James Blake, The Colour in Anything
When you think of electronic music, do you think of slow and melancholy ballads about love in the digital age? Probably not. Neither did most people, until James Blake decided to provide the world with a somber and thoughtful soundtrack to 2016—his third studio album, The Colour in Anything. Heartbroken? Disillusioned? Embittered? Blake presents you with a great opportunity to wallow in your own sorrows whilst addressing existential questions about life and humanity, obviously as you walk in the rain. Sometimes you just really need to be a cliché. This album lets you do exactly that, but with zero regrets because you will not be the only one. The disenchanted and anxious digital native now has at least 76 minutes to think about the unpredictable and sometimes frustrating world that we all live in. If you consider yourself part of this cohort, then invest in some waterproof shoes, plug in your headphones and put on your most pensive facial expression. —Valeriia Voshchevska
Listen To: "Radio Silence"
MOST CHILL: C Duncan, The Midnight Sun
Occasionally, albums creep up on you and pervade your life. Before long, you're listening to them on your commute, while you shower, when you're sad, when you're happy. C Duncan's sophomore effort The Midnight Sun crept up on me like winter in Westeros, slow but inevitably. The layered vocals and smooth electronic vibes soothe you into a familiarity that makes you feel nostalgic for something that possibly hasn't happened yet. It's wildly different than his folksy 2015 debut. The new album feels more textured, slightly darker and ultimately more enticing.
The record's ambient soundscape soothes me when I feel anxious, and mellows me when I'm stressed. It's the complete antithesis of 2016. It might not wow you into thinking it's a masterpiece, but give it time and it'll be soundtracking your life. —Jordan Saville
Listen To: "Other Side"
BEST ALBUM TO LISTEN TO WHILE RAGE TWEETING: Super Unison, Auto
"You're not good enough, you're not one of us, you don't know your stuff," snarls Meghan O'Neill Pennie amid hurtling guitars and drums on "Prove Yourself," the first track from Auto, the new album from post-hardcore outfit Super Unison. Pennie, a stalwart of the Bay Area hardcore scene, joined Super Unison after leaving Punch, a seminal, blistering San Francisco "fastcore" outfit, in 2014. Both bands focus their songs around social issues, whether it's sexism, veganism or mental health, but the frantic tracks on Auto are balanced out by songs just as capable of putting you in a dreamy trance. Auto sounds like nothing else we've heard this year, and is full of lyrics that will serve as a balm as the world continues to descend into madness: "Listen here, little girl/I wanna teach you about the whole wide world/I don't think you understand/Plus it sounds better coming from a man." —Lucy Westcott
Listen To: "You Don't Tell Me"
BEST NOISE ROCK ALBUM: Deerhoof, The Magic
Deerhoof's infectious sense of glee—whether blasting through a punk anthem about staying in the hospital ("Nurse Me") or covering an Ink Spots standard from the 1940s ("I Don't Want to Set the World on Fire")—is the band's greatest asset. That, and the group's unstoppable workhouse ethic: Every 1–2 years, Deerhoof puts out an album without fail (touring aggressively in between), and every single one of those records gets right to the point of things and sounds like nobody except Deerhoof. There are no wasted minutes: The Magic thrashes, rocks, grooves, laughs, worships James Brown ("Model Behavior"), makes an ungodly racket, makes no apology for that (even in a song called "Learning to Apologize Effectively"), revels in the wondrous existence of dreams ("Criminals of the Dream") and even goes full power-pop ("Plastic Thrills"). It's the best Deerhoof album in years, until the next one. —Zach Schonfeld
Listen To: "Criminals Of The Dream"
BEST ALBUM TO GET OVER AN EX WITH: Banks, The Altar
Let's just put it this way—Banks doesn't sound like she's had a happy love life this year. She's been lovesick, she's played mind games, and she's even fucked with herself. And that's not even her complete list. Banks has fully embraced being a tortured soul for the sake of all the tortured souls of 2016. What makes this album different from all the other lovelorn releases is its inspirational tone. Banks seems to have a lot of confidence in herself and in the choices that she's made. She was right; her ex-lover nearly never was. Last year we universally established that it was too late now to say sorry, so maybe this year we'll finally take on some of Banks's advice and finally move on. —Valeriia Voshchevska
Listen To: "Gemini Feed"
BEST TRIBUTE ALBUM: Day of the Dead
Tribute albums can be a profit center for record companies during dark times. They have a built-in fan base and they make great real-life, gift-wrapped, non-Spotify gifts. Many, though, are schlocky. Day of the Dead is woefully original because its classics deviate so much from the original. It's a revelation like when Orson Welles staged Julius Caesar in contemporary fascism. Curated by The National, the erudite indie giants, the five-album set's interpretations eschew the long jams that are Dead staples and inspired a million stoned dance moves at concerts. "Truckin'" in the hands of Marijuana Deathsquads is less a road anthem and more despairing cry. Lucius's "Uncle John's Band" isn't Jerry Garcia's amiable life lesson but something more solemn. Other versions hew closer to the original, like a Kurt Vile and the Violators "Box of Rain" and a live version of "I Know You Rider" by the Dead's Bob Weir so rollicking that The National, who back him on the track, forget their trademark lugubriousness, and revel in this classic. —Matthew Cooper
Listen To: "Touch Of Gray" (by The War on Drugs)
BEST REEMERGENCE: Frank Ocean, Blonde
Frank Ocean fell off the face of the Earth after he released his debut studio album Channel Orange in 2012. The singer left fans waiting patiently for four years, resulting in countless Twitter memes about the artist's disappearance. This year, he finally showed up with not only an album of songs, but a visual one as well. Blonde is gentle, yet controversial, with lines like, "RIP Trayvon, that nigga look just like me," in the album's opening track, "Nikes." The album is simple, making it feel as if the ballads were written on a single keyboard in his apartment, while still complex and heavy with samples and electronic layering. Ocean's career is evolving with each new release. Let's hope it doesn't take another four years for fans to find him again. —Yasaman Khorsandi
Listen To: "Pink + White"
BEST ALBUM TO GET UP AND STAY UP TO: Thao & the Get Down Stay Down, A Man Alive
Thao Nguyen's rise through the indie ranks has been impressive, from her roots in Northern Virginia's Vietnamese community to her San Francisco, where she's collaborated with Andrew Bird, the Portland Cello Project and even actress Dianna Agron (Glee), who directed her "Body" video in 2011. On A Man Alive, Nguyen joins up with her old collaborator Merrill Garbus of tUnE-yArDs. Garbus's atonal but joyous style is evident here and it's always been a part of Thao's discordant work. What's most poignant here are the dark personal themes. On "Millionaire" she addresses the father that left: "Oh daddy, I broke in a million pieces/That makes you a millionaire." Nguyen is an admirer of Lucinda Williams, her pain and edgy blues. She's translated that spirit into indie form, heavy on organs and a driving percussion that makes you want a dance as well as cry. —Matthew Cooper
Listen To: "Nobody Dies"
BEST ALBUM OF THE LIFE: Kanye West, The Life of Pablo
"This is not album of the year," Kanye West tweeted prior to the release of his seventh studio album. "This is album of the life." This wasn't, of course, an isolated bit of self-promotion. Though many were lukewarm on the finished product—at least relative to what we've come to expect from Kanye—the hype surrounding the release of Pablo might have been the most fascinating phenomenon of the musical year. There were name changes, there were bold proclamations, there were beefs with other rappers, all playing out in real time, straight from Kanye's mind to your Twitter feed. Controversy followed the album's release as well, and now, nearly 10 months later, he has canceled his tour and is recuperating after a hospital stint for "temporary psychosis." The Life of Pablo contains plenty of genius, and even a few transcendent moments; but it is also overwrought, confused and chaotic. In other words, it's the perfect encapsulation of Kanye West in 2016, and what is art if not the purest expression possible of the self? —Ryan Bort
Listen To: "Fade"
BEST ALBUM TO GET DRUNK WITH: Twin Peaks, Down in Heaven
Not to be confused with the short-lived David Lynch show—or maybe that's kind of the point?—Chicago's Twin Peaks are a young band. In fact, its members were barely born when the ABC program went off the air in 1991. But on their third full-length release Down in Heaven, the band's sound reaches a level of maturity that wasn't present on 2013's Sunken or 2014's Wild Onion. Yes, they're still brash and reckless and, more than anything, fun, but with a few extra years on them, they've molded that reckless spirit into a multifaceted collection of songs that brings to mind the Rolling Stones at their twangiest. —Ryan Bort
Listen To: "Walk To The One You Love"
BEST ALBUM OF LEFTOVERS: Kendrick Lamar, untitled umastered
Kendrick Lamar's untitled unmastered was one of the most bizarre releases of 2016, in that it just kind of...happened, and not with any of the surprise-release mystique or fanfare that has accompanied sudden album drops from artists like Rihanna or Beyoncé. No, untitled unmastered just appeared on Spotify one night, and because of the anonymous tracklisting, album title and cover art, it was largely written off as a collection of demos Kendrick just decided to throw online. Even if that was the case (it was), it's still Kendrick Lamar, and the record provides a brilliant new glimpse into his jazz-heavy To Pimp A Butterfly headspace, with some leftover tracks that rival that album's best moments. —Ryan Bort
Listen To: "untitled 07 | levitate"
WORST ALBUM TITLE (GOOD SONGS, THOUGH): The Weeknd, Starboy
Starboy is one of the year's final major label releases but it's also one of the best. Here, The Weeknd continues the dissection of fame, drugs and millennialism that made last year's Beauty Behind the Madness so listenable, but increases the feeling of dark euphoria with '80s beats courtesy of the likes of Daft Punk. The French electronica duo are behind the lead single "Starboy" and standout track "I Feel It Coming," both certifiable floor fillers. Then there's the silk-voiced crooner's ability to make even the most outlandish of lyrics—including a, er, colorful reference to the circumstances of David Carradine's death on "Ordinary Life"—sound like sophisticated poetry. —Tufayel Ahmed
Listen To: "I Feel It Coming"
LIFETIME ACHIEVEMENT IN HEADBANGING: Metallica, Hardwired...To Self-Destruct
Metallica have aged well. Thirty-three years after releasing their debut album, Kill 'Em All, the band is still capable of blasting out thunderous, and downright impressive, thrash-metal. Sure, we waited too long for Hardwired...To Self Destruct—eight years is a long time, and ridiculously so when you consider that Metallica released four of the best-ever metal albums, including 1986's Master of Puppets, in a span of only five years—but Hardwired was worth the wait. Often, Metallica take a propulsive, bolt-tight approach that recalls the ferocious stuff they created way back, yet they build upon that fire and grit with fresh melodics. "Moth into Flame" chugs menacingly into overdrive with super-catchy tunecraft punctuated by Kirk Hammett's guitar leads, which recall '84's "Fight Fire With Fire" but strike in a menacing new manner. And on "Atlas, Rise!," the riffs pull directly at the strings of "Master of Puppets" but build upon them with newfound fury. "Here Comes Revenge" also erupts in familiar territory—its opening moments draw from Puppets' "Leper Messiah" and Ride the Lightning's "For Whom the Bells Toll"—before launching into a swaggering new roughneck realm. Leading all this supercharged thrash is frontman James Hetfield, whose Viking-heavy roar, clear as ever after all these years, lands at precisely the right moments—especially considering this day and age, and especially during the pummeling "Hardwired," as he roars: "We're so fucked/Shit outta luck." He's right. Welcome back, guys. —Jeff Perlah
Listen To: "Hardwired"
NEWSWEEK'S TOP 10 ALBUMS OF 2016:
10. Angel Olsen, My Woman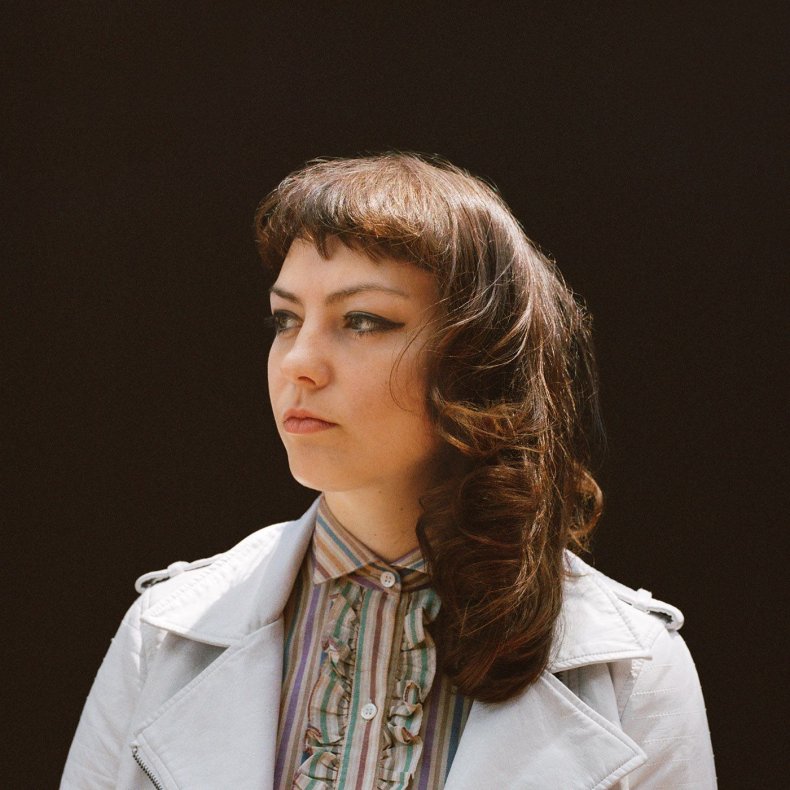 "I just want to be alive, make something real," Angel Olsen sings on this record's icy, synth-splattered opener, "Intern." It is a hell of a self-fulfilling prophecy. Two-thousand-and-sixteen was the year the Midwestern-raised Olsen shook off the lo-fi folk tag and made this self-affirming, cinematic gem of an album. My Woman asks all the big questions—about love and longing and family and the confusing business of "what makes me a woman"—and grants no simple answers, save for one urgent mantra of a hook: "Shut up, kiss me, hold me tight." Even more impressive is how Side B of the album (which is purposefully sequenced for vinyl) reveals Olsen's knack for ambitious instrumental build-ups. The eight-minute "Sister," with its Television-inspired fretwork, is her greatest song to date. —Zach Schonfeld
Listen To: "Shut Up Kiss Me"
9. Bon Iver, 22, A Million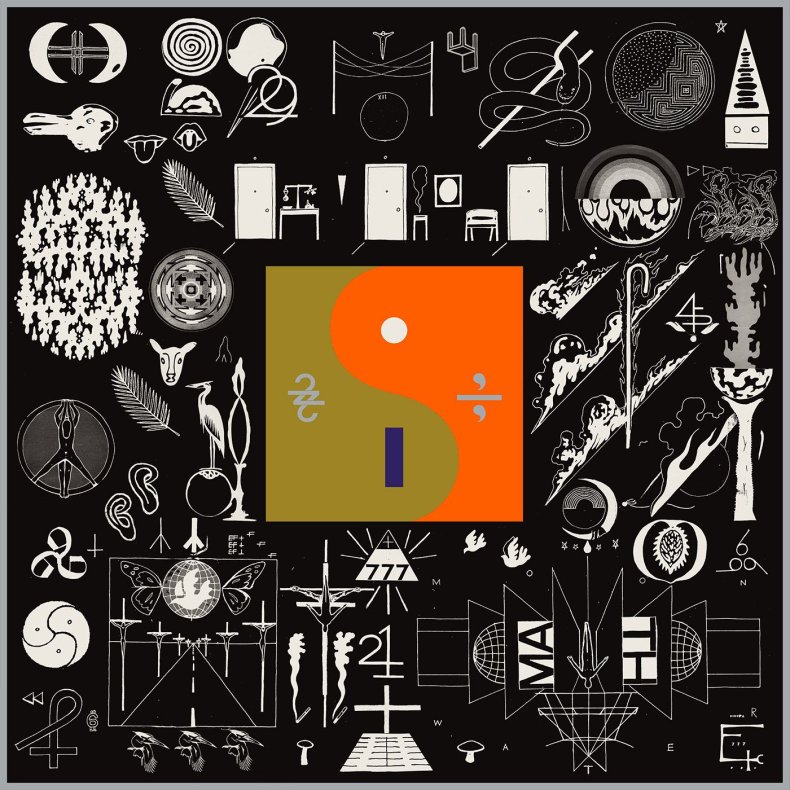 Justin Vernon's third studio album sees the Wisconsonite shift from stripped-back cabin-folk to the synths and beats of folktronica. And it pays off. 22, A Million is not just compelling as a record but also as an experimental piece of art. The warped echoes, gospel-like swoons and otherworldly glitches captivate, making the 35-minute piece a listen of relative ease. Digitized effects and vocal manipulation that at first challenge the ears ultimately render the finished product emotive, powerful and affecting. Vernon's battle with anxiety and depression inspire deep moments of haphazard beauty. As he details his attempts to find his place in the world, seemingly lost, listeners will themselves be immersed in his electro-ballads, attaching them to their own journey. But it's an experience that ultimately ends with Vernon emerging somewhat from the depths that he has reached. On piano closer "00000 Million," he offers moments of acceptance and hope: "I worried bout rain, And I worried bout lightning, But I watched them off, To the light of the morning." Superb. —Jack Moore
Listen To: "8 (circle)"
8. Big Thief, Masterpiece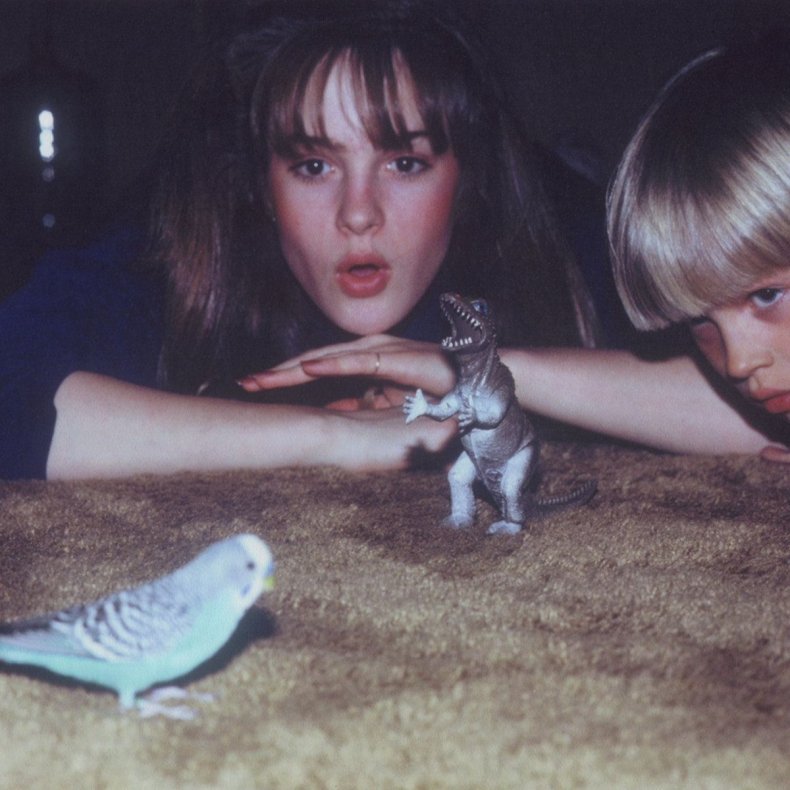 It takes nerve to title your debut album Masterpiece. As we noted on the midyear list, the Brooklyn band Big Thief has an awful lot of nerve. What is more important is that the group has excellent songs, which run on smoky, vulnerable vocals and superb melodies. Led by the midnight twang of Adrianne Lenker's voice, Big Thief's songs capture the rural desperation of a freight trainyard romance ("Paul"), a motel-screen movie marathon ("Vegas") or an abusive family ("Real Love"). It is a taut, emotionally resonant collection of songs with a killer climax in "Parallels." And among the group's many recently converted fans is Jeff Tweedy, of Wilco fame, who tweeted: "Great guitars, great lyrics, great melodies.... What more could you possibly want?" It's just that simple. —Zach Schonfeld
Listen To: "Masterpiece"
7. Solange, A Seat at the Table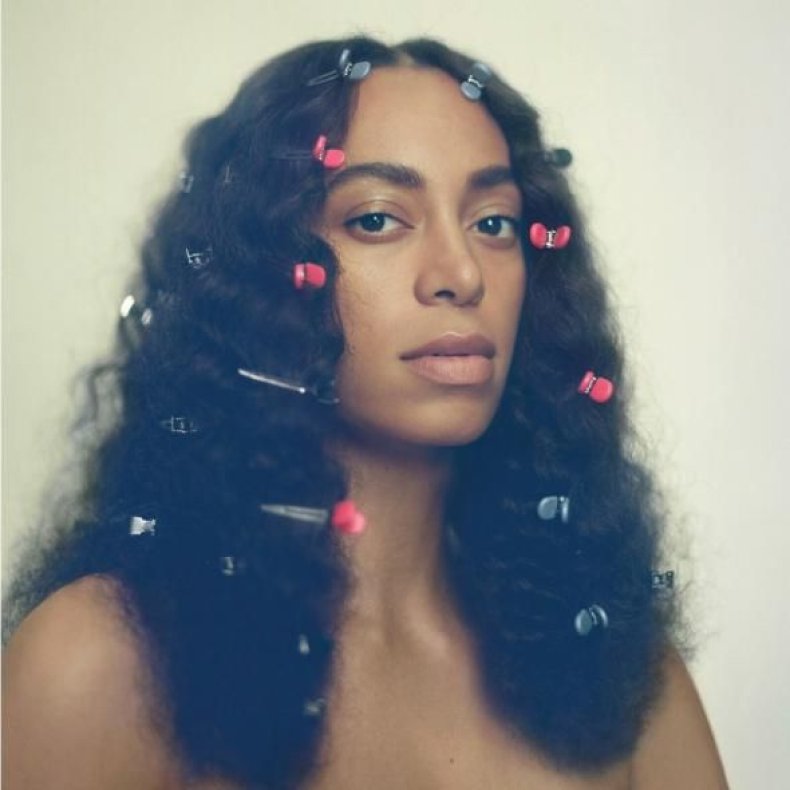 The music gods gave with both hands in 2016. Not only did Beyoncé release her latest album, Lemonade, but her younger sister Solange returned with her first studio album in eight years. Solange's beautifully poetic A Seat at the Table is a nourishing affirmation of the black experience, exploring themes of cultural appropriation, racism and the identity rooted in a black woman's hair. The experiences are deeply personal but Solange's hypnotically dulcet tones layered over soothing production from the likes of Raphael Saadiq and The-Dream ensure its message resonates with music lovers of all walks of life. Solange doesn't just take a seat at the table—she snatches it. This is an artist, and a record, that won't be ignored. —Tufayel Ahmed
Listen To: "Cranes In The Sky"
6. A Tribe Called Quest, We Got It From Here, Thank You For Your Service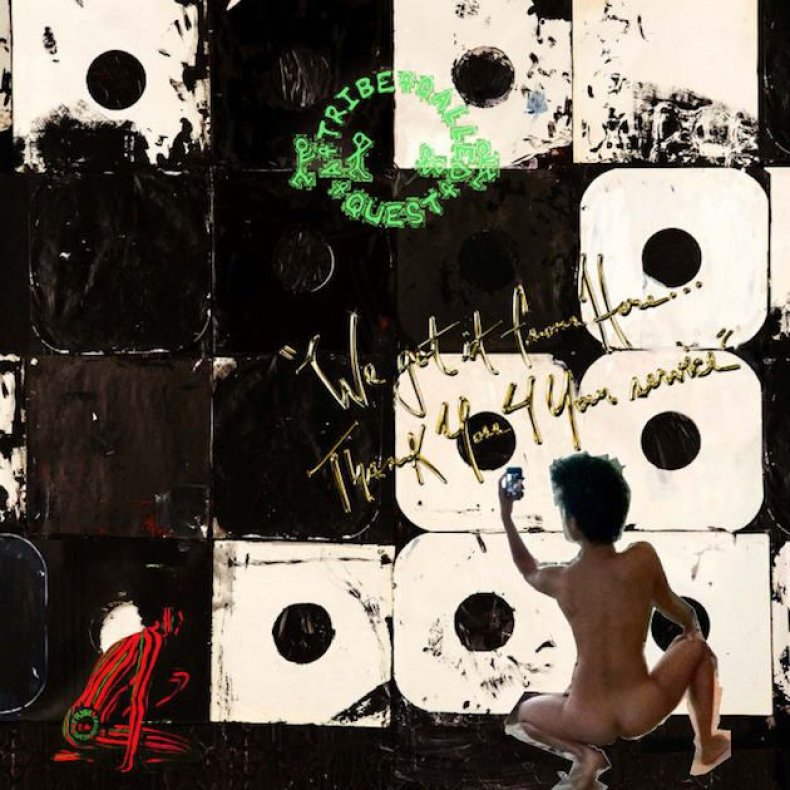 For fans, A Tribe Called Quest didn't return because they never left. The award-winning group's latest album simultaneously reasserts their status as kings of sound for new fans while impressing upon older ones a sense that, despite everything we already admired about them, their timing has never been better. Every verse is a deep cut. Every melody is a standard. While the sudden death of Phife Dawg is painfully unforgettable, the album is a needed reminder that loss is countered best by love. They tell us to just "make something happen," warn us that our ego "has you think your deceptive ways of being are the truest," and leave us "dreaming of a world that's equal for women with no division." We've got it from here. —Margarita Noriega
Listen To: "We The People..."
5. Radiohead, A Moon Shaped Pool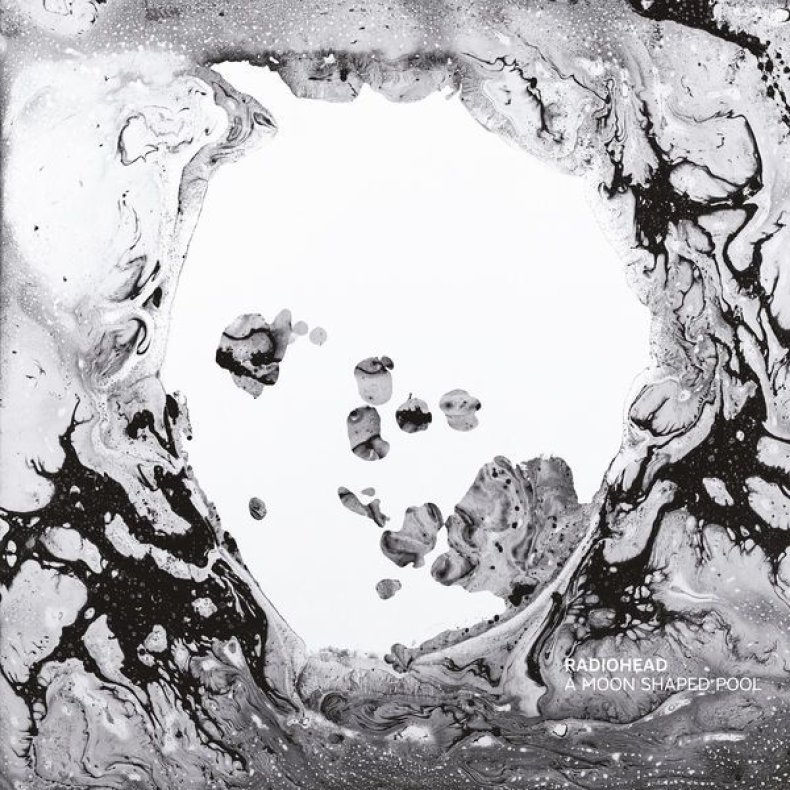 It's hard to remember now, but there was a moment (late 2015-ish, let's say) when it seemed like Radiohead might be falling off. Not by U2 standards. Just... sliding into something less than greatness. It had been five years since Radiohead dropped an album (2011's neat but vaguely underwhelming King of Limbs) and eight since the band made a great one. Thom Yorke seemed increasingly consumed with his environmental activism and various side projects, including 2014's uneven Tomorrow's Modern Boxes. The wait for a new LP dragged on relentlessly. And then A Moon Shaped Pool, with its hyphenless title and majestic orchestral dimensions, appeared and knocked aside that low-flying panic attack. The record is awash in heartbreak and longing (Yorke's break-up among possible inspirations), with deep arrangements that are among the band's most ornate and least electronic-centered in years. For longtime fans, the greatest thrill was finding studio renditions of "Burn the Witch" and "True Love Waits" on an album track listing at long last. You might not have thought the Oxford group could possibly have another heavenly piano-ballad slow-burner in them. "Daydreaming" says otherwise. —Zach Schonfeld
Listen To: "Daydreaming"
4. Kaytranada, 99.9%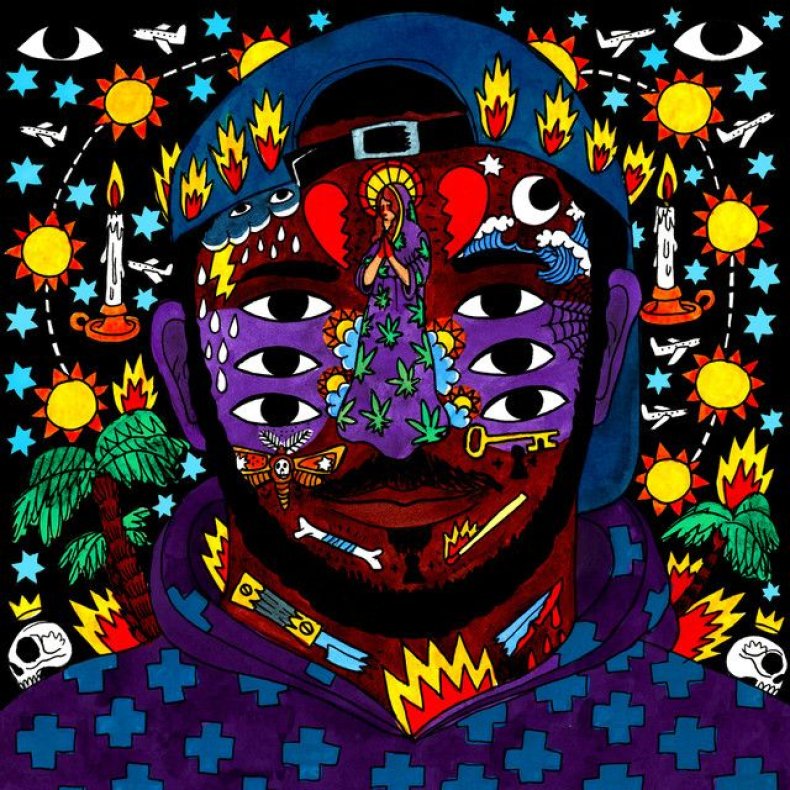 Louis Kevin Celestin, also known as Kaytranada, is a Montreal-based producer and DJ whose album, 99.9%, is one of the most refreshing debut releases in recent memory. Packed with guest appearances from artists like Vic Mensa, Craig David and Aluna George, Celestin is able to construct infinitely groove-able beats that perfectly complement the strengths of each featured artist. He does it with the gusto and grace of someone who has been at it for decades, not someone who was known primarily for his work on SoundCloud before 99.9% became a breakout hit back in May. Everyone has to start somewhere. —Ryan Bort
Listen To: "You're The One"
3. Nick Cave & The Bad Seeds, Skeleton Tree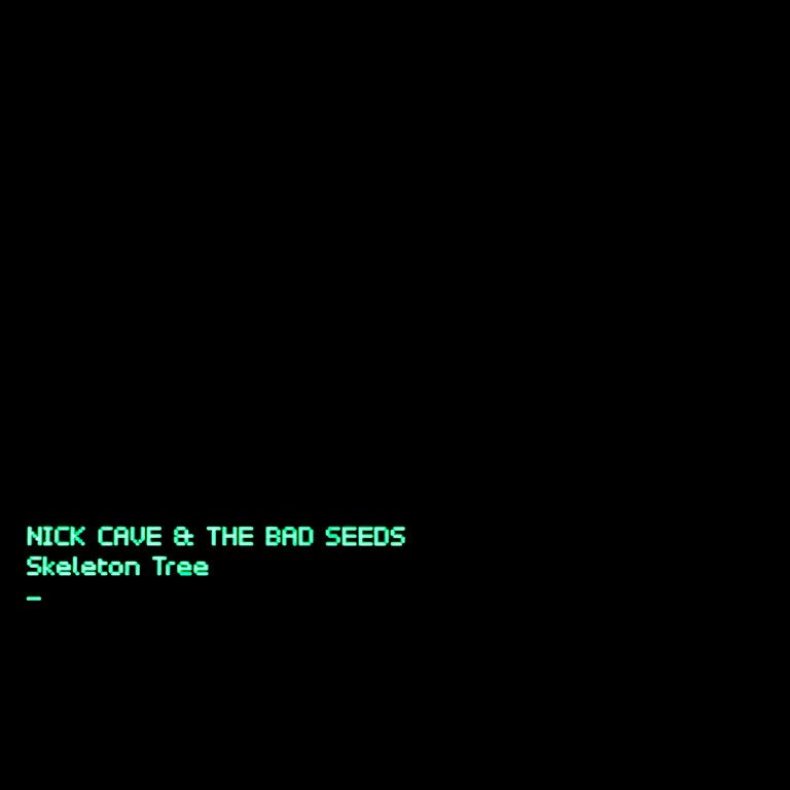 The real-life tragedy that courses through Skeleton Tree has been well documented, both in media and on camera (One More Time with Feeling is the album's acclaimed companion documentary). It was a given that these songs would be steeped in immense trauma and grief. What was not a given is that Nick Cave would wind up with his most poignant and emotionally arresting set of songs since The Boatman's Call (if not ever). The material is anchored by sparse, unusual arrangements that evade any trace of cliché ("Jesus Alone," "Magneto"). Skeleton Tree is wrenching when it directly addresses the loss of Cave's son ("I Need You"). But it also contains flickers of hope in the form of its catharting title track. Cave is an enigmatic creative force. More than 35 years after leaving The Birthday Party behind, he has made one of his most vital, devastating works. —Zach Schonfeld
Listen To: "Jesus Alone"
2. Beyonce, Lemonade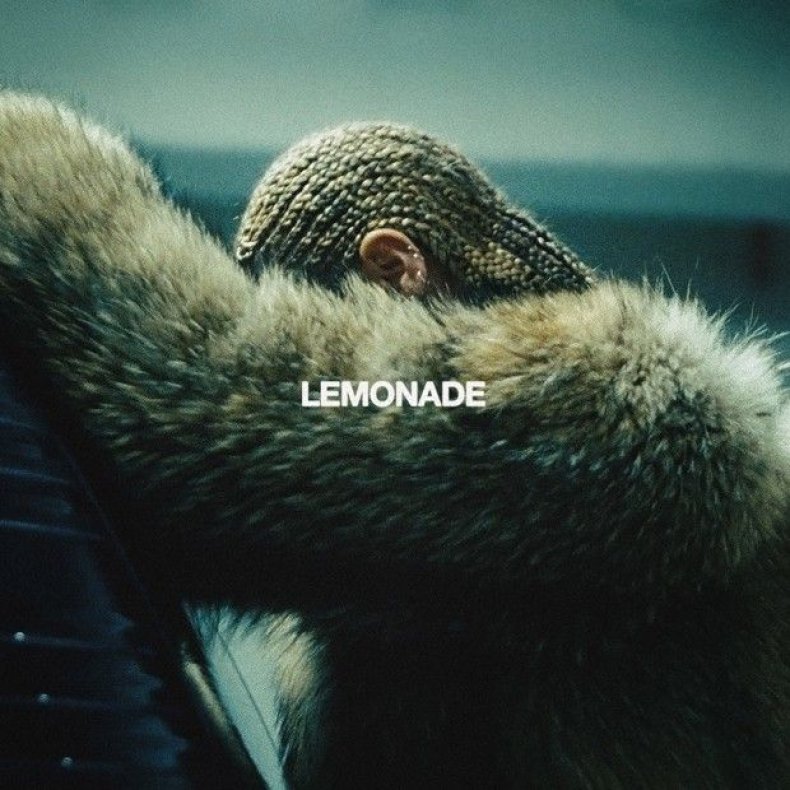 When Beyoncé releases an album, two things happen: The entire internet loses its shit, and the entire music industry stops what it's doing and takes notice. In 2016, Beyoncé cemented her transition from pop star to cultural phenomenon when in April she released her sixth album (complete with a HBO special). Lemonade is the rare project that perfectly straddles the line between commercial appeal, with radio-friendly songs like "Hold Up" and "Sorry," and artistic integrity, with lyrics touching on everything from the disenfranchisement of black America ("Freedom"), to infidelity ("Don't Hurt Yourself"), to celebrating her identity as a Southern woman ("Daddy Lessons"). On Lemonade, Queen Bey is as raw as you've ever heard her, throwing out the carefully cultivated public image she has projected in the past by singing about marital problems that may or may not be about her and husband Jay Z. In a career that has spanned two decades, she manages to find a way to break new ground. Becky with the good hair, whoever you are, don't mess with the queen. —Tufayel Ahmed
Listen To: "Formation"
1. David Bowie, Blackstar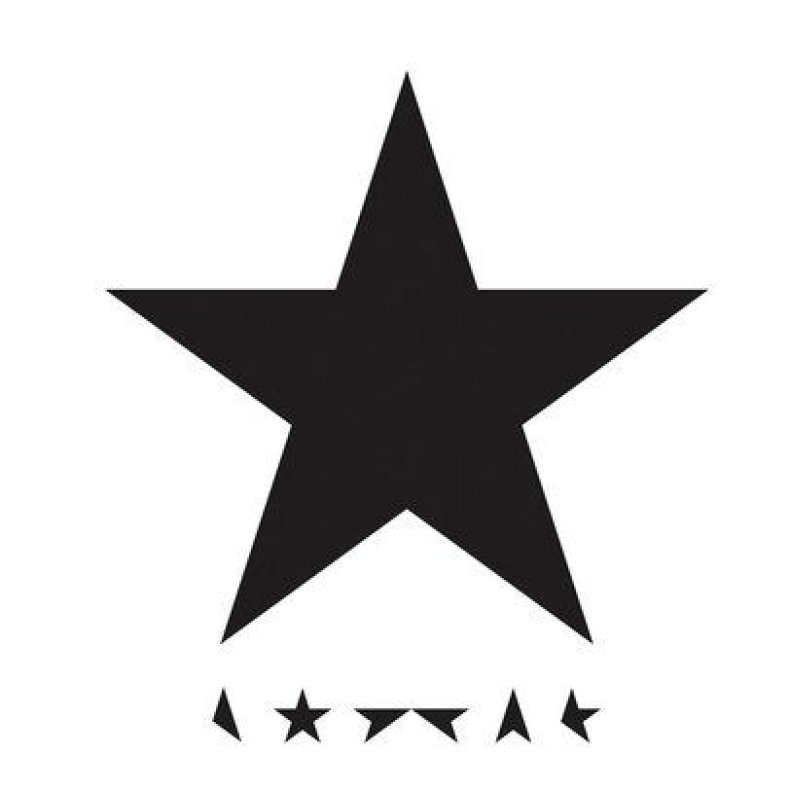 Was it just a year ago that David Bowie died at 69? Sometimes it feels like a decade, given the tumultuousness of 2016. Blackstar was released just two days before Bowie's passing on January 10. A haunting, clue-laden venture, it would have won plaudits had Bowie lived, but because it foreshadowed his death, it's become the epitaph to his stunning career—and an obsession of the conspiracy-minded. (Why was it the first Bowie album without his face? Do the cypher characters spell Bowie?) No matter. The meditations on death and resurrection bear Bowie's strength—easily flitting between the ethereal and pure rock. The haunting title track begins grimly—On the day of execution/Only women kneel and smile—and becomes more celebratory: Something happened on the day he died/Spirit rose a metre and stepped aside. "Lazarus," a nod to history's second greatest resurrection tale, swoons: You know I'll be Free/Just like the bluebird/Ain't that just like me. Bowie's oeuvre was intergalactic and polysexual. He was big enough to see the artistic possibilities in starmen and young Americans. At the end, he found it in the subject of death, a perfect ending to a visionary life and career. —Matthew Cooper
Listen To: "Lazarus"
More from Newsweek.com:
- Our favorite books of 2016: Newsweek staff picks
- Beyoncé, Adele lead 2017 Grammy nominations
- Bob Dylan isn't the only artist to ignore his Nobel Prize