Ford Makes DIY-Friendly Maverick Pickup Truck More Customizable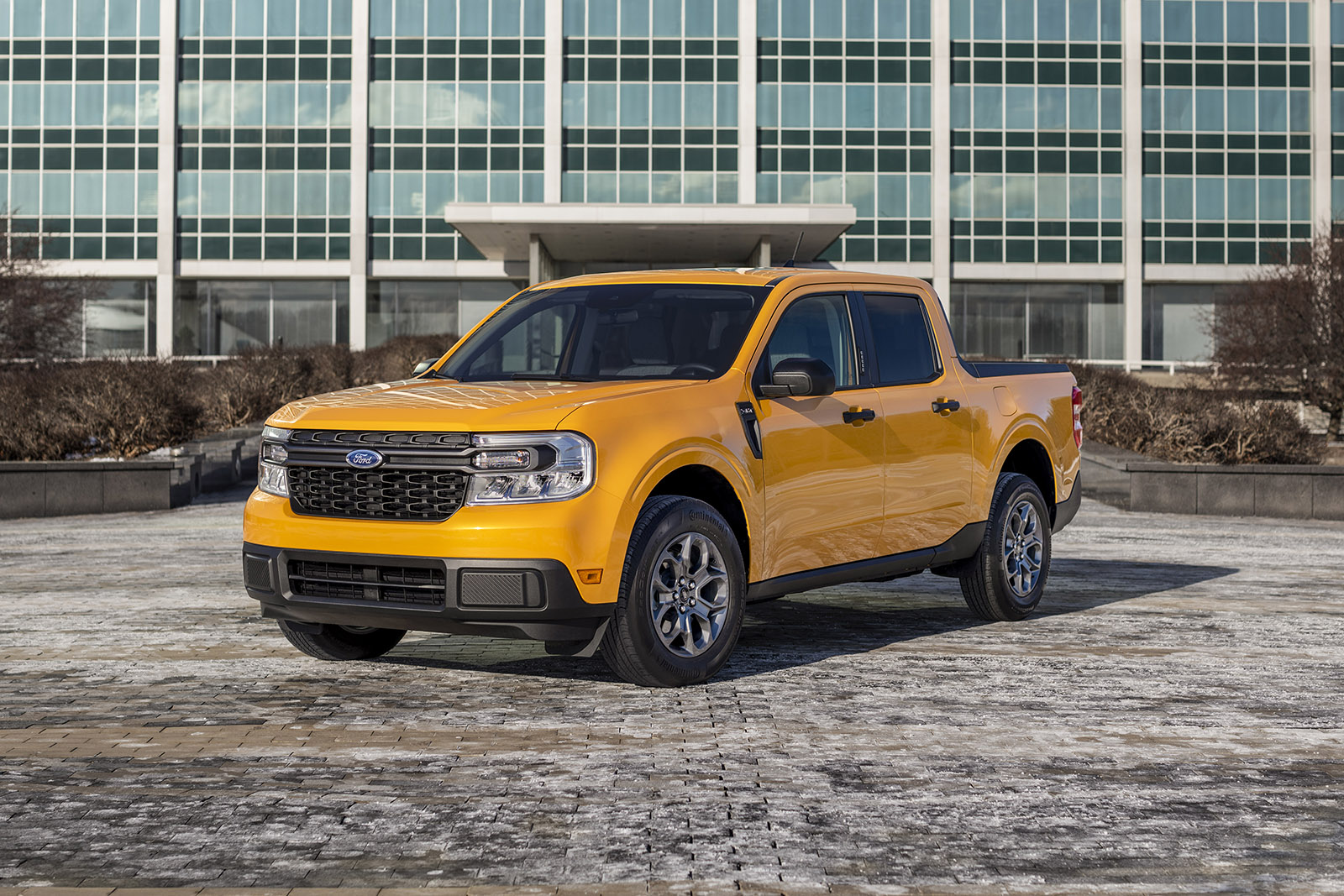 Maverick DIY is about to get easier. Ford Integrated Tether System (FITS) slot geometry files for the 2022 Ford Maverick have been made public. The move allows users to 3D-print custom accessories to fit in the truck's slots.
FITS slots are receivers that match mounts for accessories that the customer can purchase from Ford, third parties or 3D-print themselves.
There are eight FITS slots in the Maverick's interior, one at the back of the center console in the passenger footwell and seven in the storage bins under the second row.
The automaker says that it has been seeing customers share designs in online communities for a wide variety of applications like cupholders, trashcans, dog water bowls and cubbies for vapers and smokers.
Scott Anderson, a design manager at Ford Motor Company who's the lead interior designer on the Maverick, told Newsweek that the democratization of FITS is the next step in the company's desire to be in tune with its customers.
"I think it shows a pretty big shift in the company's thought processes about user-focused and human-centered design," he said.
As customers think about how to execute DIY projects and create communities around those concerns, Ford is working to keep up with that segment of the market.
"We're listening to what they're saying," he added. "They're dealing with data on a daily basis because there's more and more 3D-printing in the market. There are more and more makers, maker spaces and maker fairs. So we're excited to have Ford be a part of that movement."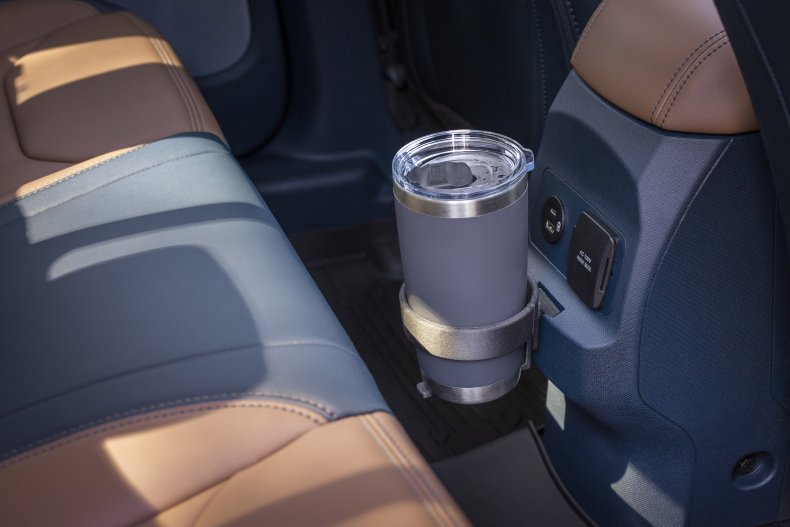 Ford already sells a number of its own accessories for FITS spaces, like cord wraps, grocery hooks and bin dividers.
A growing Maverick community has been creating their own 3D-printed accessories for FITS slots as well.
Reggie Ramos, a recent Maverick buyer in California, offers tray tables, cubbies and more on his website. The bestseller, though, is a miniature replica of a Yeti cooler that slots into the bin to the right of the infotainment screen.
For him, a large part of the Maverick's appeal has been the multitude of the truck's DIY capabilities. When he was considering the purchase, that pushed the Maverick over the edge over its other qualities.
"Ford was really open with DIY stuff and customizability," he said. "The thing that attracted me the most was that it's being supported by the manufacturer."
Ramos says that the community that has sprung up around the Maverick, DIYers or otherwise, is a mix of people that he hasn't seen before. As a car enthusiast, he's used to occupying the tuner space.
But so far, according to him, the Maverick community seems to encompass people of all stripes.
"The demographics are huge," he explained. "Anywhere from 18-year-olds to 70-year-olds talking about waiting for their Maverick or picking up their Maverick or plans with their Maverick. It's a very big community."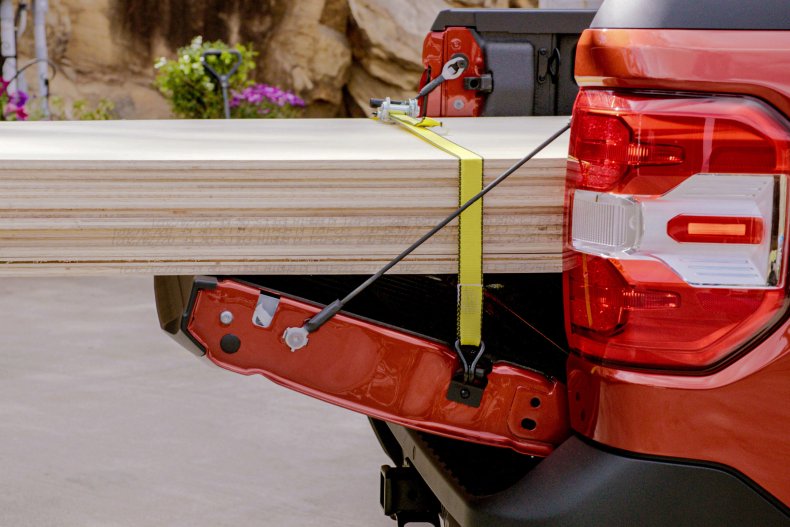 For Anderson, the Maverick is a culmination of underserved vehicle needs in the general public.
"We've garnered this insight that there's this underserved space for a compact truck and people who want to make things their own," he said. "Everybody feels more compelled to drive a product that they feel is theirs. And we want to enable that more and more."
Another central part of the Maverick's DIY spirit is the Flexbed, which has multiple functions intended to adapt to customer needs.
A 120-volt outlet and a 12-volt circuit can power a wide range of electronics. Vertical and horizontal built-in bed slots make it easier to transport materials and built custom bed accessories.
A QR code in the bed leads drivers to instructions on how to build a bike rack, dividers or similar things.
Anderson says that releasing the data represents a breakthrough in giving customers the tools needed to adjust their truck to their specific needs.
"It's this idea that we're sort of open sourcing our data for people to utilize," Anderson said. "We're seeding those creative seeds out to the market and seeing what happens. I think that's going to be really exciting once you get people more access to the actual data to see what they actually create for themselves."
The 2022 Ford Maverick is now on sale.