Today's Weather Forecast: Coastal Flood Advisory Issued for Parts of the U.S
Over the next few days, the heatwave that hit the West and South of the United States is set to spill over to the East Coast.
Chicago was hit by an extreme storm on Monday, causing property damage and bringing down trees.
The National Weather Service predicted that dangerous, record-setting heat would continue from the Upper Midwest to the Southeast through mid-week, with severe thunderstorms likely across parts of the Upper Midwest on Wednesday.
Extreme weather seems to be the theme for the weather forecast across the nation, particularly with the recent advisories of coastal flooding hitting certain states.
Tuesday, June 14 Weather Forecast
Several coastal flood advisories have been issued by the National Weather Service. They are in effect for the New Jersey as well as the Delaware coasts.
The advisories comes into force from 7 p.m. Tuesday June 14 until 1 a.m. EDT on Wednesday June 15.
The NWS warned that up to one foot of inundation above ground level was expected in low-lying areas near shorelines and tidal waterways in New Jersey, specifically in Atlantic, Cape May, and Coastal Atlantic areas. In Delaware, Inland Sussex and
Delaware Beaches could be affected.
The NWS also issued an advisory of "up to one half foot of inundation above ground level, expected in low-lying areas near shorelines and tidal waterways" in Ocean, Coastal Ocean, Middlesex, Southeastern Burlington, Western Monmouth and Eastern Monmouth counties.
"At this level, flooding begins on the most vulnerable roads in coastal and bayside communities, and along inland tidal waterways. Some partial or full road closures are possible," it said.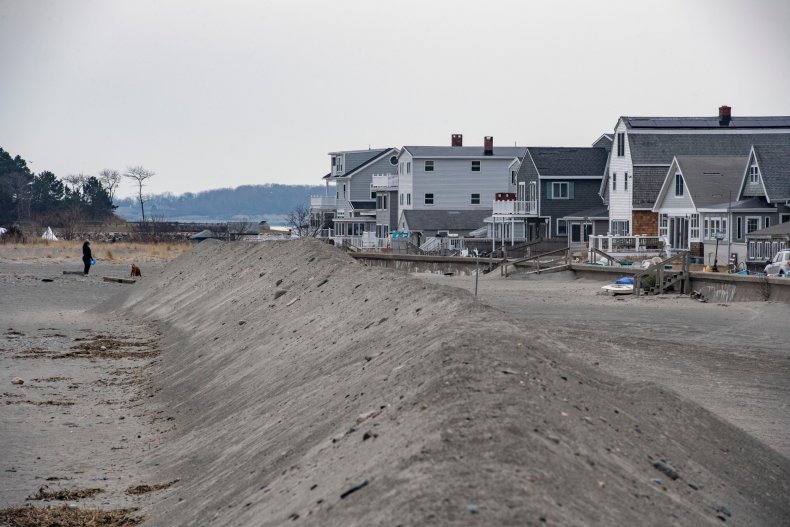 What Is a Coastal Flood Advisory?
A Coastal Flood Advisory means that minor tidal flooding is expected.
Minor tidal flooding often results in some road closures, so the NWS recommends you do not leave your vehicle at a location that is prone to tidal flooding or drive your vehicle through flood waters.
This is less serious than a coastal flood watch, which means that sea water spillage over dune lines and sea walls will occur if weather develops as expected and that people in the watch area should be ready to move to safe ground if flooding occurs or if warnings are issued.
Beyond that, a coastal flood warning "means that sea water spillage over dune lines and sea walls is occurring, is imminent or is expected within the next 12 hours. People in the warned area should take immediate action to protect lives and property," the NWS says.