U.S. Foreign Policy Expert Says Alleged Spying on Yovanovitch 'Will Sit Very Poorly With the American Public'
Anne Kraatz, a historian and expert in U.S. foreign policy, said the apparent spying on diplomat Marie Yovanovitch arranged by associates of President Donald Trump won't go over well with the public—at a time when approval of his impeachment remains stubbornly lackluster.
According to a polling analysis by FiveThirtyEight, the last and only time support for removing Trump from office approached the 50 percent mark was when witnesses testified before the House Intelligence Committee on November 20.
But new revelations this week painted a damaging picture of the Trump administration's dealings with Ukraine. Lev Parnas, an associate of the president's personal lawyer Rudy Giuliani, gave House Democrats evidence that suggested Yovanovitch, a former ambassador to Ukraine, was surveilled and smeared by Trump associates when she got "in the way" of their efforts to pressure the country into investigating a potential political rival, former Vice President Joe Biden.
Parnas, who was recently indicted in the Southern District of New York for alleged campaign finance violations, has been cooperating with federal prosecutors investigating Giuliani. He says he wants to participate in the Senate's impeachment trial next week, but the Senate's GOP majority has not agreed to accept witnesses at the start of the trial.
"That particular point of the ambassador, the American ambassador, being spied upon by Americans, I think, will sit very poorly with the American public," Kraatz said in an interview with France 24 on Friday.
Polls show there's been no shift on impeachment approval, she continued, but "one feels a certain movement in public opinion, however slight at this point, coming maybe to the conclusion that too much is too much."
"It's not going to mean that...the Republican senators are going to change camps. But they might conduct the trial in a slightly different way, depending on whether or not there is a lot of pressure from the public," Kraatz said.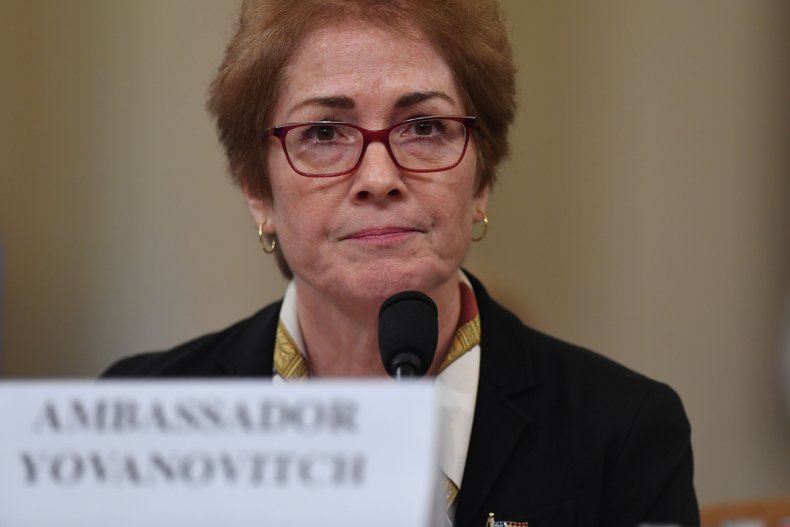 In November, Watergate journalist Carl Bernstein echoed some of Kraatz's remarks. While many believe the Senate will acquit the president of wrongdoing, Bernstein said the chamber is sensitive to shifting political opinion.
"The conventional wisdom is that he would be acquitted, the president, in the Senate," Bernstein told CNN. "I think it's time to put conventional wisdom aside. We don't know. Senators are very sensitive to the will of the people, and if the people in this country turn on these facts and this president, I think the Senate might as well."
Among Republicans, support for impeachment has been declining steadily since the beginning of October, when it briefly hovered around 15 percent, according to FiveThirtyEight. One study suggests that could be because most Republicans said they didn't plan on watching the House's public hearings and witness testimony.