'Forever Chemicals' Are Contaminating Some Water Wells Across America
Toxic "forever chemicals" have been found in numerous water wells across the U.S., contaminating water used by thousands of people for cooking, drinking, and bathing.
The chemicals, known as Per- or polyfluoroalkyl substances (PFAS), are known as "forever chemicals" due to their inability to break down naturally. PFAS can stay in water for thousands of years and the Centers for Disease Control and Prevention states that most Americans have PFAS in their blood.
The chemicals are found in everyday items such as nonstick frying pans, water-repellent sports gear, stain-resistant rugs, and countless other consumer products. They have previously been linked to health issues such as cancer or suppressed immune function.
Now, several states are facing the difficulty of contaminated water wells that show high levels of PFAS.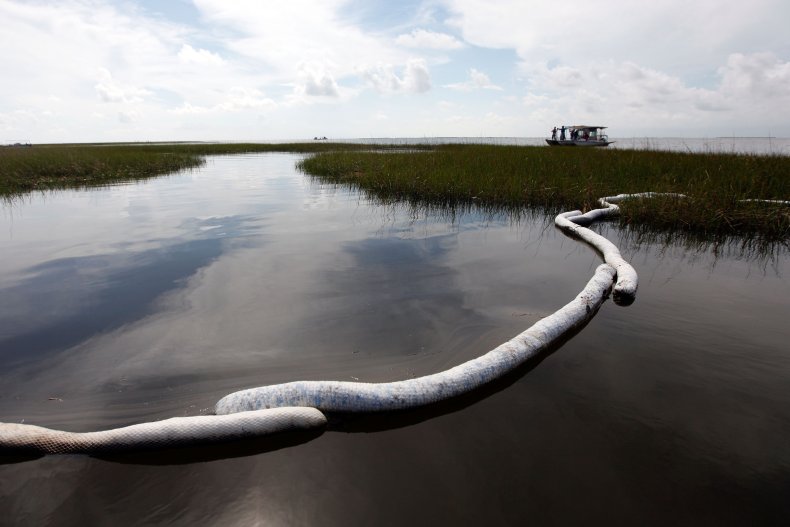 Pennsylvania
The chemicals were discovered in water wells In Benner Township, around the Penn State University airport in 2019, but families in the surrounding neighborhoods are now asking why it took until December of last year for state health officials to begin testing the drinking water.
According to Spotlight PA, the Pennsylvania Department of Environmental Protection (DEP) began checking the water wells two years after the chemicals were first discovered.
Spotlight PA reported that as of late May, at least 41 of 50 home wells in the designated investigation area showed PFAS. Eleven wells recorded levels that were above the federal Environmental Protection Agency (EPA)'s threshold.
It is not clear how long residents in the area could have been drinking contaminated water, nor where the chemicals may have come from, though a type of firefighting foam used at the airport may be a potential source.
The DEP told Spotlight PA, "DEP has not discovered any indications to date that the PFAS contamination is anything more than the result of historic practices conducted in accordance with applicable requirements at the time."
Illinois
In Illinois, water utilities hadn't been tested until August of 2020, despite warning signs that the water contained "forever chemicals."
According to a recent investigation conducted by the Chicago Tribune, more than 8 million people in the state get their drinking water from a utility where at least one "forever chemical" has been detected. That is 6 out of every 10 people in Illinois.
PFAS was found in Chicago, where treated Lake Michigan water is filtered to 5 million people, as well as other smaller communities that have their own water treatment plants. Overall, The Tribune found a total of 1,654 potential sites where PFAS has contaminated the water.
North Carolina
The EPA has discovered 1,300 wells in the state of North Carolina that are contaminated with PFAS chemicals, several years after the toxic chemicals were found in and around Cape Fear River, WNCN reported.
Several of the contaminated wells filter water into two elementary schools and multiple neighborhoods, among other locations. In order to battle the chemicals and make drinking water safer, WNCN reported that Cumberland County plans to invest over $20 million into new water filters and clean water in bulk for residents, who have been reportedly clearing the shelves of safe drinking water.
One employee at a local store in the area told the news station that bottled water sells out multiple times a week.
"I know that when I stock water, the very next day it's gone," the employee said. "People need clean water to bathe and cook their food with. They get water delivery, but they still need extra water."
The EPA told Newsweek that it encourages state and local agencies to inform residents and be diligent about monitoring PFAS levels in water.
"If you are concerned about PFAS in your drinking water, EPA recommends you contact your local water utility to learn more about your drinking water and to see whether they have monitoring data for PFAS or can provide any specific recommendations for your community," The U.S. EPA said. "If you own a private well, EPA recommends learning more about how to protect and maintain your well for all contaminants of concern."
Update: 7/19/22 3:18 p.m. ET: This article was updated with comment from the EPA.