Former 9/11 Commission Head Tom Kean Calls GOP Blocking Jan. 6 Commission 'Sad'
Former New Jersey Governor Thomas Kean, a Republican who chaired the bipartisan 9/11 commission, expressed disappointment after the legislation to form a bipartisan January 6 commission failed to pass in the Senate on Friday.
Kean, who served as New Jersey's GOP governor from 1982 to 1990, led the commission that investigated what happened and what went wrong ahead of the terrorist attacks of September 11, 2001. Democrats, joined by some Republicans, proposed forming a similar commission to investigate the violent insurrection by former President Donald Trump's supporters on January 6—but the legislation was blocked by GOP lawmakers.
"I'm sad. It looks to me right now like the American people might never find out the truth. And we need to know the truth," Kean told PBS NewsHour after the commission stalled in the Senate.
"We have got to find out why this happened, how it happened, why the Capitol wasn't defended the way it was, who was involved in the conspiracies. And we need to do that to prevent it ever happening again," the former Republican governor said.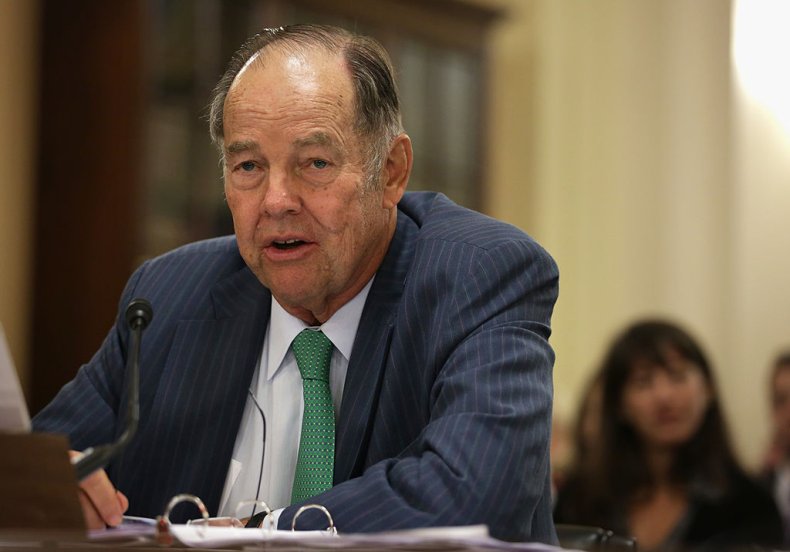 Kean argued that "Congress cannot properly investigate this kind of a thing, unless you have a structure, a bipartisan structure, and one that enables you have a staff to find out the truth." He lamented that lawmakers in Congress "are extraordinarily partisan."
"We have got to get this right. And I'm afraid now, unless they change their minds, they're not going to get it right," the former New Jersey governor said.
Newsweek reached out to press representatives for Senate Minority Leader Mitch McConnell, a Kentucky Republican, and House Minority Leader Kevin McCarthy, a California Republican, for comment on Kean's remarks. Both McConnell and McCarthy opposed the formation of the commission, as did most other GOP lawmakers in Congress.
"It's not at all clear what new facts or additional investigation yet another commission could actually lay on top of existing efforts by law enforcement and Congress," McConnell said during a Senate floor speech last week on Wednesday
A day earlier, McCarthy expressed similar opposition.
"Given the political misdirections that have marred this process, given the now duplicative and potentially counterproductive nature of this effort, and given the Speaker's shortsighted scope that does not examine interrelated forms of political violence in America, I cannot support this legislation," McCarthy said.
Despite McCarthy's opposition, 35 GOP lawmakers voted with Democrats to allow the bipartisan group to be formed. However, the legislation stalled Friday in the Senate. Although six Republican senators voted with Democratic colleagues to approve the formation of the commission as well, this was not enough to overcome a GOP filibuster.
Kean and former Representative Lee Hamilton, an Indiana Democrat who chaired the 9/11 commission with the former New Jersey Republican governor, put out a joint statement earlier this month voicing their support for the formation of the bipartisan commission.
"As chairman and vice chairman of the 9/11 Commission, unity of purpose was key to the effectiveness of the group," they said. "We put country above party, without bias, the events before, during and after the attack. We sought to understand our vulnerabilities in order to prevent future attacks or future acts of terrorism."