Charlotte Bennett, a former health policy adviser to Democratic New York Governor Andrew Cuomo, has said the governor repeatedly mentioned her previous experiences with sexual assault and inquired if she was "sensitive to intimacy" while they worked together.
She is one three different women who have come forward over the past week to accuse Cuomo of sexual harassment. The women's claims are being investigated by New York State Attorney General Letitia James, who has promised to make the investigation's findings public.
Bennett told CBS Evening News anchor Norah O'Donnell on Thursday that Cuomo asked about her love life and became fixated on her being a survivor of sexual assault.
Bennett said that on May 15, 2020, Cuomo told her, "You were raped. You were raped. You were raped and abused and assaulted."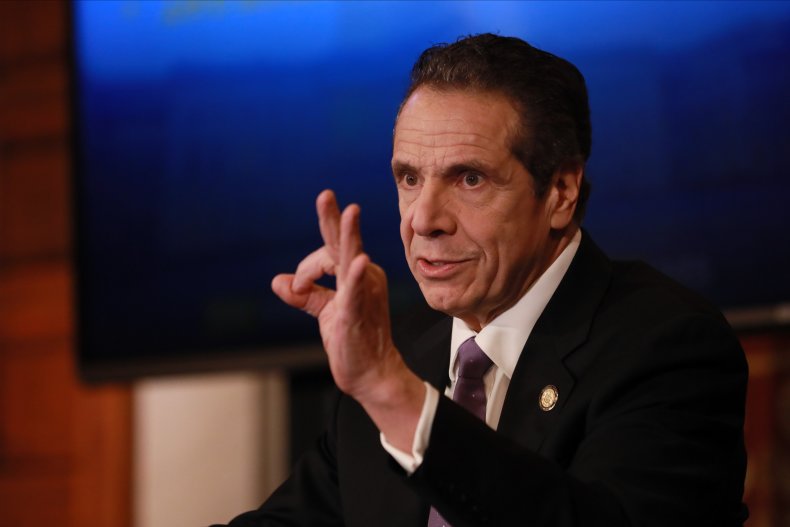 She then told O'Donnell that while taking dictation in the governor's office on June 5, 2020, he allegedly asked her to turn off the tape recorder. Bennett then claimed that Cuomo said he was tired, lonely and looking for a girlfriend. At the time, Cuomo had begun regularly appearing on TV to discuss the pandemic's development in his state, the most-affected U.S. state at that point.
"He asked if I had trouble enjoying being with someone because of my trauma," Bennett said. "The governor asked me if I was sensitive to intimacy, during the workday."
Bennett previously told The New York Times that Cuomo once told her that he wanted a girlfriend and was open to dating a woman over the age of 22. Bennett was 25 at the time; Cuomo was near the age of 63. He also allegedly asked if she minded age differences between romantic partners. She believed that Cuomo was propositioning her for sex.
In a text message that she shared with CBS, Bennett wrote to a friend that Cuomo's inquiry "was like the most explicit it could be" even though he hadn't physically touched her or made a more explicit comment.
On Wednesday, Cuomo publicly apologized for acting "in a way that made people feel uncomfortable" and claimed that he "never touched anyone inappropriately." He has refused to resign and has urged people should wait for the results of James' investigation.
One of Cuomo's accusers, Anna Ruch, claimed that Cuomo inappropriately touched her at a September 2019 wedding reception. Ruch accused the governor of placing his hands on her exposed lower back and then holding her face and asking for a kiss before she pulled away.
"The Governor's press conference was full of falsehoods and inaccurate information, and New Yorkers deserve better," Bennett's attorney Debra Katz said in a Wednesday statement to Law & Crime. "The Governor repeatedly said he never touched anyone inappropriately. Ms. Ruch's story makes clear that's not accurate."
Lindsey Boylan, a former Cuomo aide, was the first to come forward with allegations against the governor.
Newsweek contacted Cuomo's office for comment.