Former CIA Chief Compares Trump Administration to Nazi Germany Over Border Policy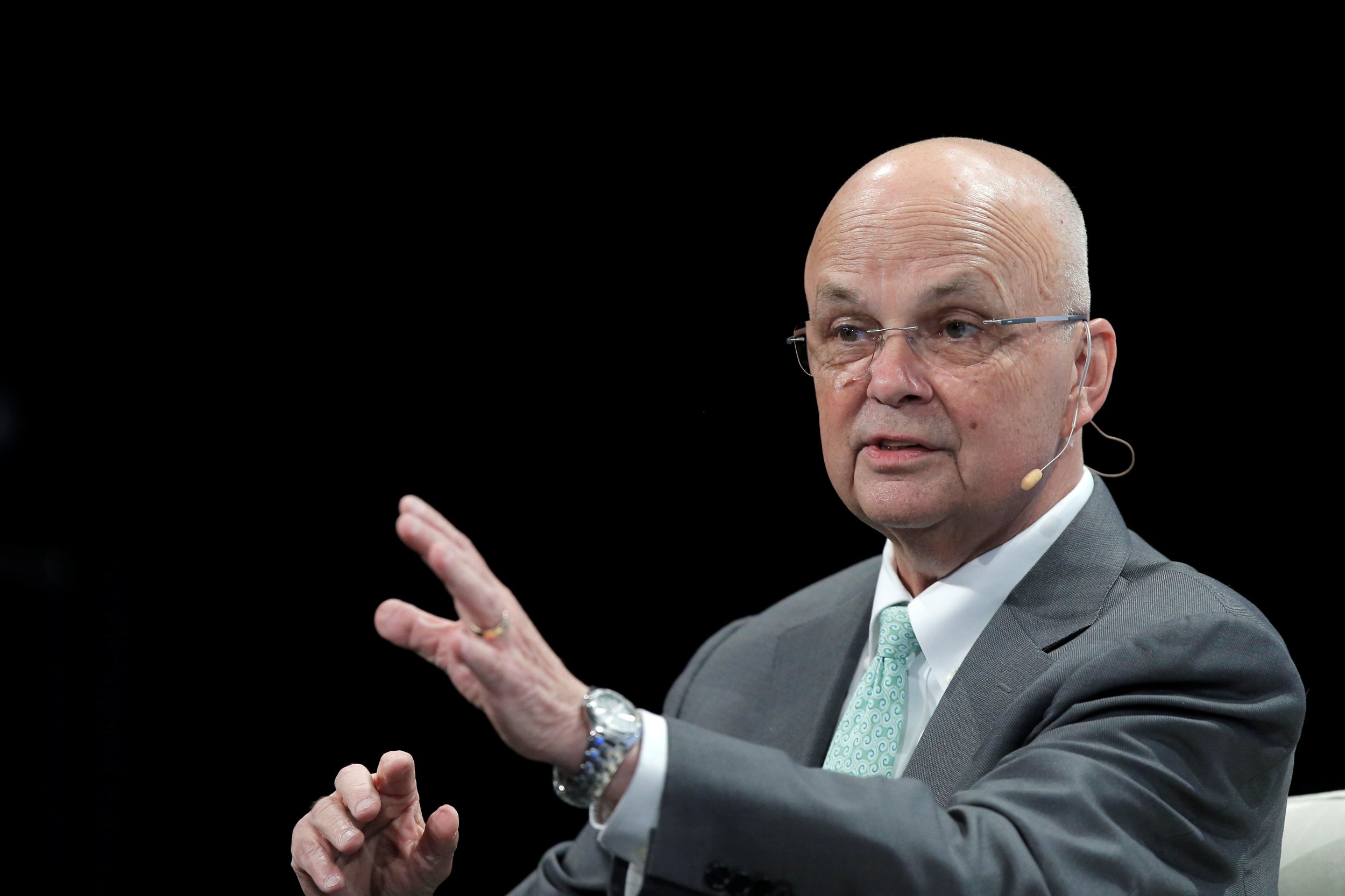 A former CIA chief has liked the Trump administration's policy of separating families at the U.S. southern border to Nazi Germany.
Retired General Michael Hayden, who previously worked as director of the National Security Agency and Central Intelligence Agency, made his point in a social media post on Saturday.
Sharing a picture to the entrance of Auschwitz, Hayden wrote: "Other governments have separated mothers and children."
His comment follows widespread discussion on the Trump administration's policy of separating families suspected of crossing into the U.S. illegally, in a "zero tolerance" approach that was announced last month by Attorney General Jeff Sessions last month.
But amid increasing criticism, President Donald Trump has blamed Democrats for the separation of migrant families.
"Democrats can fix their forced family breakup at the Border by working with Republicans on new legislation, for a change!" Trump tweeted on Saturday, following his comments on Friday that Democrats must fix "their broken law."
His comments come despite there being no law suggesting the separation of children from their parents, The New York Times reported.
And following news that 1,995 minors were separated from 1,940 adults between April 19 and May 31, according to a Homeland Security report obtained by The Associated Press, the administration has faced a slew of criticism.
Among those who questioned the policy of separating families were Republican Senator Lindsey Graham, who questioned Trump's assertion that the policy was a Democrat move, in an interview with CNN.
"President Trump could stop this policy with a phone call," Graham said. "If he can't [acknowledge] that, I'll go tell him 'if you don't like families being separated, you can tell DHS to stop doing it.'"
The policy has also seen criticism from Democrats, human rights groups and religious spokespeople in a backlash against what is viewed as a key strategy of the president's immigration crackdown.