Facing federal charges alleging that they violated the civil rights of George Floyd during the time of his murder at the hands of ex-Minneapolis Police Officer Derek Chauvin, Thomas Lane, who held Floyd's feet, and J. Kueng, who knelt on Floyd's back, each pleaded not guilty on Tuesday in Minneapolis.
On May 25, 2020, the two men assisted in the fatal arrest of Floyd during which a video showed them restraining the handcuffed Floyd as Chauvin knelt on his neck for over eight minutes. The fourth officer involved, Tou Thao, who warded off spectators, also faces charges of civil rights violations.
In April, a jury convicted Chauvin of murder and manslaughter, and he was sentenced to more than 22 years behind bars. The other three officers were able to separate their cases from Chauvin's due to COVID-19 space restrictions, pushing their trial on charges of aiding and abetting to next March.
Kueng and Thao each asked that their trials be separated from Chauvin's on the grounds that they would face unfair prejudice if tried alongside him. Lane made the same request but has faced opposition from federal prosecutors.
According to transcripts of the video showing Floyd's death, Lane initiated the arrest and ultimately facilitated Floyd's removal from the car, saying, "We come over here, he starts grabbing for the keys and all that stuff, starts getting weird, not showing us his hands. I don't know what's going on, so you're coming out of the car."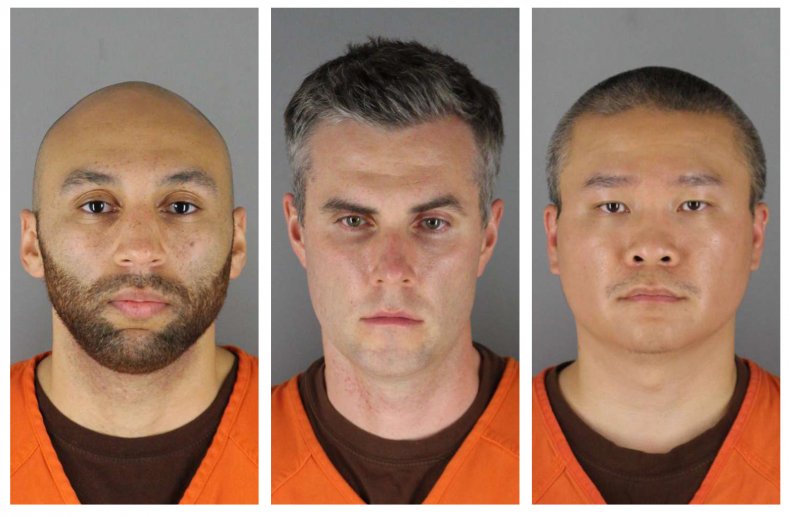 Subsequently, Chauvin and Kueng assisted in the arrest that escalated into the encounter that saw Floyd brought to the ground and physically restrained, despite stating multiple that he could not breathe.
Floyd's death has resulted in a number of law enforcement modifications across the country. Federally, it inspired House Democrats to pass the Justice in Policing Act and the George Floyd Law Enforcement Trust and Integrity Act, neither of which has received Senate approval.
Because of the political attention surrounding Floyd's death, the three officers have asked the judge overseeing their Minnesota state trial to block any broadcasting of the proceedings, saying some witnesses would otherwise not testify. Prosecutors and news outlets opposed their request.
As the case continues to attract attention, the subject of the policing bills likely will once again garner significant attention. President Joe Biden remains determined to pass them.
"The negotiations on the George Floyd Justice in Policing Act in Congress are ongoing," he said in May. "I have strongly supported the legislation that passed the House, and I appreciate the good-faith efforts from Democrats and Republicans to pass a meaningful bill out of the Senate. It's my hope they will get a bill to my desk quickly."