A California preacher is suing Vimeo after the video-sharing site closed his account and took down videos that promoted conversion therapy.
James Domen, who identifies as a "former homosexual," filed suit in Manhattan federal court suit on Wednesday, claiming Vimeo is violating his free speech rights and censoring him from "speaking about his preferred sexual orientation and his religious beliefs."
Domen, a pastor at Church United, says he spent three years as a gay man before he "heard God's voice telling me to come back to Him."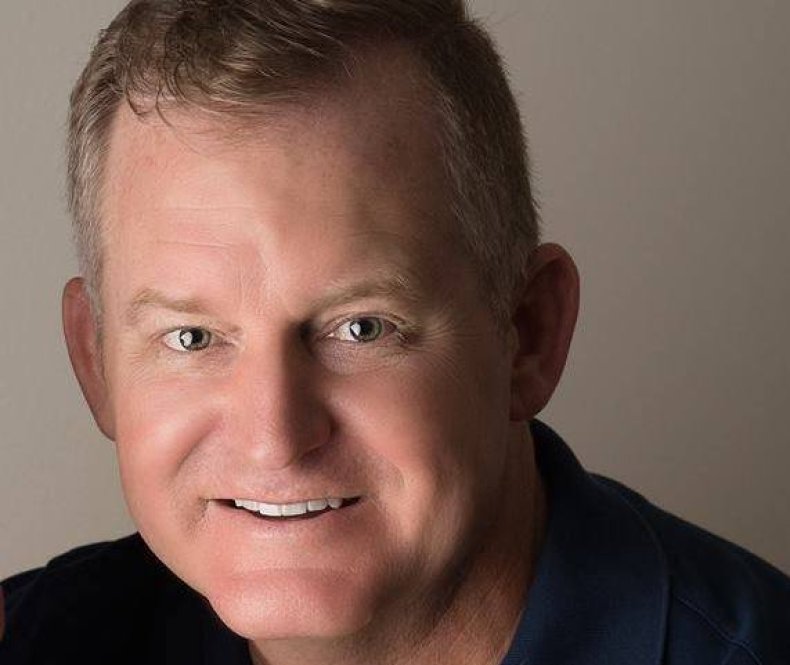 "After three years of intensive counseling, support groups for individuals wanting to leave a homosexual lifestyle, reading books about the psychology of sexual desires, and learning how to have healthy friendships with men, I began dating women," he wrote on the Changed Movement website.
Domen enrolled in seminary at Azusa Pacific University and became a pastor in Yorba Linda. He also worked with Focus on the Family's California Family Council to pass Prop 8, which banned marriage equality in California in 2008.
The married father of three says God "strategically called" him to start Church United in 2016. According to his suit, "Through Church United, [Domen] shares his experience with other pastors and helps pastors counsel others that are on their own journey toward a heterosexual identity through a biblical perspective and a Christian worldview."
Church United uploaded nearly 90 videos before November 2018, when it received an email explaining it was in violation of Vimeo's policy prohibiting content "that promote[s] sexual orientation change efforts."
A month later, the ministry's Vimeo account was deleted.
"Vimeo did not provide Plaintiffs with an explanation for the distinction between Church United's videos relating to sexual orientation, testimonials, events relating to sexual orientation, and the thousands of similar videos related to LGBTQ and sexual orientation," Domen's suit alleges.
He claims the charge that his ministry violated Vimeo guidelines "was merely a pretext to justify restricting and censoring Church United and James Domen's videos."
The case was originally filed in California but transferred to Manhattan federal court yesterday. Domen is seeking $75,000 plus additional damages.
While Vimeo bans videos promoting conversion therapy, which has been discredited by almost all major health organizations, they are still allowed on YouTube. After Google Play received criticism it was hosting a conversion therapy app, the tech giant finally deleted the "Living Hope Ministries" app in March,
To date, 18 states have banned the practice on minors, as have Puerto Rico and the District of Columbia.
In recent months, a number of leaders in the ex-gay movement have disavowed the practice, including McKrae Game, a South Carolina pastor who led Hope for Wholeness, one of the largest reparative therapy groups in America.
"I was a religious zealot that hurt people," Game, who came out as gay in June, told The Post and Courier. "People said they attempted suicide over me and the things I said to them. People, I know, are in therapy because of me. Why would I want that to continue?"
In January, David Matheson, another leader in the movement, announced he was divorcing his wife of 34 years to live as an openly gay man. Matheson co-founded the group Journey into Manhood and was a protege of Joseph Nicolosi, who founded the National Association for Research & Therapy of Homosexuality (NARTH).
"I know my work helped many, many people because they've told me so. But I'm sure I've hurt some people, too," Matheson said in a statement. "Not that I would excuse myself, but any shortcoming I had as a therapist came from too narrow a view of what 'emotionally healthy' can look like. They came from my own homophobia and narrow mindedness. I am truly sorry for those flaws and the harm they have surely caused some people. And I'm sorry for the confusion and pain my choice may be causing others."
According to a 2018 report by UCLA's Williams Institute, nearly 700,000 LGBT Americans have undergone conversion therapy. And approximately 20,000 LGBT adolescents will be subjected to the practice by a licensed health care professional by the time they reach the age of 18.