Donald Trump Can't 'Legally' Cut Aid to Central American Countries Over Migrant Caravan, Former Obama Aide Says
President Donald Trump has vowed on Monday to begin "cutting off," or at least "substantially reducing," the "massive" foreign aid the United States allocates for Honduras, Guatemala and El Salvador each year over their apparent failure to stop a caravan of Central Americans from making their way to the U.S., where they plan to seek asylum.
While Trump's threat could mean as much as a combined $180 million in foreign assistance planned for fiscal year 2019 is at risk, there is still the question of whether the president has the power to cut the funding in the first place. And so far, few seem convinced.
"First of all, no, I don't think he can legally do that," former Obama aide Mark Feierstein, who served in the Obama administration as a special assistant to the president and senior director for Western Hemisphere affairs, told Newsweek. "We don't operate under a dictatorship here."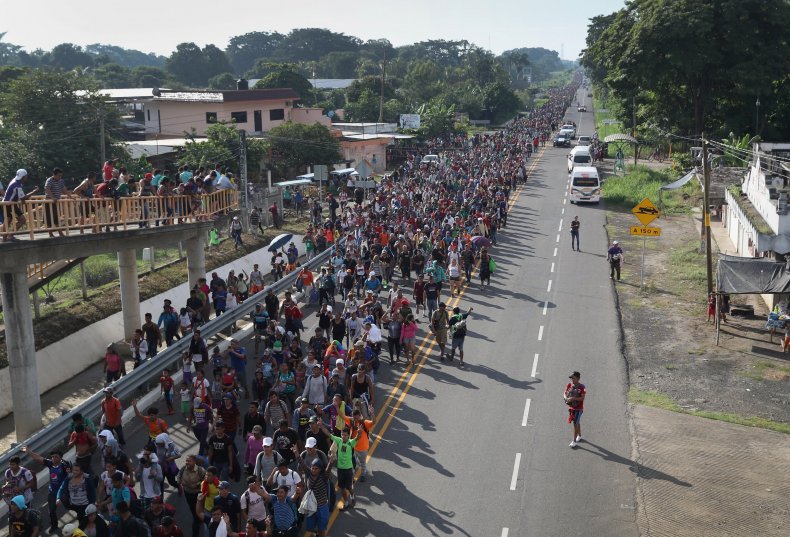 A Slow Process
Citing the Congressional Budget and Impoundment Control Act of 1974, which manages the role of the Congress in the federal budget process, Feierstein said Trump would have to go through Congress to get passage of the sweeping foreign assistance cuts he has proposed.
Ultimately, the former Obama aide said, "the people who follow Latin America in Congress most closely, on both sides of the aisle, have shown bipartisan support for Central America," including GOP Senators Lindsey Graham of South Carolina and Marco Rubio of Florida. In 2016, Democratic and Republican representatives created a 33-member caucus to focus on U.S. efforts in Central America.
"That's how it got passed in the first place," Feierstein said of the U.S.'s commitment to dedicating millions in foreign aid to the Central American countries each year.
Even if Trump's plan to cut foreign assistance to countries in need did gain support from Congress, Feierstein said it would take "a long time" for the money to be withdrawn.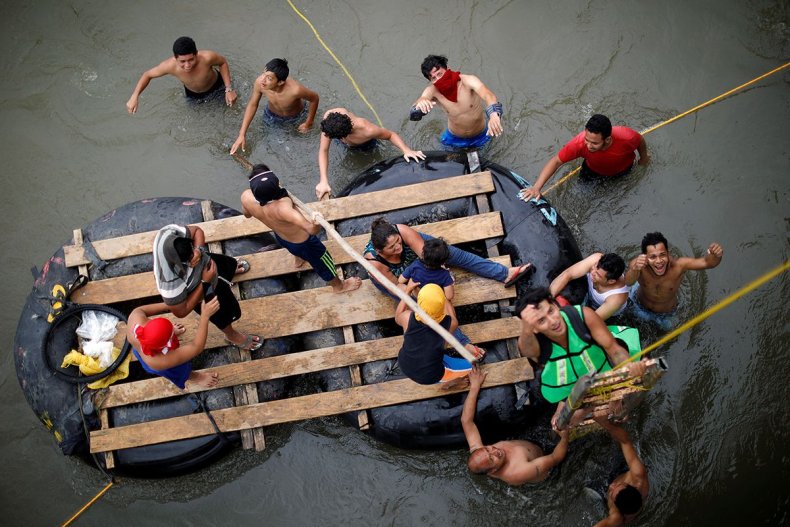 "What you have to remember is that it takes so long to move money anyway," Feierstein said. "Right now, we just started fiscal year '19, so they're probably still spending fiscal year 2017 money."
He added, "Even if you decided tomorrow to stop certain spending, there's such a pipeline of money that the programs wouldn't stop for a long time."
'No Short-Term Solution'
Feierstein said he understood Trump's frustrations over migration, but if the president was able to follow through on his threat to cut foreign assistance to Honduras, El Salvador and Guatemala, the move would only result in a surge in migration from those countries to the U.S.
"He's angry, he's upset, he feels powerless, and that's how reacts. He threatens when he feels powerless and cornered, and it is a very frustrating issue," Feierstein said. "Migration is extremely difficult."
He added, "The problem is that there really is no short-term solution. The reason we give so much aid to Central America is that we have realized this is not an issue that we can solve at our borders. The only way to solve this is by getting at the root causes."
In Honduras, El Salvador and Guatemala, violence and poverty are the "two main driving factors" pushing Central Americans—including the 7,000 traveling toward the border with the migrant caravan—to flee their home countries to seek asylum in the U.S., Feierstein said.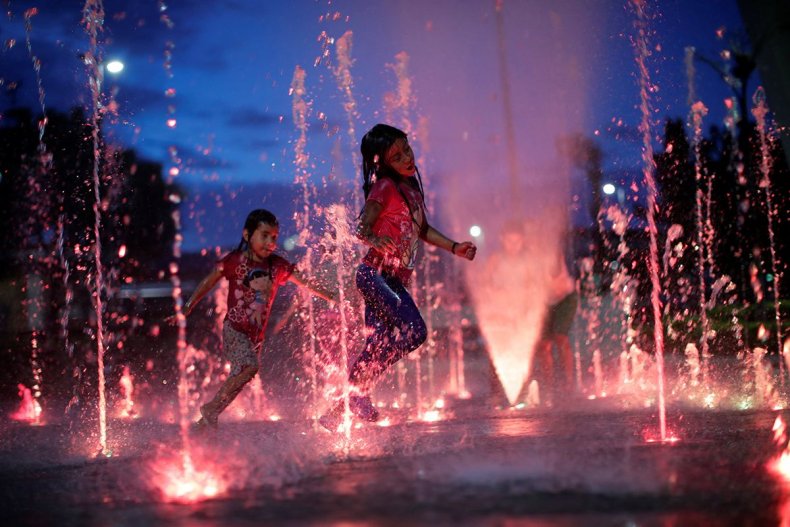 "People know how dangerous it is, but they come anyway," he said.
If the Trump administration does end its assistance to the three countries, Feierstein said, the move could cause further instability in Central America, which could send poverty and crime rates soaring and drive more residents to flee to the U.S.
How Much Does the U.S. Spend?
Currently, the U.S. has committed more than $180 million in combined U.S. assistance to Honduras, Guatemala and El Salvador for fiscal year 2019, and that number already represents a significant drop, compared with amounts pledged in previous years.
For Honduras, the U.S. has planned to commit around $65.8 million in FY 2018 to help combat "alarming levels of crime and violence," as well as "high levels of poverty and food insecurity and ineffective governance and corruption," according to the government's Foreignassistance.gov website, which tracks the U.S.'s foreign spending.
Related: How much aid does U.S. give to Central America? Trump says he's cutting funding to El Salvador, Guatemala and Honduras over migrant caravan
That amount is $2 million less than the $67.8 million the U.S. had pledged to spend in FY 2018, which was already a significant drop from the $95.2 million it planned to spend in FY 2017.
For Guatemala, the U.S. had allocated roughly $69.4 million toward assistance to "address critical developmental challenges," including "high levels of violence and insecurity, pervasive poverty and chronic malnutrition, and extreme vulnerability to the impacts of global climate change, as well as the impacts of these challenges on increased migration," according to Foreignassistance.gov.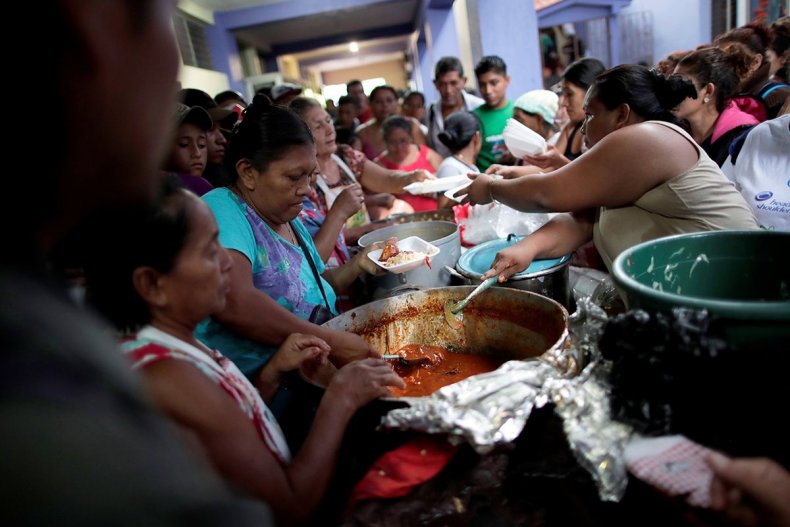 Of the three countries, El Salvador would have seen the smallest share of assistance, with the U.S. expecting to provide around $45.7 million to "expand broad-based economic growth in a more secure and transparently governed El Salvador."
The $45.7 million to El Salvador for FY 2019 would represent a drop, albeit a small one, from the $46.3 million set for FY 2018. That number, however, does represent a significant plunge from the $72.7 million that the U.S. had set for FY 2017, according to Foreignassistance.gov.
While the funding may be less than in previous years, Feierstein warned that cutting it would "undercut the ability of governments to improve the lives of their people."
"Crime and poverty would increase in Central America," he said. And in turn, the U.S. "would see even more migration."
"I think everybody gets that," Feierstein said. "Except for maybe one person."