Former Postal Worker Stole $40,000 Worth of Sports Trading Cards
A former mail carrier pleaded guilty to stealing 94 sports trading cards valued at approximately $39,994 from the mail in federal court on Thursday.
Paul O. Robinson, 26, worked for the U.S. Postal Service in Missouri from 2018 to 2021, according to a press release from the U.S. Attorney's Office. In June 2021, a customer reported that he had mailed a Kevin Durant trading card worth $1,925 to a recipient in Kansas City, Missouri, but the card never arrived. The sender complained that other mail containing valuable sports trading cards had gone missing as well.
Investigators caught on to Robinson when four of the missing cards were found at a sports memorabilia store in Gladstone, Missouri. Surveillance video from the store showed Robinson offering the cards for sale while wearing his postal uniform on June 12.
In August 2021, 11 more sports trading cards were recovered from another memorabilia store in Liberty, Missouri, and an additional card was recovered from the store in Gladstone.
Robinson admitted to stealing all of these cards in an interview with federal agents. He also confessed to taking mail home and destroying mail. When agents searched his home, they found approximately 440 pieces of mail.
In total, Robinson stole nearly 100 sports trading cards. He was charged with one count of mail theft, which could land him up to five years in federal prison.
According to an audit by the U.S. Postal Service Office of Inspector General, the postal service received 40,727 mail fraud complaints and 299,020 mail theft complaints between March 2020 and February 2021. The audit determined that 29 percent of mail fraud cases and six percent of mail theft cases were related to the COVID-19 pandemic.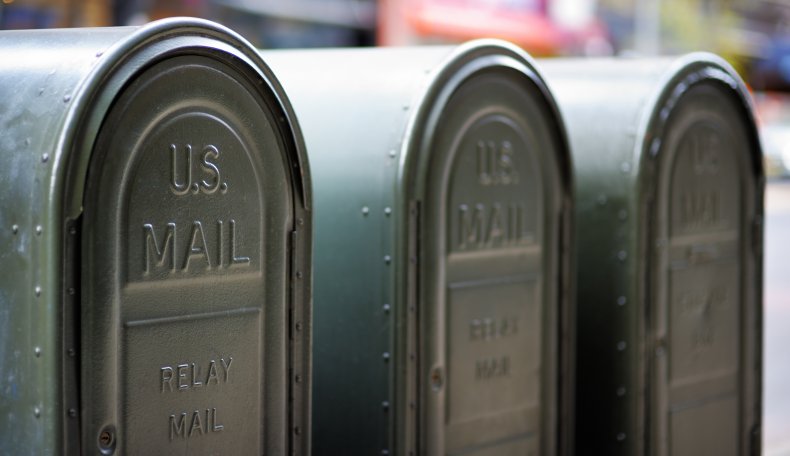 The Office of Inspector General addresses internal theft on its website, stating: "Unfortunately, a small number of employees abuse the public's trust by delaying or stealing the mail. It is the job of OIG special agents to identify dishonest employees and take proper investigative steps to have them prosecuted and removed from the Postal Service."
In December, four mail carriers were indicted in Manhattan Supreme Court for stealing more than 1,000 credit cards from the mail, which they allegedly used to purchase approximately $750,000 worth of luxury goods with labels such as Hermes, Chanel and Louis Vuitton. Prosecutors said they were tipped off to the scheme by a credit card company that reported a pattern of new credit cards not making it to their owners on specific postal routes.
A total of 10 people were alleged to play a part in the scheme involving conspiracy, grand larceny and other charges. All the defendants pleaded not guilty.