Former President George H.W. Bush Hospitalized, In Intensive Care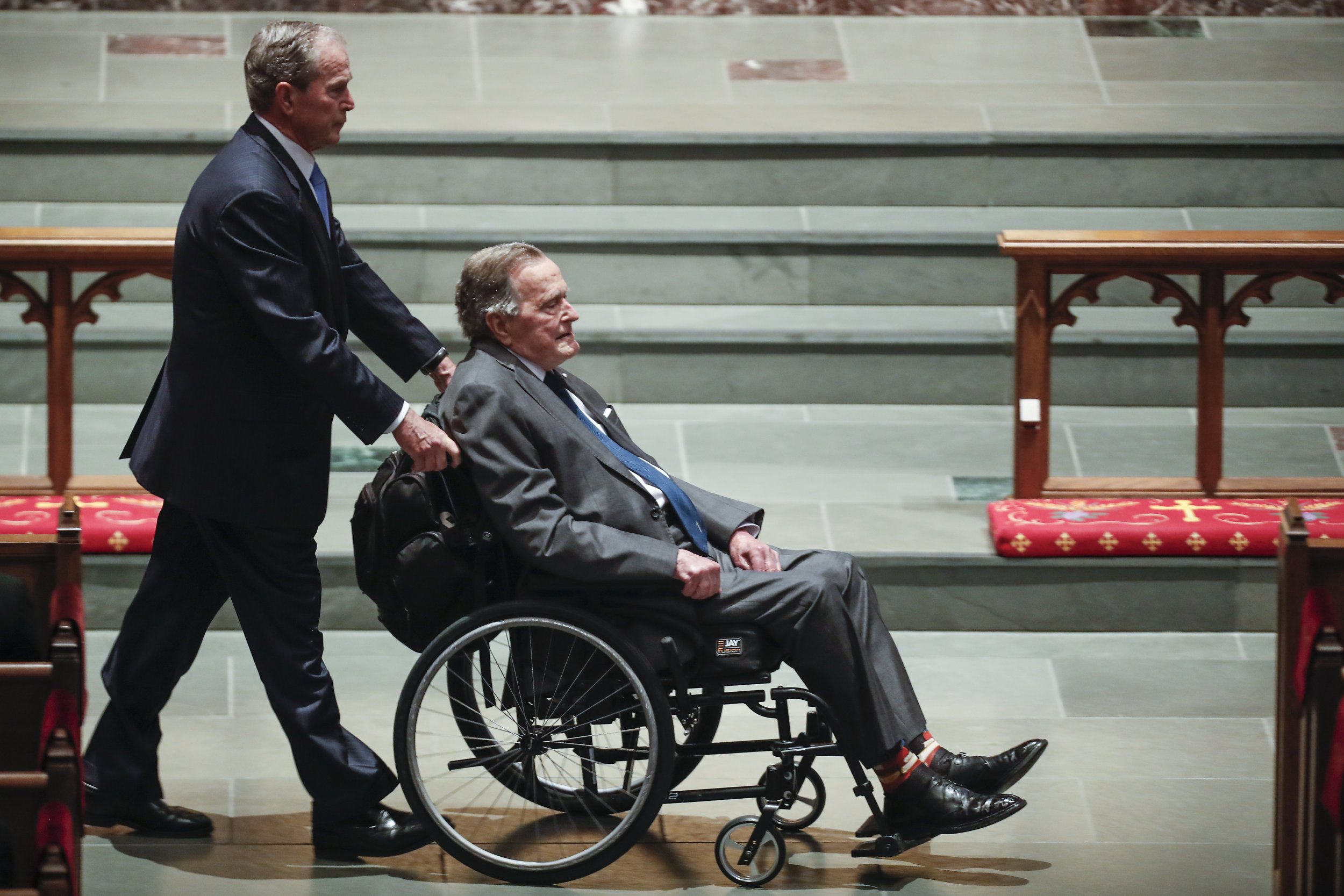 This is a developing story. Please check back for updates.
Former President George H.W. Bush was admitted to the hospital over the weekend and is in intensive care, CNN reported Monday evening. Bush, 93, was reportedly hospitalized hours after his wife's funeral.
Bush was admitted to Houston Methodist Hospital for an infection, according to a statement from a spokesperson. The infection had apparently spread to his bloodstream, CNN reported.
The former president reportedly responded to treatment at the hospital and "appeared to be recovering."
"President Bush was admitted to the Houston Methodist Hospital yesterday morning after contracting an infection that spread to his blood," spokesman Jim McGrath said in a statement. "He is responding to treatments and appears to be recovering. We will issue additional updates as events warrant."
Bush has a form of Parkinson's disease and has been hospitalized previously for respiratory ailments. In April 2017, he was admitted to Houston Methodist Hospital "due to a persistent cough" that was found to be a mild case of pneumonia.
Former first lady Barbara Bush died Tuesday at the age of 92. She reportedly suffered from chronic obstructive pulmonary disease and congestive heart failure prior to her death. A spokesperson for the Bush family said the former first lady had a series of recent hospitalizations and "decided not to seek additional medical treatment." Her funeral was Saturday.
Barbara Bush and George H.W. Bush were married for 73 years before her death.