Former Republican Says Ex-Colleagues Are 'Spineless Politicians, Rotten to the Core'
A former Republican congressman has delivered a scathing assessment of his old colleagues, calling them "spineless" politicians who are "rotten to the core."
Ex-Florida Rep. David Jolly told the MSNBC show Deadline White House that congressional Republicans were "without virtue" and lacking in "human integrity" during an attack on the party he left last year.
The analyst also suggested that the House and Senate GOP had "failed the country and themselves" in the aftermath of the Trump-Ukraine phone call and the ongoing impeachment inquiry.
Speaking to Deadline White House yesterday, former Rep. Jolly said: "You just got to be honest, these are, in today's Republican Party, spineless politicians, rotten to the core. Without virtue, without any level of human integrity.
"Devoid of self respect, self reflection. Without courage and without the moral compass to recognise their own malevolence. One day maybe they will have the recognition of how they failed the country and themselves in this moment.
"But that would be giving them credit that somewhere down deep they have the goodness to recognise how to reconcile their own failings with what is right and just in American politics and frankly what is right and wrong in the eyes of adults and children alike."
He also suggested there was "no argument" against impeachment that would work for Republicans, adding: "It requires every single Republican to align with Donald Trump and say only Donald Trump speaks the truth."
"There is no greater example of selling your soul to a charlatan than what Republicans are doing right now in the House and the Senate," Jolly later added.
The former Florida representative, who served one term between 2014 and 2017 before being ousted by Democratic opposition, leveled his attack on former colleagues in the GOP after waves of Republican complaints about the impeachment inquiry and denials of wrongdoing on the part of the president.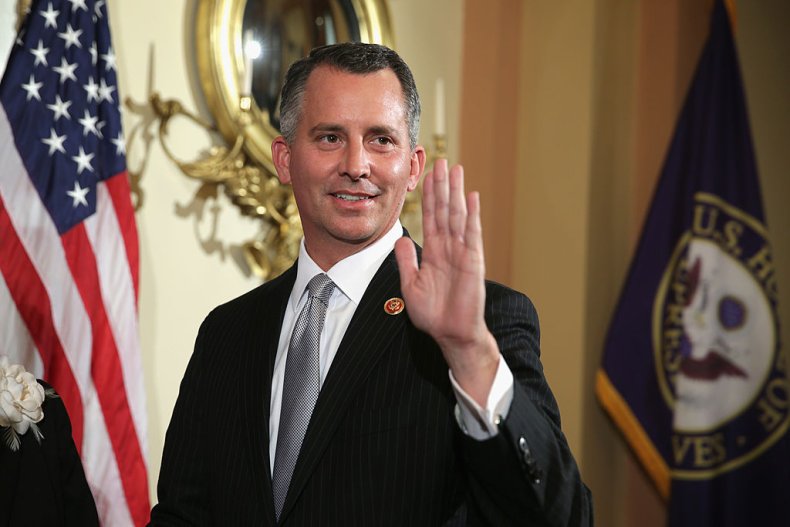 Although Republicans on Capitol Hill have been conspicuously quiet about deposition transcripts published by the House Intelligence Committee yesterday, they were deeply critical of the resolution voted through last week enabling their release.
In a tweet a day before the House vote last day, Senate Majority Leader Mitch McConnell said the impeachment resolution, which set out the framework for public hearings and the release of transcripts from testimonies held behind closed doors, would just "codify their unfair process."
"No American, the president or anyone else, should be subjected to this kind of unfairness," he added.
Republicans also tried to bring forward their own impeachment inquiry resolution, spearheaded by Sen. Lindsey Graham, that attacked the whole process. A constitutional scholar later said Graham's motion had "absolutely no substance" and was littered with "phony objections."
In perhaps their most headline-grabbing move against the inquiry to date, a group of House Republicans also tried to storm a secure room in the basement of the Capitol where closed door hearings were being held late last month.
Former Republican Says Ex-Colleagues Are 'Spineless Politicians, Rotten to the Core' | U.S.