Former Senator Asks FCC to Allow Unlimited Ringless Voicemail Robocalls
Former U.S. Senator David Perdue, a Georgia Republican, is requesting the Federal Communications Commission to potentially allow unlimited ringless voicemail robocalls to show up on U.S. citizens' phones.
On Wednesday, Perdue's campaign submitted a proposal that would allow political campaigns, charities, businesses and robocall spammers to leave unlimited voicemail messages, per the approval of the FCC. Additionally, the proposal would allow voicemails to be sent to millions of phones that are covered under federal law to dismiss robocalls.
Perdue's campaign argued that ringless voicemails are "non-intrusive," since they don't disturb people with excessive ringtones, charges and can be accessed at any time. Perdue's campaign also filed a petition against the FCC regarding the unlimited robocalls.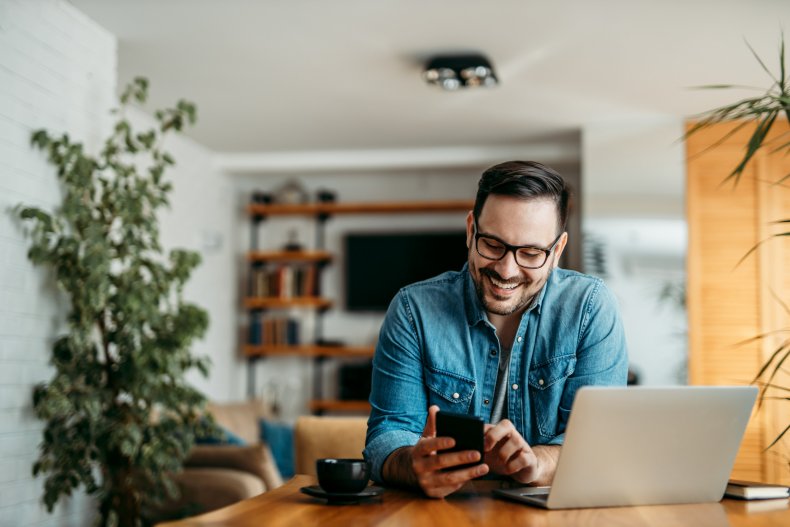 "[The] technology allows non-profit [get-out-the-vote] campaigns across the political spectrum to effectively reach a wide swath of potential voters to provide them with critical and timely election-related information," said Perdue's campaign in its FCC petition. "Contacted potential voters may listen to the voicemail as many times as they want, delete it, or ignore it, at no cost to them."
Perdue's campaign stressed the importance of allowing the ringless voicemails in scenarios where information could be provided such as "where a voter's nearest polling place is located or how to complete a mail-in ballot."
"As a greater number of consumers opt to rely solely on wireless services, Democratic and Republican campaigns and political committees alike will require efficient and non-invasive methods to reach potential voters on short timeframes," the filing said.
Currently, nearly 155 million people own a cell phone, meaning that a number of voters are unable to receive pre-recorded campaign messages, according to Perdue's campaign.
While Perdue's campaign is advocating for ringless voicemail robocalls, consumer advocates are arguing that the voicemails are just as "invasive, expensive and annoying" as calls and texts.
National Consumer Law Center senior attorney Margot Saunders told AZ Central that if the FCC were to approve the new measures, voicemail inboxes would become filled with "unfettered and unstoppable messages."
"If left unregulated, ringless voicemail messages regarding telemarketing, debt collection, and outright scams could easily overwhelm the voicemail boxes of consumers," Saunders said.
Other consumer groups that opposed to unlimited ringless voicemail robocalls include the Consumer Action, Consumer Federation of America, EPIC, National Association of Consumer Advocates, National Consumer Law Center and U.S. PIRG.
The FCC is urging all consumers to visit their website and give their opinion regarding the potential change.
Newsweek reached out to Perdue for comment.