Former Senator Barbara Boxer Assaulted, Robbed in Oakland, $2,000 Reward Offered
Former California Senator Barbara Boxer has expressed gratitude for not being "seriously injured" in a violent assault by an assailant she says stole her cell phone before making a quick escape on Monday.
"Earlier today former Senator Barbara Boxer was assaulted in the Jack London Square neighborhood of Oakland," reads a message posted to Boxer's official Twitter account. "The assailant pushed her in the back, stole her cell phone and jumped in a waiting car. She is thankful that she was not seriously injured."
Although the Oakland Police Department said it was not releasing the identity of the victim in a statement obtained by Newsweek, the department confirmed that an assault matching the one described in Boxer's tweet took place in the city around 1:15 p.m. on Monday.
The suspected attacker "forcefully took loss from the victim, and fled in a nearby waiting vehicle," according to police. The incident is being investigated by the Oakland Police Department's Robbery Section and a $2,000 reward is being offered for information that leads to an arrest in the case.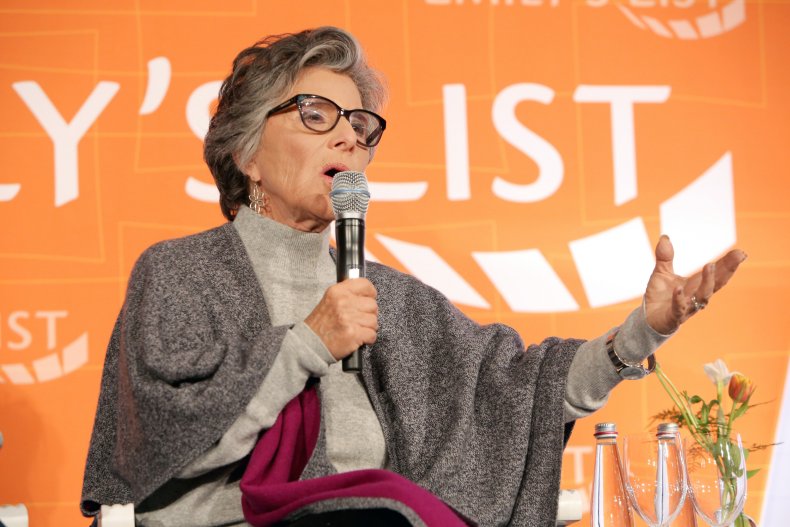 Jack London Square is a waterfront area of Oakland that is popular with pedestrians due to a variety of retail outlets, restaurants and attractions, including the reconstructed Klondike cabin that author Jack London lived in during the Gold Rush of 1898.
Boxer, 80, retired from Congress in 2017 and was succeeded in the Senate by Vice President Kamala Harris. She represented California in the upper chamber from 1993 to 2017 and in the House of Representatives from 1983 to 1993.
The former senator still lives in California, but is currently the co-chair of Washington, D.C. lobbying firm Mercury Public Affairs.
A $500 donation from Boxer to President Joe Biden's inaugural committee was returned in January after she registered as a foreign agent representing state-owned Chinese surveillance equipment manufacturer Hikvision, a company that has been sanctioned by the U.S. government over concerns about national security and human rights violations.
"When I am asked to provide strategic advice to help a company operate in a more responsible and humane manner consistent with U.S. law in spirit and letter, it is an opportunity to make things better while helping protect and create American jobs," Boxer told Axios in a statement after news of the returned donation emerged.
Boxer's reported assault was not the only recent report of a high-profile Democrat being assaulted on the streets of Oakland.
During a visit to Oakland last month, California Governor Gavin Newsom was assaulted after being "approached by an aggressive individual," according to California Highway Patrol Communications Director Fran Clader.
Newsom, who was uninjured in the assault, joked that "different people have different ways of saying hello" after it took place, according to the East Bay Times.