A former Tennessee death row inmate who was taken off of death row because of his intellectual disability will be able to ask for parole in 2026.
Pervis Payne was resentenced on January 31 to two concurrent life sentences. However, Shelby County Criminal Court Judge Paula Skahan ensured that he might not have to spend his entire life behind bars. In her sentence, she granted Payne eligibility for parole after serving 39 years in prison. Due to him already having served 34, he will be eligible to request parole in five years, or in 2026.
Payne was resentenced after previously serving on death row for the 1987 murders of Charisse Christopher and her daughter. However, two court-appointed experts helped remove the death sentence from Payne's case in November, saying that executing him would be considered cruel and unusual punishment as he has an intellectual disability.
According to Skahan, a driving force for the resentencing was Payne's good behavior while incarcerated. She cites that he "has made significant rehabilitative efforts" while in prison.
"If released from custody, the defendant would have an extensive support network to assist him in his continued rehabilitation," Skahan explained in court.
Although Payne continues to maintain his innocence, the resentencing has been praised as thoughtful and deliberate by his attorney Kelley Henry. In a statement published on The Innocence Project's website, she said that Skahan "did the right thing by making the sentences concurrent" with each other. She also thanked other entities for their work in helping Payne receive a lesser sentence.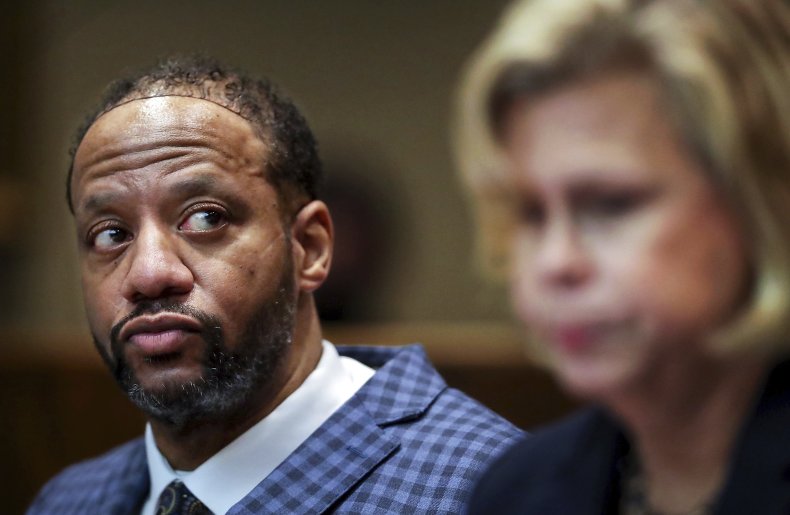 "We are profoundly grateful to Gov. Lee, Rep. GA Hardaway, and the Tennessee Legislature, for answering the call of the Tennessee Supreme Court to modernize our state's intellectual disability law which paved the way to removing Pervis from death row," Henry wrote. "Without them, Pervis would be facing execution. We are equally grateful to our broad and diverse nationwide coalition of supporters, including more than 150 faith and community leaders right here in Memphis. We are [also] thankful to the Innocence Project for partnering with us to help prove Pervis' innocence."
However, Henry continued to claim innocence for her client, saying that the truth has not been revealed yet.
"Our work is not yet done," Henry continued. "This journey will continue until we uncover the truth and Pervis is exonerated."
As for Payne's family, his sister Rolanda Holman told reporters after the resentencing that they were overwhelmed. However, they were hopeful that he will be released from prison.
"Hopefully, like I always said," said Holman, "the next time, he will be on this side, giving his own speech."