Former Trump Ally Calls on Gun Owners to Push Republican Senators on Reform
Former GOP congressman Joe Walsh is urging gun owners to ramp up the pressure on Senate Republicans, saying that legislative reform won't happen unless calls come from "passionate Second Amendment people."
"I don't think anything is going to get done at all until responsible gun owner like me, passionate Second Amendment people like me, get off of our ass and pressure these Senate Republicans to do something," Walsh told CNN's New Day on Tuesday. "It has got to come from responsible gun owners like me."
Walsh, a self-described "huge gun rights advocate" who was once also a strong supporter of former President Donald Trump, has pushed for others like himself to work with gun reform groups in the wake of the Uvalde school shooting that left 21 people dead, including 19 children.
Appearing alongside gun control advocate Fred Guttenberg, who lost his daughter in the 2018 Parkland shooting, Walsh said that while the two men disagree on plenty, "we agreed that focusing on upfront, before a gun is bought, is where our focus should be."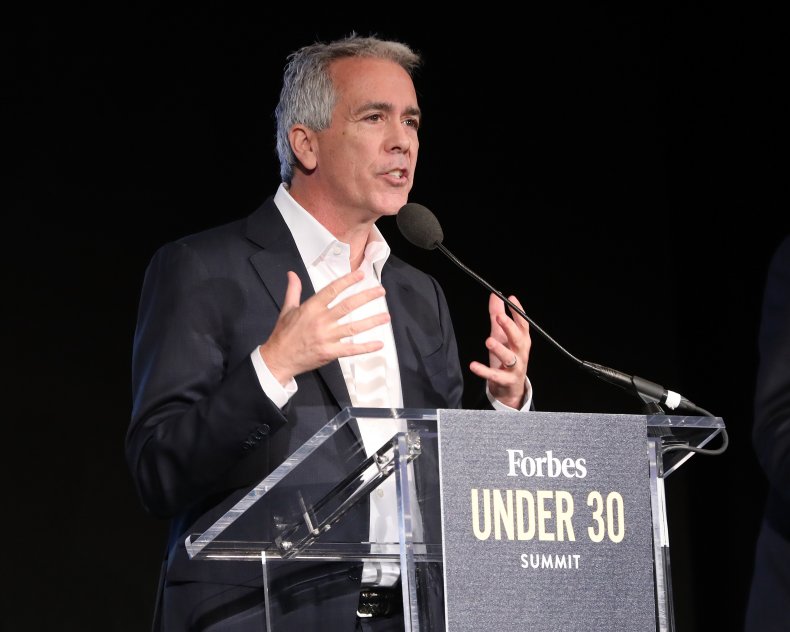 "Most gun owners like me want that—expand and strengthen background checks, red flag laws," Walsh said. A Pew Research survey from 2017 found that the large majority of gun owners in the U.S.—more than 77 percent—favor banning gun sales to the mentally ill, expanded background checks and barring gun purchases by people on federal watch lists.
"A week ago, I mean, an 18-year-old in Texas, a week or two after his birthday, bought two long AR-15s and a bunch of ammo," Walsh said. "If that doesn't make us examine what we're doing, nothing will."
The Illinois Republican, who made a presidential bid against Trump in 2020 for the GOP nomination, said that while he's not ready to back raising the minimum age for firearm purchases, "I'm listening, that's something that's on the table."
Last week, Parkland survivor and gun control activist David Hogg emphasized the important role that Walsh and other gun owners play in creating legislative change that could prevent future mass shootings.
"Americans are obviously very divided. We know that. We know what we don't agree on. We need to focus on what we can agree on here," Hogg told MSNBC's Joy Reid on Thursday.
He continued, "That's why I have been talking to people like former Congressman Joe Walsh and a number of others who actually have come forward, including the former chairman of the RNC, who said that they want to figure out how we can work together, not as Democrats and Republicans, but as Americans, and what we can agree on to help save our kids."
On Monday, President Joe Biden said he hopes a "realization on the part of rational Republicans," like Senate Minority Leader Mitch McConnell and Texas Senator John Cornyn, who has been tapped to work with the Democrats on bipartisan gun legislation, could produce a change in Washington.
"I don't know, but I think there's a realization on the part of rational Republicans, and I consider Senator McConnell a rational Republican, and Cornyn is as well," Biden told reporters. "I think there's a recognition on their part ... that we can't continue like this. We can't do this."
Over the weekend, Senator Chris Murphy, who has led the Democrats' efforts on gun reform since the 2012 Sandy Hook shooting, echoed the president's remarks saying this time around "many more Republicans are willing to talk."
"Every single time after one of these mass shootings, there are talks in Washington and they never succeed. But there are more Republicans interested in talking about finding a path forward this time than I have ever seen," Murphy said during a Sunday appearance on ABC's "This Week."