What's 'Red Flag' Gun Law and Why Lawmakers Want Legislation to Be National
Following the mass shooting of Uvalde, where a gunman killed 19 children and two teachers, many Democrats and Republicans are hoping to implement the so-called 'Red Flag' laws.
This legislation would allow authorities to temporarily remove firearms from people they believe are a danger to themselves and others.
It's unclear whether there is majority support for passing these gun laws yet, but many are pushing for it regardless.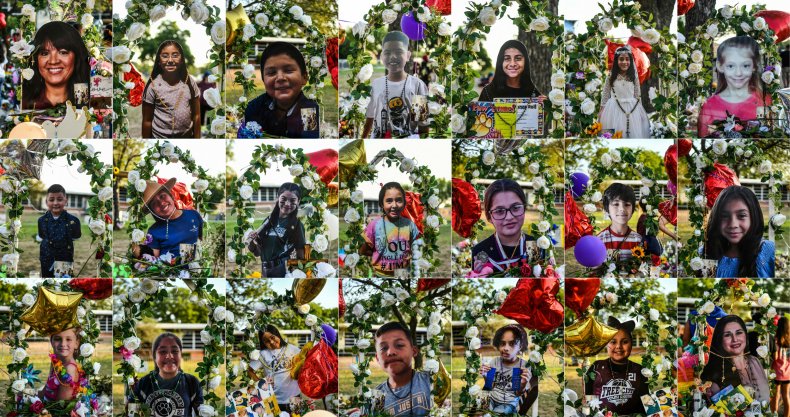 Informal discussions surrounding these proposals began last Wednesday, a day after the massacre unfolded at Robb Elementary school.
What are Red Flag laws?
Essentially, a 'Red Flag' law, also known as a yellow flag law, is a law intended to regulate firearm ownership and availability. This legislation allows police or family members to ask for a state court to order the temporary removal of weapons from someone, who may be deemed a danger to others or themselves.
Who supports these laws?
We know that many lawmakers, both Republicans and Democrats are calling for action, including Connecticut Democrats Richard Blumenthal and Chris Murphy, who pushed for gun legislation after the Sandy Hook massacre.
Almost 20 states, including Florida and Washington D.C, have these and similar laws in place, and they have led to significant decreases in suicide rates.
Senator Susan Collins of Maine is also adamant on passing these laws, as is Pennsylvania Governor Tom Wolf, a Democrat and North Carolina Governor Roy Cooper.
Who doesn't support these laws?
Unsurprisingly, there are plenty of lawmakers who do not support Red Flag or Yellow Flag gun laws.
Texas Republican Dan Crenshaw has rejected calls for these legislations to be implemented, stating that "culturally we are a country that has long had a Second Amendment that believes in the right to self defence. And I don't think that it's a problem that I own guns...because I'm not the person who goes and shoots somebody."
"What you're essentially trying to do with the red flag law is enforce the law before the law has been broken. And it's a really difficult thing to do, it's difficult to assess whether somebody is a threat."
What will be done after Uvalde?
Congress is set to continue discussions about what can be done, and potential responses to the Uvalde shooting.
A bill to pass a national 'Red Flag' law is expected to be voted on by early June, however most laws require at least 60 votes to overcome a filibuster in the Senate. That means that Senate Democrats, who have 50 Senate seats, would need a minimum of ten Republicans to support the bill, if they hope to pass these laws.