Former Trump Lawyer Jenna Ellis Says 1/6 Committee Is 'Mad They Can't Date Me'
Former Trump attorney Jenna Ellis is hitting back at the January 6 Committee after being served a subpoena in connection with the investigation into the Capitol riot.
Ellis, who served as a senior legal adviser for former President Donald Trump and his 2020 re-election campaign, posted a message to Twitter on Wednesday that appeared to make light of the situation, tweeting: "The committee is just mad they can't date me."
The post bore a resemblance to a recent one from Representative Alexandria Ocasio-Cortez, who shot back at former Trump campaign advisor Steve Cortes for tweeting about a date she had in Florida with her boyfriend.
"If Republicans are mad they can't date me they can just say that instead of projecting their sexual frustrations on my boyfriend's feet. Ya creepy weirdos," the Democrat from New York tweeted on December 31.
Ellis is accused by the House Select Committee on the January 6 Attack of advancing "unsupported theories about election fraud, pushed efforts to overturn election results, or were in direct contact with the former President." Specifically, the January 6 Committee believes Ellis "prepared and circulated two memos purporting to analyze the constitutional authority for the Vice President to reject or delay counting the electoral votes from states that had submitted alternate slates of electors."
The Newsmax contributor was asked in a letter to appear before the committee for a deposition on Tuesday, February 8. Ellis has also been asked to produce documents pertinent to their investigation by February 1.
Ellis was one of the Trump campaign attorneys who was involved in several failed legal efforts to overturn the 2020 presidential election. During an October Newsmax appearance, Ellis claimed that there was enough evidence to "decertify" the presidential election in at least five states. She stated that "we already have sufficient evidence for those states to decertify their electoral results."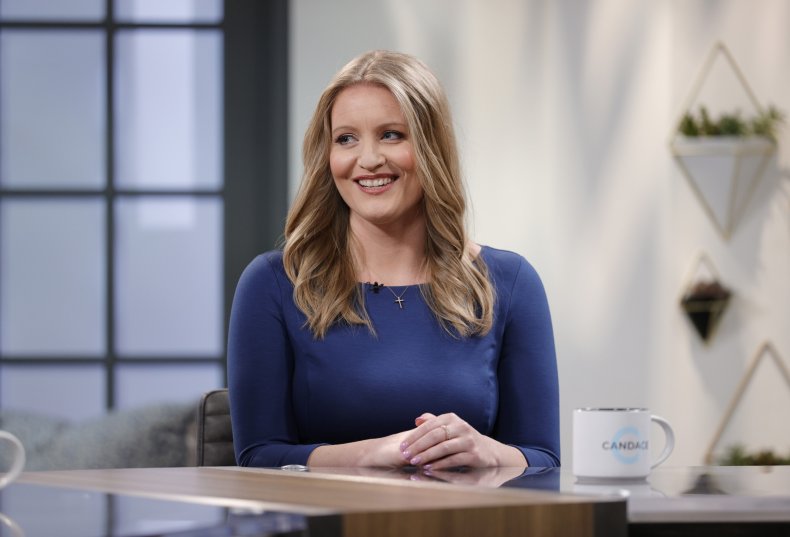 The January 6 Committee, which is investigating the deadly riot at the United States Capitol in 2021, is comprised of nine members of Congress: 7 Democrats and 2 Republicans.
In August, Ellis called for President Joe Biden to be impeached for his handling of the situation at the U.S. southern border. The former Trump advisor stated a month earlier that she had left the Republican party because the "RNC is just DNC-lite."
Ellis' public declaration came after an email from a member of the Republican National Committee surfaced that was critical of her efforts to overturn the election. "What Rudy [Giuliani] and Jenna are doing is a joke and they are getting us laughed out of court," the email said.
In addition to Ellis, other core members of Trump's legal team—Giuliani, Sidney Powell and Boris Epshteyn—were also recently served subpoenas.At this time, it's unclear whether any of the four will appear before the committee.
Former Trump advisor Steve Bannon and former Trump Chief of Staff Mark Meadows have ignored subpoenas from the committee. Both have been found in contempt of Congress and Bannon was indicted on two counts.