Former Trump Lawyer Offers to Defend Disney in DeSantis Fight
Jenna Ellis, a former Trump campaign attorney, is offering to defend Disney in its ongoing feud with Ron DeSantis, saying she would gladly provide legal services to the company if it wanted to challenge the Florida governor's recent actions.
On Friday, Ellis tweeted at Disney: "Open offer to help defend your right to constitutionally protected speech against Florida's illegal retaliation."
She told Newsweek she would defend Disney's right to be "free from government retaliation" after the company's statements objecting to the controversial Parental Rights in Education Bill, which has been dubbed by critics as the Don't Say Gay bill.
On Thursday, the Florida House passed a bill that would eliminate Disney's status as a special district and sent the measure to DeSantis' desk for his signature. DeSantis signed the bill into law on Friday afternoon.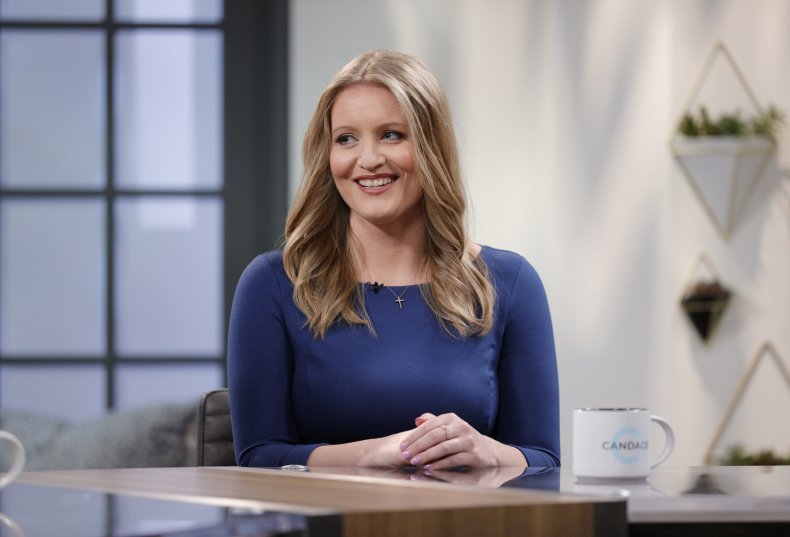 The news comes two days after the governor called on the Legislature to take up the measure against Disney, which has operated its 25,000-acre resort in the Orlando area for 55 years. The company is also Florida's largest private employer.
In recent weeks, DeSantis has criticized Disney for opposing the parental rights bill—which prohibits classroom discussion of sexual orientation or gender identity in kindergarten through third grade—arguing that Disney shouldn't wade into political debate.
Ellis, who was hired by Trump as a legal adviser in 2019 and was later part of the legal team that tried to challenge the results of the 2020 presidential election, first spoke out against DeSantis on the controversy surrounding Disney on Wednesday.
She called DeSantis' actions "over the line" and argued that while she might not agree with Disney's stance, the company had the "right to speak and support or not support legislation without government consequences."
Citing legal principles that granted Disney such a right, Ellis told a Twitter user that "conservatives protect and defend the Constitution for everyone, not a Democrat playbook."
In an earlier statement sent to Newsweek, DeSantis' office disputed Ellis' remarks, saying that the efforts from the governor were not "retaliatory" but in support of "a more level playing field for all businesses in Florida."
Responding to those comments, Ellis called DeSantis' actions "the height of hypocrisy and anti-free speech" and argued that if a Democrat governor were to introduce a similar bill against a company that spoke out against a liberal policy, "DeSantis would be the first to say that's wrong and tyrannical."
Newsweek reached out to Disney and DeSantis for comment.
Update 4/22/22, 4:06 p.m. ET: This story was updated with DeSantis signing the bill into law.