Former U.S. Attorney Preet Bharara: Donald Trump 'Not Out of Legal Jeopardy', President Continues to Face Federal Investigations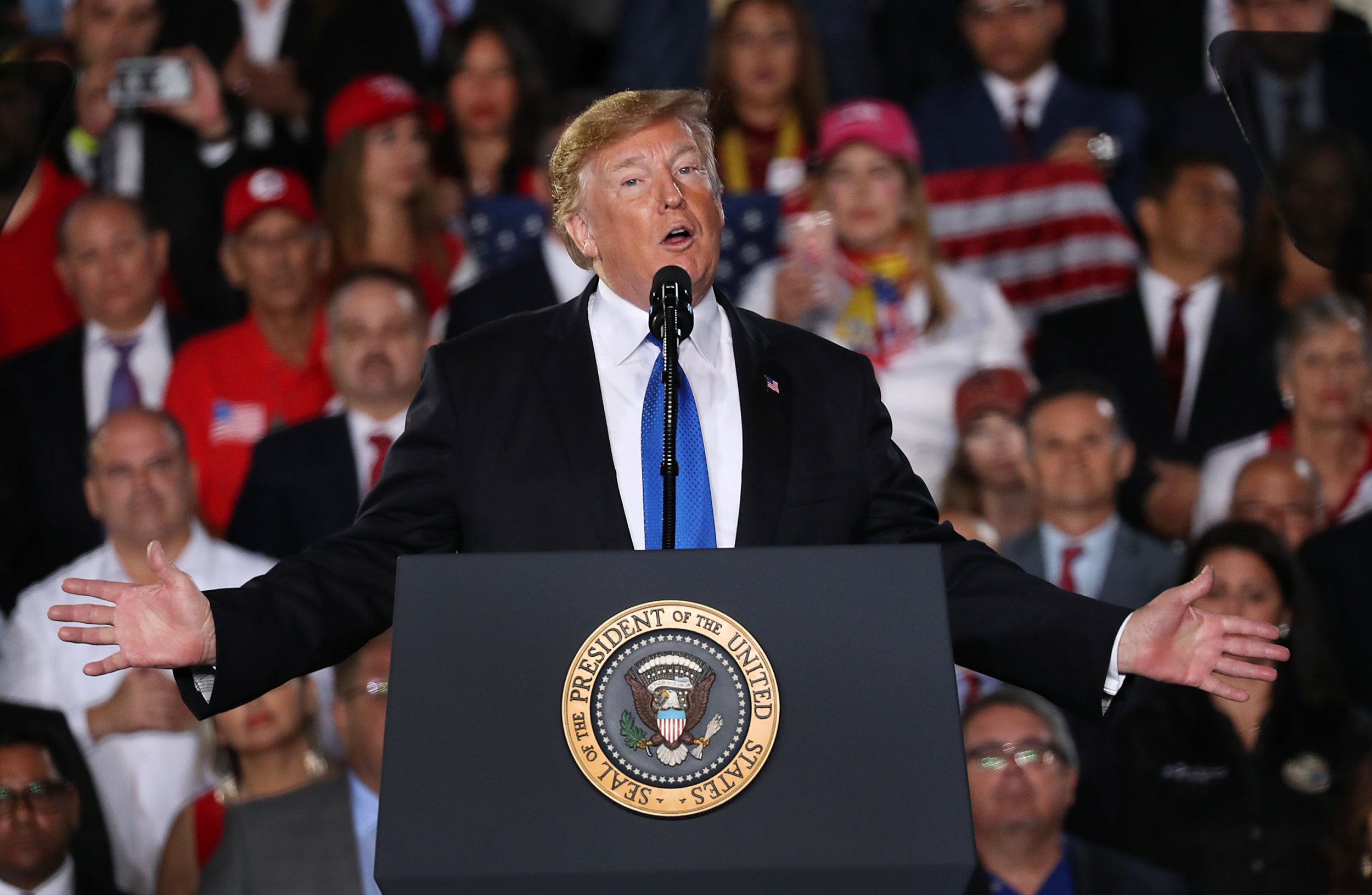 Special Counsel Robert Mueller turned in his report to Attorney General William Barr on Friday without bringing any indictments against anyone in President Trump's inner circle at the White House, but investigations into Trump and his campaign continue elsewhere, including a federal probe by the Southern District of New York. The prosecutor who used to run that office said Sunday that Trump is not in the clear until these probes are also completed.
Preet Bharara, former U.S. Attorney for the Southern District of New York, appeared on CNN's State of the Union Sunday, where he explained that the lack of indictments from Mueller does not necessarily translate into exoneration for the White House or the Trump campaign.
Admitting that he has no personal knowledge of what federal investigators are currently looking into, Bharara cautioned against Trump supporters celebrating the end of the two-year Mueller probe, and against the president's detractors from seeing doom and gloom in the fact that no additional indictments were brought by the special counsel.
"I don't think people should be taking victory laps, or jumping off bridges, depending on their political viewpoint, based on the face that the Mueller report has been concluded and there's no indictments," explained Bharara. "But Donald Trump is not out of legal jeopardy and the Southern District of New York did not have the narrow mission that the special counsel had."
Bharara described the SDNY team as "aggressive and tough and independent and fair and apolitical," adding, "If there's things that they think are worth pursuing and charging, they will do so. And if that means that there's legal jeopardy for people around the president, I guess we'll have to see."
Newsweek recently spoke to a number of legal experts who expressed similar thoughts about the SDNY investigations, which — unlike the Mueller case — were not bound by the same restrictions in scope.
"I think that [the Mueller report] certainly is not the end-all, be-all for legal problems and ethics problems for the president," Noah Bookbinder, executive director at the Citizens for Responsibility and Ethics in Washington, told Newsweek. "There's just a lot of really problematic conduct that is being investigated, and that's not to say that what special counsel Mueller found is not going to be incredibly important…but there's some danger to looking at whatever he produces as the definitive statement on whether or not this president did anything wrong."