Former VP Dan Quayle Says There is No 'Systemic Fraud' in Election, Trump Should 'Move On'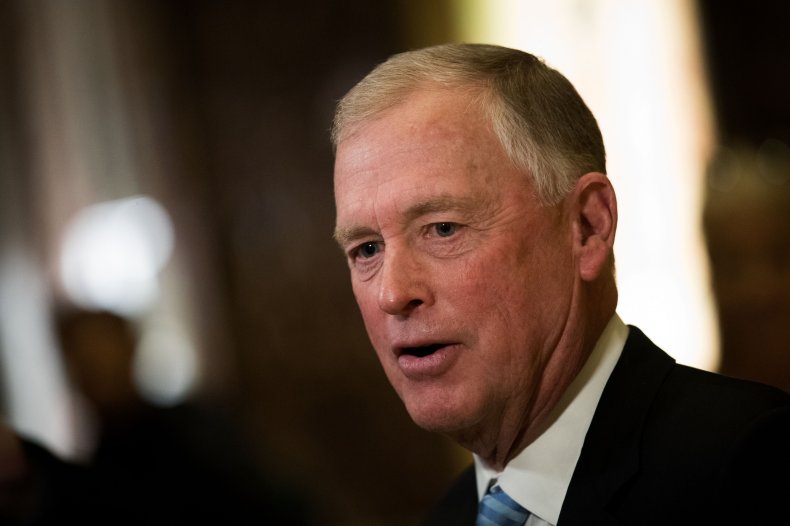 Former Vice President Dan Quayle said Monday that it was time for President Donald Trump to "move on" and concede that he lost the election to President-elect Joe Biden.
Biden would be sworn in as president on January 20, 2021, but Trump and allies have refused to admit defeat, seeking to instead overturn election results in multiple states while promoting evidence-free claims of fraud.
Quayle, who left office after he and former President George H.W. Bush lost their 1992 re-election bid to Bill Clinton, acknowledged that losing was not "not easy," while pushing back on the idea that any widespread voter fraud exists.
"You know, it's tough in defeat," Quayle told The New York Times. "Unfortunately, we were the last incumbent president to lose, and it's not easy... But we've had enough time to look at what's going on, there have been a lot of allegations they continue to investigate, but from my viewpoint I don't think there's any systemic fraud."
"It's time to move on, and therefore I hope that there's some sort of announcement from the White House sooner rather than later," added Quayle.
One day after Clinton's victory in the 1992 election was projected, Bush delivered a concession speech that stressed the need to "respect the majesty of the democratic system" while urging supporters to "stand behind our new president regardless of our differences."
Trump has taken a very different approach, and many prominent Republicans have been hesitant to contradict him by acknowledging that Biden won the election. Some have instead bolstered Trump's continued claims he is the true winner due to "illegal" votes for Biden, despite a lack of evidence.
Former President George W. Bush is one of those who have acknowledged the result, sending his congratulations to Biden on Sunday. Several Republican senators have done the same, including Sen. Susan Collins, Sen. Ben Sasse, Sen. Lisa Murkowski and Sen. Mitt Romney, the 2012 GOP nominee for president.
Quayle wished Biden well and called him a "good guy," adding that he had sent the president-elect a message but had not yet spoken to him directly. The former vice presidents have known each other four decades, having served together on opposite sides of the aisle in the U.S. Senate during the 1980s.
Quayle also said he believes more Republicans will "speak out" about Biden "as time goes on," especially if Trump keeps driving an effort to "move forward aggressively and continue to indicate that the election is not conclusive."