Fort Bragg Soldier Tiara Nicole Vinson Charged With Murdering Fellow Soldier
A female soldier has been charged with murdering a fellow soldier, police in North Carolina said.
Tiara Nicole Vinson, 26, was arrested on Friday in connection with the shooting death of 22-year-old Kelia Horton, the Fayetteville Police Department announced on Facebook over the weekend.
Horton, of Spring Lake, was found shot dead outside a home in Fayetteville on Friday afternoon. Both women were active-duty soldiers stationed at Fort Bragg, police said.
Officers had been dispatched to a reported shooting along the 1400 block of Ferndell Drive on Friday.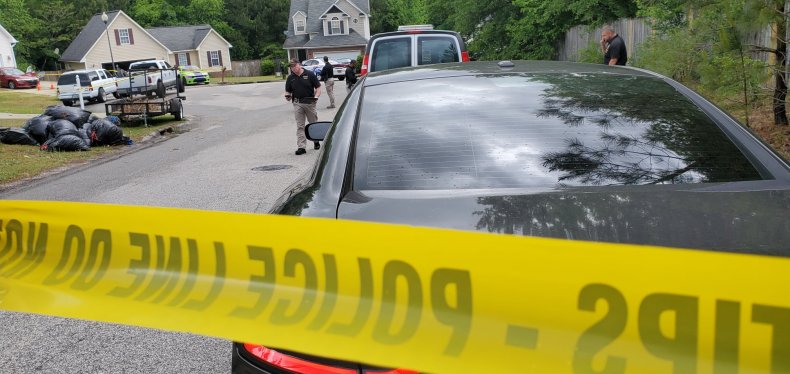 Upon arrival, they located a woman, later identified as Horton, who had been shot outside a residence.
Officers performed life-saving measures at the scene until Horton could be transported to hospital, police said.
But she succumbed to her injuries and was pronounced dead in hospital.
Horton's name was released by police after her next of kin and the military was notified, police said.
Police didn't immediately reveal further details about the shooting, except to say that the incident was not random.
Vinson, of Fayetteville, was charged with first-degree murder and discharging a firearm into an occupied vehicle, police said and is being held in the Cumberland County Jail without bond.
Col. Joseph Buccino, a spokesman for the 18th Airborne Corps, told The Fayetteville Observer that Spc. Horton was a motor pool clerk assigned to the 525th Military Intelligence Brigade.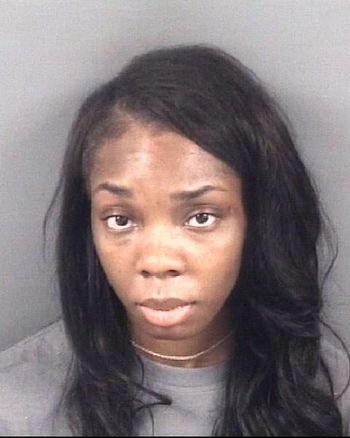 Tiara Nicole Vinson, 26, is charged with first-degree murder.
Fayetteville Police Department
Sgt. Vinson, of Norfolk, Virginia, was a parachute rigger assigned to the 3rd Special Forces Group, Buccino said.
He said Horton had joined the Army in June 2017, while Vinson joined in January 2014.
"Since last night, our priority has been supporting Kelia Horton's Family and friends. That focus continues. This is a tragic, senseless loss and a terrible moment, particularly for those here who knew Kelia," Buccino told the newspaper.
"The command at the 525 Military Intelligence Brigade is organizing grief counseling for Kelia's fellow Soldiers and engaging with the Family."
The Fayetteville Police Department and the Army have been contacted for additional comment.
The shooting comes days after the Army announced it is putting a civilian in charge of its criminal investigations as part of a plan to address widespread failures that surfaced last year following a string of murders and other crimes at Fort Hood in Texas.
The Associated Press reported that the plan reflects recommendations made by an independent review panel in the wake of the violence at the Texas base, including the death of Vanessa Guillén.
Maj. Gen. Donna Martin said that three larger Army bases—Fort Hood, Fort Bragg, and Fort Carson in Colorado—will be the first to see some of the staffing improvements and changes.
She said this includes adding more support personnel, putting a new officer in charge of logistics and administrative duties, and having military police do protective and escort details that Criminal Investigation Command agents currently do.