'Fortnite' Android Gets Release Window, Mobile Voice Chat Coming
Fortnite for Android is set to release this summer with expanded features, including voice chat. The details were confirmed via an Epic Games blog post Friday morning. The post also outlines key features that are also being improved like controls, update size and stability.
The biggest question is "when?" but, unfortunately, a targeted summer release window for Fortnite on Android is all we can offer right now. The season at least narrows down the "few months" estimate originally discussed when Fortnite's iOS version entered beta in March. Assuming Epic can hit its target, Fortnite for Android is now scheduled to release between June 21 and Sept. 22.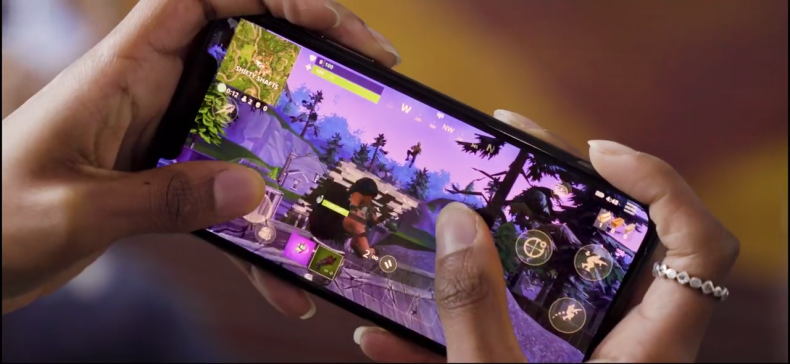 As for voice chat, Epic says the feature is currently in development and will be very complete once it's live. The goal is to ensure that chat works across platforms and has several muting options to silence yourself or an entire party. An open-mic environnement can also be triggered with a single tap.
Here are some short updates on a few other issues currently being investigated:
Controls: Autorun coming soon with better ways to fire. These options can be toggled in the settings menu once they're live.
Update Size: Epic is woking to compress file sizes.
Performance: Developers are optimizing and adding a battery-saver mode for those who want it.
Mobile Stat Tracking: Also due this summer.
Stability: The quest to fix crashes also continues.
While the post lacks specificity, it's still nice to know Fortnite's large mobile audience has been heard. Especially on the voice chat front; Squads won't have to use third-party solutions to talk to friends much longer. The vague summer window for Fortnite on Android is a bit of a disappointment, but it's possible a beta might happen sooner rather than later. The iOS test period proved critical to Fortnite's stable launch on Apple devices, so we expect it'd work just as well on another mobile platform.
Keep track of our weekly Fortnite patch notes to know when these highly requested mobile features go live.
Fortnite is in early access across PS4, Xbox One, PC and iOS. The Android version is expected to release by late September.
What are your thoughts on this blog post? Will you play Fortnite on Android when it releases? Tell us in the comments section.