In Fortnite Chapter 3, seismometers are scientific instruments that you need to interact with to complete one of the game's seasonal quests.
You will be assigned this task upon your initial arrival at Logjam Lumberyard (which you might already be visiting for the new timber pines challenge). Once you get into the vicinity, you will receive a call from a quest giver NPC.
The person on the other end of the radio will then ask you to collect readings from the various seismometers that they have deployed around the nearby mountain range. They need this data so that they can investigate mysterious disturbances that are happening beneath the island's crust.
If you look at your quest-log screen, you will notice that the vague locations of nine of these seismometers have been added to your map. However, you only need to access 3 of them to fulfil the mission criteria.
Unfortunately, they can be quite difficult to track down, given that your view is regularly obstructed by pieces of scenery, and they can blend into the snowy backdrop of Logjam Lumberyard. With that in mind, and to help you with your research task, Newsweek has prepared the following guide.
Where Is Logjam Lumberyard in 'Fortnite' Chapter 3?
First thing's first, you can't actually collect the seismometer readings if you don't know where to find Logjam Lumberyard itself.
The point of interest is in the northwest corner of the island, situated right next to a big lake. We have marked its location on the map below.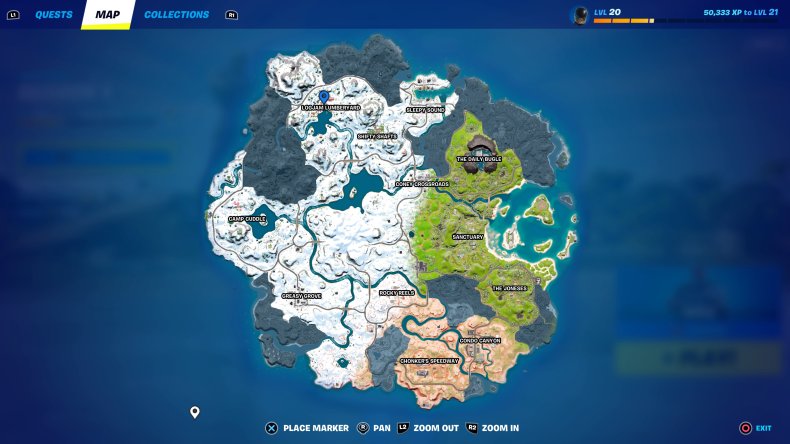 'Fortnite' Chapter 3 Seismometer Locations
Once you get to Logjam Lumberyard, you will receive the call asking you to "collect readings from seismometers in a single match." For the sake of completeness, we have marked them all on the screenshot below.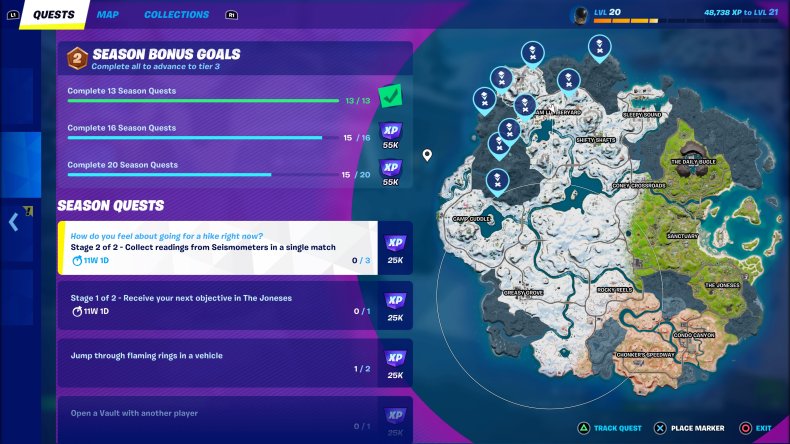 As previously mentioned, you only need to find a trio of seismometers to complete this quest. Here are instructions on where to find three of the easiest that are conveniently all clustered together.
Seismometer Location #1
The seismometer that is in closest proximity to Logjam Lumberyard is directly north of the second "A" in the region's label on the mini-map. It has been placed just atop a rocky hill. Head over to the scientific instrument and hold down the interact button to collect its data.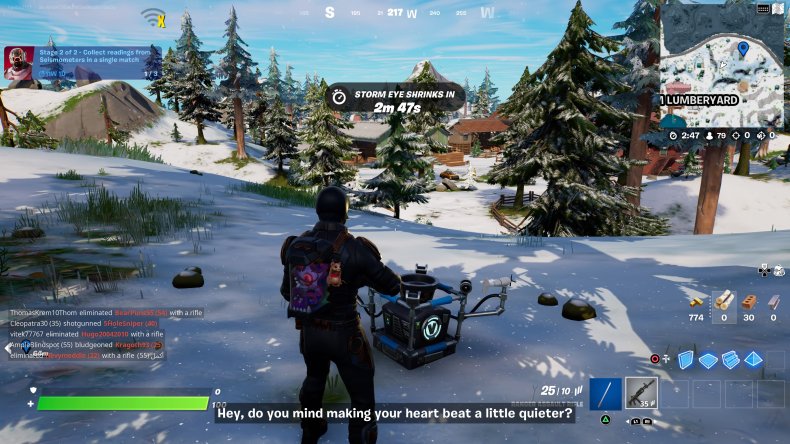 Seismometer Location #2
Without having to travel far, you will be able to find a second Fortnite seismometer at the south side of Logjam Lumberyard. This one is well hidden behind some foliage, but if you head to the exact location on the below screenshot, you should see it.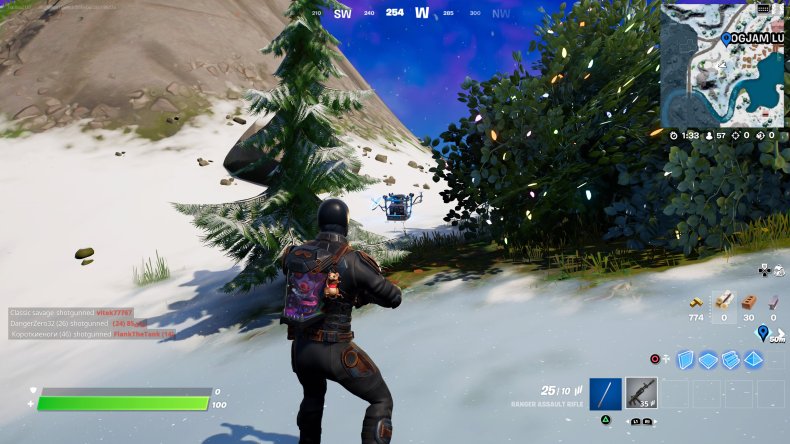 Seismometer Location #3
Finally, if you go to the eastern base of Pinnacle Peak, you will find a third seismometer overlooking the river source.
At the time of writing, Fortnite was still running a Power Leveling weekend, so you will be able to get additional XP for completing this quest. For more help with the battle royale's current season (known as "Flipped"), check out our guides on how to master the sliding mechanic and what crowns do.