Fortnite Kame House: When is Fortnite Dragon Ball Z Crossover Coming?
Fortnite and Dragon Ball Z are finally joining forces for a special crossover. Though rumors have been flying for some time, a new image posted by the official Fortnite Twitter account confirmed not only that the event is coming, but the date it could be ready to jump into as well.
However, there's still no information as to what the event will entail. Dataminers have uncovered evidence of Master Roshi's Kame House in the game's files, featured as a new lobby background. Eagle-eyed Fortnite fans have also spotted four possible skins as part of the collaboration, including Goku, Vegeta, Beerus and a female character whose identity has yet to be revealed. There's also a potential mythic item that lets players perform a Kamehameha, one of the Dragon Ball Z series' most devastating abilities, and Goku's signature move.
This marks the latest anime event in Fortnite since the franchise featured a Naruto crossover, with plenty of skins and cosmetic items in addition to a Hidden Leaf Village map. The Dragon Ball Z collaboration has been confirmed, but there's still a lot we don't know about it. Here's everything we do know so far, including the date you can expect everything to go down.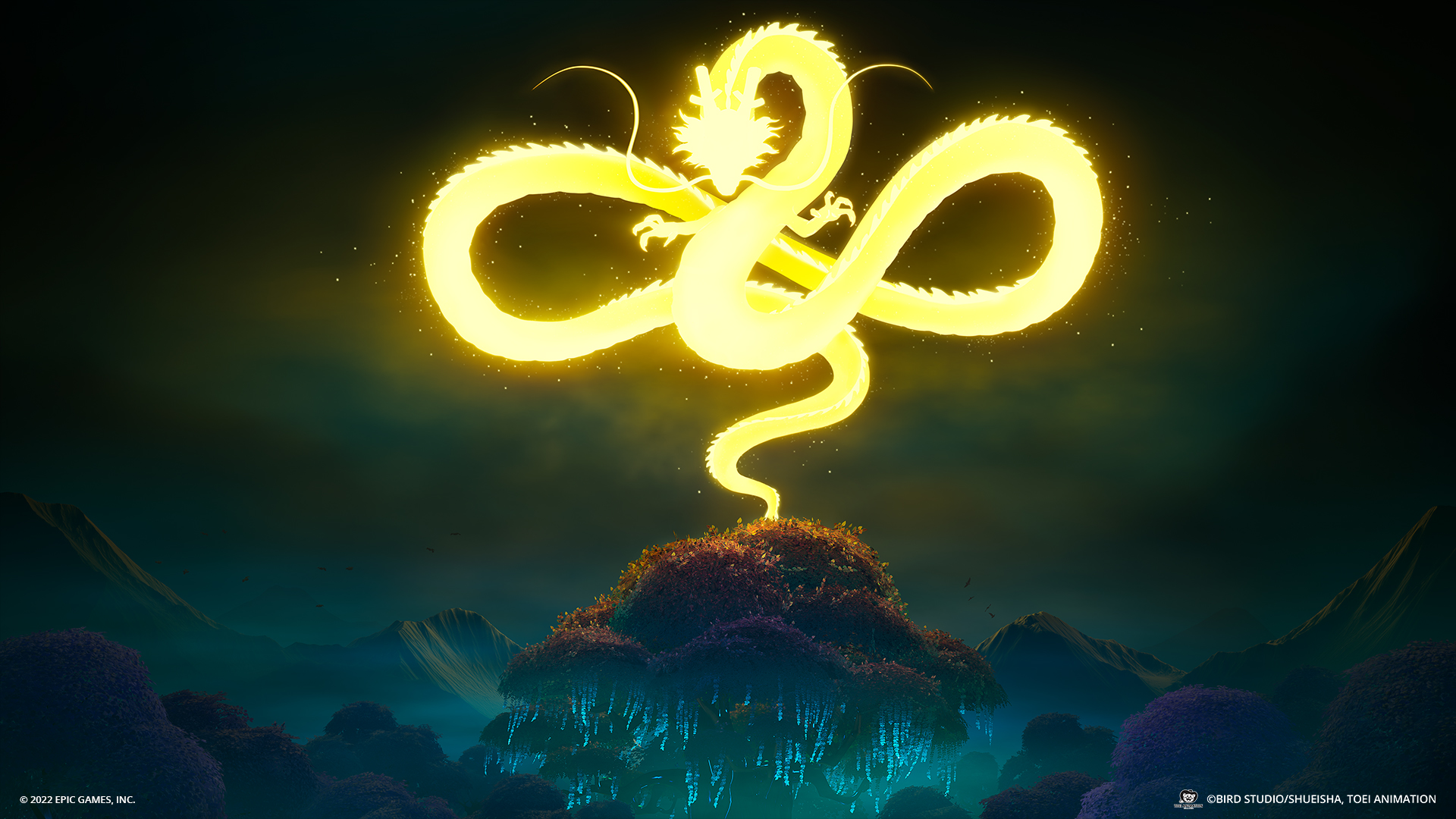 Fortnite Dragon Ball Z Crossover Start Date and Time
The Fortnite Dragon Ball Z crossover is set to begin on August 16, according to the tweet from the official Fortnite account. The tweet, which features a silhouette of the Eternal Dragon Shenron, includes the following text: "Speak. Name your wish...August 16, 2022." That appears to be the correct date for the long-awaited Dragon Ball Z event. In fact, it's two days ahead of the official Western release date for the upcoming Dragon Ball Super: Super Hero film in theaters.
It's highly possible that this date is merely the day we'll find out more information about the event. Fortnite has a long history of setting multiple dates and times for events, and being highly secretive about some of its biggest reveals. Either way, for now we'll have to sit back and wait to see what's coming up on August 16.
Additionally, there does not appear to be a start time for the collaboration just yet. We'll likely have to wait a bit longer to see when the two worlds are set to collide. The start time could drop when the event is supposedly set to begin, so anyone interested in seeing Fortnite and Dragon Ball Z mix it up should be sure to check social media and in-game on the aforementioned date.
In the meantime, there are plenty of unlockable cosmetics and other goodies during the Rocket League Live Fortnite collaboration, which is going on right now. Be sure to stock up on all the freebies while this promotion is going on so you don't miss out. There are unlockable items for both Rocket League and Fortnite players, so those who love both games can get cool stuff in either game.